"There Are Certain Triggers" – Simone Biles Reveals a Probable Reason for Tokyo Olympics Withdrawals
Published 08/05/2021, 7:45 AM EDT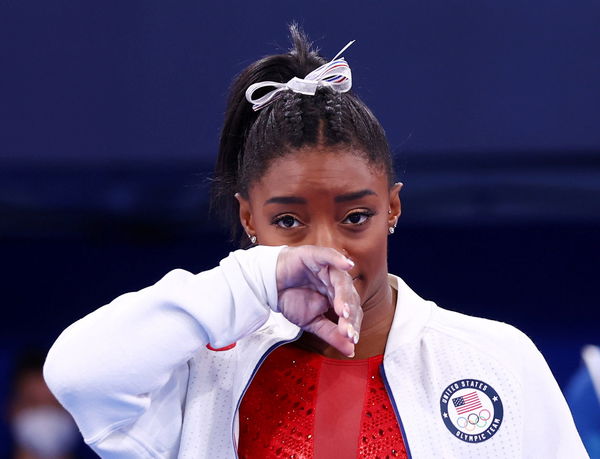 ---
---
Although Simone Biles is back home after the Tokyo Olympics, her actions left an indelible mark on the Games. The 24-year-old suffered from the "twisties" midway through the team event final last week, which saw her take no further part in the event.
ADVERTISEMENT
Article continues below this ad
After Team USA clinched silver, Biles withdrew from the individual all-around, vault and floor exercise finals. While many wondered what could have triggered this series of withdrawals, Biles revealed a previous incident that could have played a part.
Simone Biles believes former team doctor Larry Nassar may have triggered her during Tokyo Olympics
ADVERTISEMENT
Article continues below this ad
For 18 years, Nassar served as the team doctor of the USA gymnastics team. However, over 150 women accused the 57-year-old of sexual abuse over the years. This not only lost him his job, but saw him sentenced to a time period between 40 to 175 years.
In that list of women, Biles is a prominent name. In fact, she is the only gymnast on that list who competed in Tokyo this year. During Nassar's trial in 2018, Biles shared on social media the fact that she was one of Nassar's long list f victims.
While she returned home from Tokyo with two more Olympic medals, she spoke to the "Today" show on Wednesday. During the show, the 24-year-old revealed the scandal may have affected her in the Games, which led to her multiple withdrawals.
She said, "Now that I think about it, maybe in the back of my head, probably, yes, because there are certain triggers you don't even know. And I think it could have [affected me]. I'm not exactly sure, it was just the craziest week."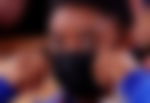 Biles: We still have to protect those athletes
ADVERTISEMENT
Article continues below this ad
During the interview, Biles admitted determining the cause of the scandal is important. She believes this would help in protecting upcoming gymnasts.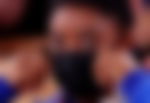 She said, "I knew that still being the face of gymnastics and the USA and everything we brought, it's not going to be buried under the rug, and it will still be a very big conversation. So we still have to protect those athletes and figure out why it happened, who knew what when."
ADVERTISEMENT
Article continues below this ad
Biles came back to compete for the balance beam final, where she clinched bronze. Although she took just two medals home, fans across the world would be happy considering the turbulent time she went through in Tokyo.
WATCH STORY: WOW! Here are the Most Epic All-Around Routines Performed by Simone Biles at Rio Olympics