Tokyo Olympics 2020- 4 Athletes Have Tested Positive for COVID So Far
Published 07/15/2021, 5:51 AM EDT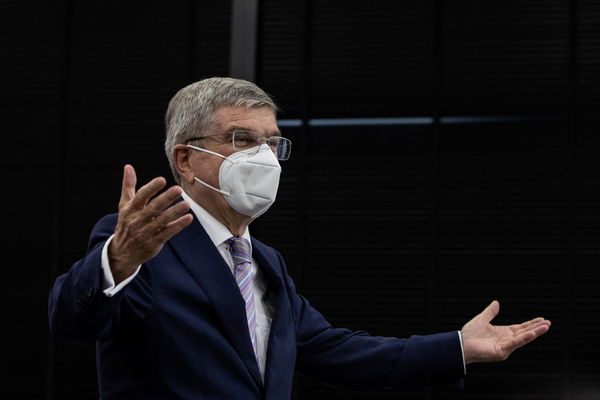 ---
---
Tokyo Olympics 2020 opening ceremony is almost around the corner. Things are far from being smooth as more athletes test positive in Tokyo. An unnamed athlete who just arrived in Tokyo has tested positive and has been kept in quarantine.
ADVERTISEMENT
Article continues below this ad
The nationality of the player remains unknown. This is alarming ahead of the games. In total, four athletes have now tested positive. The athlete's representation is unpredictable. If their matches were scheduled between 21st July to 29th July, athletes will have to miss out.
Team Uganda tested positive before Tokyo Olympics 2020
ADVERTISEMENT
Article continues below this ad
Earlier, two members of team Uganda had tested positive and are in quarantine. One from team Serbia and Israel had also tested positive.
Looking at the silver lining, IOC mentioned yesterday that only 3 out of 8,000 people who had arrived in the capital for the mega-event between July 1st and 12th had tested positive.
Apart from athletes, four contractors and an official had tested positive. The South African men's rugby team is also serving quarantine as a member of their flight tested positive.
Adding more numbers to the list, the Russian Olympic committee women's squad's masseuse also tested positive and members have been quarantined.
The 31 members of the Brazilian team are also serving quarantine. As seven members of the staff at the Hamamatsu hotel tested positive where the team was staying.
While people are testing positive in Tokyo, some athletes could not even make it to the games yet. IOC Refugee Olympic team are facing a delay as one of the delegations had tested positive.
Britain's Dan Evans tested positive and had to withdraw from competing. Whereas Team USA's basketball player Bradley Beal has entered the Coronavirus protocols. This has led to doubts about his representation in Tokyo.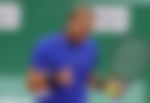 Olympics under a state of emergency
With a spike in the number of COVID cases, Japan had already established an emergency in the capital. Following this, even local spectators were banned from the mega-events.
IOC President, who had arrived in Tokyo, has been trying to ensure safety. However, the virus is abnormal and has been challenging the officials every day.
ADVERTISEMENT
Article continues below this ad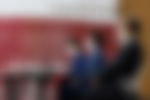 There has also been a decrease in the excitement of international fans because of the virus. While the majority of Japanese people are already unhappy with the games being held.
A week from now, the games will begin, and teams will start arriving. Currently, there are only four cases, but looking at the situation, how many more athletes might test positive is unpredictable.
ADVERTISEMENT
Article continues below this ad