Tokyo Olympics 2020: Day Eight Medal Tally Update- China and Japan Lead
Published 07/31/2021, 3:43 PM EDT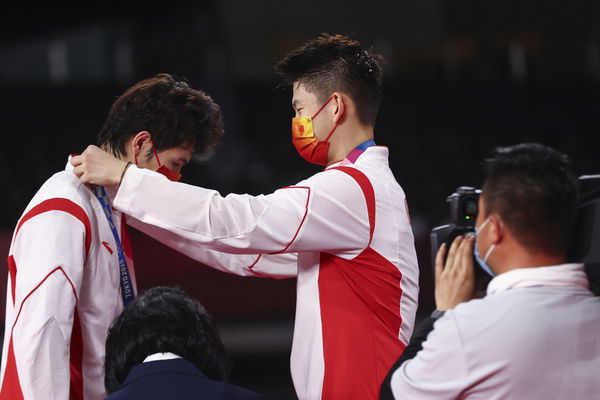 ---
---
The unpredictability of the Tokyo Olympics 2020 saw some major upsets today. However, China continued its medal chart lead for the third consecutive day. Host nation Japan and USA also retained their second and third position.
ADVERTISEMENT
Article continues below this ad
On Day 8, 13 sports saw their medal ceremonies, and the archery events are over. The mega-quadrennial games are halfway through and 70 countries have clinched medals.
China takes a good lead with 21 gold medals
ADVERTISEMENT
Article continues below this ad
China has been dominating the medal chart on the top position, as they have clinched 46 medals. Notably, 21 are gold, 13 silver, and 12 bronze.
On 31st July, Chinese athletes had a gold rush in badminton, sailing, and weightlifting. Whereas they also grabbed other medals in trampoline, badminton, and sailing.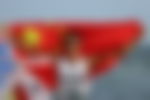 China came this year with one goal to win the maximum number of golds and has been achieving that to date. While they have dominated in their strongest events, they also defeated world champions on events like swimming.
Host nation one gold medal ahead Olympic powerhouse, the USA
Japan might not have as many medals as China and the USA, but they have been consistently winning gold medals. The host nation finished the day with 30 medals, 17 gold, 5 silver, and 8 bronze medals.
Japanese athletes clinched two gold medals surviving the day in the second position against the USA who is just one gold medal behind. Japan also won a medal in the archery men's individual event.
Team USA has the same medal count as China, i.e. 46 in total. However, in Olympics, the winner is the maximum gold medals holder. The USA finished its 8th-day campaign with 16 gold medals, 17 silver, and 13 bronze medals.
The USA had an amazing start in the morning clinching the gold medal in the women's swimming event. Unexpectedly, the world's number one USA athlete was defeated by a Turkish archer in archery men's individual event.
ADVERTISEMENT
Article continues below this ad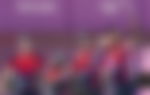 ROC is also not far behind as they have won 38 medals at the fourth position. While Australia is in the fifth position with 27 medals. Here is how the medal tally looks after Day 8 of the Tokyo Olympics 2020.
Tokyo Olympics 2020 Medal Tally
ADVERTISEMENT
Article continues below this ad
Country
Gold
Silver
Bronze
Total
1
China
21
13
12
46
2
Japan
17
5
8
30
3
United States
16
17
13
46
4
ROC
11
15
11
37
5
Australia
10
3
14
27
6
Great Britain
8
9
11
28
7
South Korea
5
4
7
16
8
France
4
9
6
19
9
Netherlands
4
7
5
16
10
New Zealand
4
3
3
10
11
Germany
3
4
10
17
12
Canada
3
4
5
12
13
Switzerland
3
3
4
10
14
Czech Republic
3
3
1
7
15
Croatia
3
1
2
6
16
Italy
2
8
14
24
17
Chinese Taipei
2
2
3
7
18
Hungary
2
2
2
6
19
Slovenia
2
1
1
4
20
Kosovo
2
0
0
2
21
Brazil
1
3
4
8
22
Georgia
1
3
1
5
23
Romania
1
3
0
4
24
Spain
1
2
2
5
25
Hong Kong
1
2
0
3
25
South Africa
1
2
0
3
27
Austria
1
1
3
5
28
Serbia
1
1
2
4
29
Jamaica
1
1
1
3
30
Norway
1
1
0
2
30
Poland
1
1
0
2
30
Slovakia
1
1
0
2
30
Sweden
1
1
0
2
30
Tunisia
1
1
0
2
35
Turkey
1
0
2
3
36
Estonia
1
0
1
2
36
Fiji
1
0
1
2
36
Ireland
1
0
1
2
36
Uzbekistan
1
0
1
2
40
Bermuda
1
0
0
1
40
Belarus
1
0
0
1
40
Ecuador
1
0
0
1
40
Ethiopia
1
0
0
1
40
Greece
1
0
0
1
40
Iran
1
0
0
1
40
Latvia
1
0
0
1
40
Philippines
1
0
0
1
40
Qatar
1
0
0
1
40
Thailand
1
0
0
1
50
Colombia
0
2
1
3
51
Dominican Republic
0
2
0
2
51
Venezuela
0
2
0
2
53
Indonesia
0
1
2
3
53
Mongolia
0
1
2
3
55
Belgium
0
1
1
2
55
Cuba
0
1
1
2
55
Denmark
0
1
1
2
55
San Marino
0
1
1
2
55
Uganda
0
1
1
2
60
Bulgaria
0
1
0
1
60
India
0
1
0
1
60
Jordan
0
1
0
1
60
North Macedonia
0
1
0
1
60
Turkmenistan
0
1
0
1
65
Ukraine
0
0
5
5
66
Kazakhstan
0
0
3
3
67
Egypt
0
0
2
2
67
Israel
0
0
2
2
67
Mexico
0
0
2
2
70
Argentina
0
0
1
1
70
Azerbaijan
0
0
1
1
70
Côte d'Ivoire
0
0
1
1
70
Finland
0
0
1
1
70
Kuwait
0
0
1
1
70
Malaysia
0
0
1
1
70
Portugal
0
0
1
1