Tokyo Olympics 2020: Day Seven Medal Tally Update- China and Japan Lead
Published 07/30/2021, 4:26 PM EDT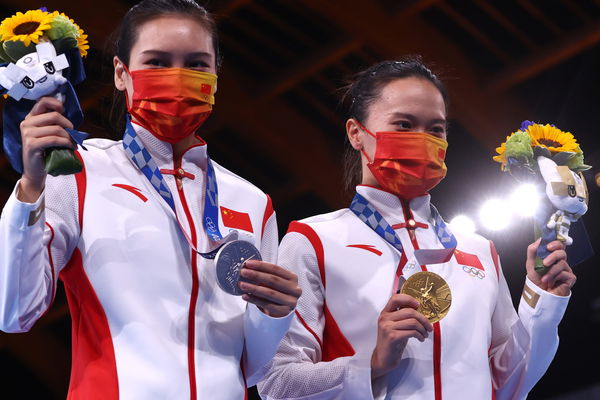 ---
---
Day seven of the Tokyo Olympics 2020 concluded with China still leading. While the medal tally numbers increased, the top positions didn't change.
ADVERTISEMENT
Article continues below this ad
Japan is following China in the second, and USA is in the third position. 13 Olympics sports saw victory ceremonies today, and 63 countries have claimed medals now.
Many Olympics sports had intense semi and quarter-finals. World number 1 tennis player Novak Djokovic had a huge upset losing the semi-final match. Whereas South Korean archer An San became the first triple Olympic gold medalist in Tokyo Olympics 2020.
ADVERTISEMENT
Article continues below this ad
China reached 40 medals in the tally
Team China had a golden rush today, as they clinched four gold medals. Athletes portrayed domination in badminton, table tennis, swimming, and trampoline gymnastics.
The nation's medal tally stands at 40 medals with 19 gold medals, 10 silver, and 11 bronze. China also bagged the silver medal in trampoline gymnastics, badminton table tennis, and a bronze in shooting. The spotlight moment of the day was a Chinese swimmer defeating USA in swimming ending 17-year dominance.
Host nation at second even after having 14 medals less than the USA
The host nation was in the second position with 28 medals as they have won 17 gold, 4 silver, and 7 bronze medal. Japanese athletes grabbed the gold medal in the fencing men's event, defeating ROC.
Japan also won a gold medal in their strongest feat this year, i.e. judo. Adding to their medal tally, the host nation won a bronze medal in badminton. Because of their higher gold medal tally, they are above team USA in rankings.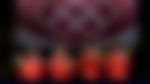 The USA is currently in the third position, although they have the maximum number of medals, i.e. 41. On Day 7, the Olympic powerhouse could not clinch any gold medal.
However, they won medals in the swimming events. The athletics events kick-started today, USA has been dominating the event and will aim to clinch many gold medals.
ROC, even after the ban of Russia, has been consistently winning and has kept its position at fourth. Following them is team Australia in the fifth position. Here is how the medal tally looks after day seven of mega-quadrennial games.
Tokyo Olympics 2020 Medal Tally
ADVERTISEMENT
Article continues below this ad
Country
Gold
Silver
Bronze
Total
1
China
19
10
11
40
2
Japan
17
4
7
28
3
United States
14
16
11
41
4
ROC
10
14
10
34
5
Australia
9
2
11
22
6
Great Britain
6
9
9
24
7
South Korea
5
4
6
15
8
Netherlands
3
7
5
15
9
France
3
5
5
13
10
Germany
3
4
9
16
11
Canada
3
3
5
11
12
New Zealand
3
3
2
8
13
Czech Republic
3
2
1
6
14
Croatia
3
1
2
6
15
Italy
2
7
11
20
16
Hungary
2
1
2
5
17
Slovenia
2
1
1
4
18
Kosovo
2
0
0
2
19
Brazil
1
3
3
7
19
Switzerland
1
3
3
7
21
Georgia
1
3
0
4
21
Romania
1
3
0
4
23
Chinese Taipei
1
2
3
6
24
Hong Kong
1
2
0
3
24
South Africa
1
2
0
3
26
Austria
1
1
2
4
26
Serbia
1
1
2
4
28
Norway
1
1
0
2
28
Slovakia
1
1
0
2
28
Tunisia
1
1
0
2
31
Estonia
1
0
1
2
31
Ireland
1
0
1
2
31
Uzbekistan
1
0
1
2
34
Bermuda
1
0
0
1
34
Ecuador
1
0
0
1
34
Ethiopia
1
0
0
1
34
Fiji
1
0
0
1
34
Greece
1
0
0
1
34
Iran
1
0
0
1
34
Latvia
1
0
0
1
34
Philippines
1
0
0
1
34
Thailand
1
0
0
1
43
Colombia
0
2
1
3
43
Spain
0
2
1
3
45
Indonesia
0
1
2
3
45
Mongolia
0
1
2
3
47
Belgium
0
1
1
2
47
Cuba
0
1
1
2
47
Denmark
0
1
1
2
47
Uganda
0
1
1
2
51
Bulgaria
0
1
0
1
51
India
0
1
0
1
51
Jordan
0
1
0
1
51
North Macedonia
0
1
0
1
51
Poland
0
1
0
1
51
Turkmenistan
0
1
0
1
51
Venezuela
0
1
0
1
58
Ukraine
0
0
4
4
59
Kazakhstan
0
0
3
3
60
Egypt
0
0
2
2
60
Mexico
0
0
2
2
60
Turkey
0
0
2
2
63
Argentina
0
0
1
1
63
Azerbaijan
0
0
1
1
63
Côte d'Ivoire
0
0
1
1
63
Finland
0
0
1
1
63
Israel
0
0
1
1
63
Kuwait
0
0
1
1
63
Portugal
0
0
1
1
63
San Marino
0
0
1
1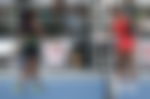 ADVERTISEMENT
Article continues below this ad