Tokyo Olympics 2020: New Rule Change in the Equestrian Jumping Event
Published 07/20/2021, 8:15 AM EDT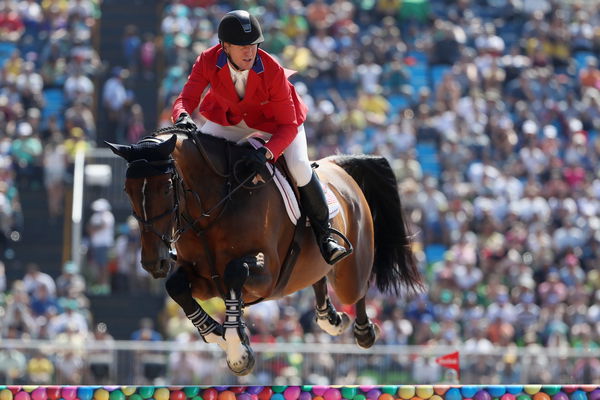 ---
---
Since 1912, equestrian sports have been a regular feature at the Olympic Games. With eventing, dressage, and show jumping as the three disciplines, it's the only sport that involves animals at the Games.
ADVERTISEMENT
Article continues below this ad
While the rules have stayed the same for a long time, a new rule will debut in the team jumping discipline at the Tokyo Olympics 2020. The new rule states that each team can only field a three-member team instead of a four-member team.
New Olympic-only rule for team jumping event to debut at Tokyo Olympics 2020
ADVERTISEMENT
Article continues below this ad
Traditionally, countries field a team comprising four members in the team jumping event. While all four members take part in the jumping course, the worst score among the four gets eliminated when tallying the total score.
However, the new rule dictates only three members can represent a single team. Hence, the margin for error for the teams taking part in the team jumping event reduces in Tokyo.
With the new rule, all three riders in the team jumping event need to be at their best in order to boost their hopes of winning a medal.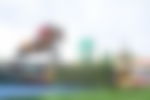 After discussions with the International Olympic Committee (IOC), the International Equestrian Federation (FEI) released a statement about the change. In the statement, they admitted an opportunity to make the event exciting at the Olympics presented itself.
The statement read, "Like all sports in the Olympic movement, we received a clear message from the IOC president — 'change or be changed' — inviting the Olympic sports to make their events at the Olympic Games more universal, more exciting, easier to understand and more attractive, particularly for new young audiences."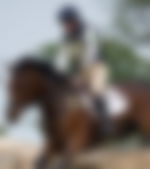 USA chef d'equipe believes the new format helps increase the appeal
2016 silver-medallist Robert Ridland believes this could be a good move for the sport. Serving as the chef d'equipe for the USA once again, the 70-year-old thinks it presents an opportunity to broaden the sport's appeal.
He said, "I'm actually in favor of it, it's an excellent move. The IOC wanted it, and I think it's going to make it much more understandable for the first-time viewer. You have to take the opportunity to broaden your appeal."
ADVERTISEMENT
Article continues below this ad
Although the Tokyo Olympics will incorporate this new rule, other FEI tournaments on the calendar will not do the same. In those tournaments, teams will continue to field four-member teams in the team jumping event.
ADVERTISEMENT
Article continues below this ad
WATCH STORY: Most Exciting Equestrian Jump-Offs at Olympic Games