Tokyo Olympics 2020: Olympic Flame to Be Powered by Hydrogen to Promote a 'Carbon Free Future'
Published 07/20/2021, 5:55 AM EDT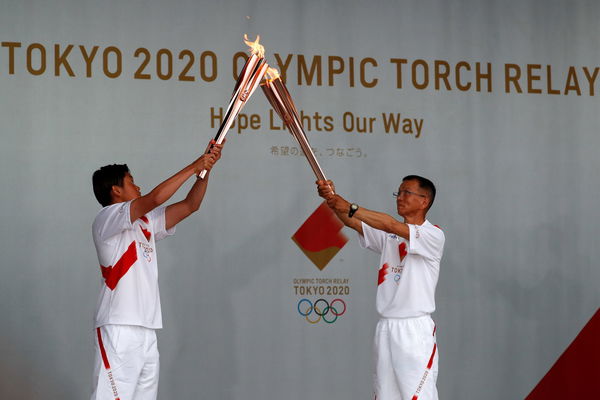 ---
---
The Olympic flame will rise from the Olympic cauldron in the forthcoming days. Japan and IOC are aiming to make Tokyo Olympics 2020 the greenest games in Olympic history.
ADVERTISEMENT
Article continues below this ad
In order to conduct environment-friendly games, hydrogen will replace carbon dioxide. The Olympic torch in Tokyo will use hydrogen fuel as power.
Promoting carbon-free future at Tokyo Olympics 2020
ADVERTISEMENT
Article continues below this ad
The Japanese committee is aiming to promote a carbon-free future by using hydrogen. For the first time in Olympic history, hydrogen will light up the Olympic torch. A solar array in Fukushima will produce the hydrogen fuel that will power the flame.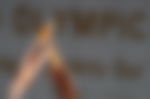 The Tokyo Olympics are being branded as 'Reconstruction Olympics'. This name is used to overcome the aftermath of the 2011 Great East Japan earthquake and tsunami. The mega-event is a platform to promote hydrogen as a transformation for world economies.
Hydrogen gas in Olympic village and buses
The Tokyo Olympics village is a miniature hydrogen society. As hydrogen will be the source of electricity inside the village. Post the games, the local Japanese people can buy the buildings to showcase the commitment to a hydrogen-based economy.
The mega-quadrennial games key sponsor Toyota will supply 100 hydrogen fuel cell buses. These eco-friendly buses will shuttle athletes around the tournament. Toyota will also supply 500 of its Mirai fuel cell vehicles, which will transport staff and other VIPs.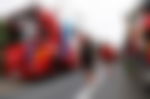 The Japanese government aims to have 36 hydrogen fueling stations in operation before events. Whereas by 2025, 80 stations along with 100,000 fuel cars will be on the road.
ADVERTISEMENT
Article continues below this ad
Apart from the fuel, the Olympic village is also environmentally friendly. From Olympic medals to the beds, everything is recyclable. Technologically advanced Japan has made medals out of old electronic gadgets.
Interestingly, the Japanese government will dismantle the Olympic village after the games. Local Japanese authorities have donated wood for the construction. Notably, after the games, the wood will serve as a legacy and local governments will reuse it.
The Tokyo Olympics will kick start on 23rd July with a plethora of athletes and officials. Hence, the mega-event is going to be historic with the pandemic and eco-friendly initiatives.
ADVERTISEMENT
Article continues below this ad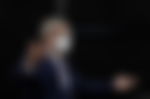 Trending Stories