Tokyo Olympics Organizing Committee Removes 2 Participants After They Violate COVID-19 Protocols
Published 08/01/2021, 6:30 AM EDT
---
---
While the world has found the vaccines for COVID-19, one cannot assume that the pandemic is over. This is because the vaccine only improves the immunity of a person to fight the disease. It does not make one immune from contracting the virus in the first place. To prevent the spread of this virus, the Tokyo Olympics 2020 organizing committee has implemented strict protocols for participants.
ADVERTISEMENT
Article continues below this ad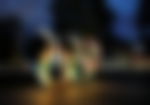 Activities like walking around the city, visiting tourist areas, shops, restaurants, bars, gyms or even the use of public transport are prohibited. The "playbook" lists temporary or permanent withdrawal of accreditation and disqualification as potential penalties for offenders. However, some participants seemingly believed that once they won the medal, they no longer have to abide by these rules.
ADVERTISEMENT
Article continues below this ad
Tokyo Olympics 2020: Organizing committee responds: COVID-19 protocols violation
Ever since the games began, this is the first time that Olympic participants have been barred from accreditation. Masanori Takaya, a spokesperson for the organizing committee, said it was an "egregious case" of rule-breaking, and the perpetrators may not enter Olympic facilities. The organizing committee refused to identify who the ejected participants were.
The media digs up the facts
According to The Mainichi, the duo Vazha Margvelashvili, 27, and Lasha Shavdatuashvili, 29, were spotted on Tuesday taking photos with people in their official uniforms near Tokyo Tower.
Margvelashvili lost to Japan's Hifumi Abe in the Men's (66 kg category) final last Sunday. Whereas, Shavdatuashvili lost to Japan's Shohei Ono in the Men's (73 kg category) final, last Monday.
ADVERTISEMENT
Article continues below this ad
Rules for Olympic participants lay down that athletes "must only leave your accommodation to go to official games venues and limited additional locations that you have outlined in your activity plan, as defined by the list of permitted destinations."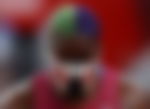 A Georgian official said, "No one stopped them at the exit, so they thought that they could go outside. They wanted just to have a bit of open-air, to relax after a tough day of competition, after a tough lockdown period." 
ADVERTISEMENT
Article continues below this ad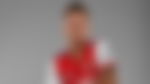 The participants have since gone home, as per the organizers' guidelines. These require athletes to return home within 48 hours of competing in their final event.