USA's Kyle Snyder vs ROC's Abdulrashid Sadulaev Preview: The Biggest Wrestling Match at Tokyo Olympics 2020
Published 08/07/2021, 4:55 AM EDT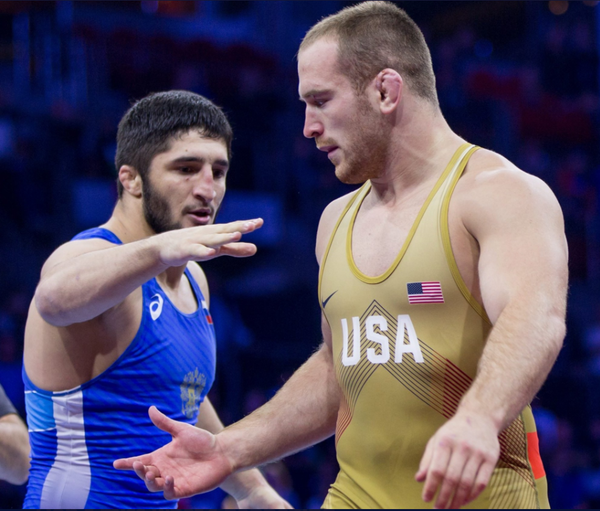 ---
---
The United States and Russia have quite the storied history. Both countries arrived at the Tokyo Olympics with strong medal contenders for various sports. However, since wrestling started earlier this week, their battle on the mat is the one everyone has been waiting for.
ADVERTISEMENT
Article continues below this ad
Although wrestlers from both countries are yet to face each other in a gold medal match, that will change later today. The men's 97kg freestyle final sees USA's Kyle Snyder take on Russian Olympic Committee's Abdulrashid Sadulaev later today.
Snyder and Sadulaev to add another chapter to the USA-Russia Olympic rivalry in the Tokyo Olympics
ADVERTISEMENT
Article continues below this ad
Across 18 categories in the sport of wrestling, United States has seven medals. That tally comprises three gold medals, one silver medal and three bronze medals. While Russia has six medals, they also have three gold medals, just like USA. Both countries have a storied rivalry in the Olympics. Amongst many moments, the 1972 Olympic basketball final between USA and the then Soviet Union stands out.
In the dying seconds of the game, USA celebrated thinking they clinched gold, only for the referee to make a game-changing decision. This handed the Soviet Union a chance to take the lead and the gold, which they did. Later on, USA decided not to accept their silver medals.
Abdulrashid Sadulaev is one of the most decorated wrestlers in today's time. Hailing from the Dagestan region, "The Russian Tank" conquered every challenger since his debut in the 86kg category in 2013.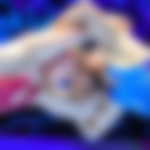 He clinched gold in the 2016 Rio Olympics in his category and moved up to the 97kg category. However, in the 2017 World Championships in Paris, he met his match in Kyle Snyder. The American ended handed Sadulaev his first loss with a 6-5 decision to clinch gold. In fact, the match earned the name "Snyderlaev" because of its high intensity and entertainment.
A year later, the two met again in the 2018 World Championships in Budapest. However, the Russian got his revenge by scoring a victory by fall.
READ MORE: WWE SmackDown Commentator Pat McAfee is Ecstatic After Gable Steveson Bags Gold at 2020 Tokyo Olympics
Snyderlaev 3: Who will come out on top?
Although their rivalry did not get a third match in 2019, they will go head-to-head once again on the biggest stage for gold.
ADVERTISEMENT
Article continues below this ad
Snyder, nicknamed "Captain America" is the defending Olympic champion in the category. However, Sadulaev arrives as an Olympic champion as well, albeit in a different weight category. Their match in the final, titled "Snyderlaev 3" looks to settle the score once and for all between these two generational wrestlers.
Both wrestlers have dominated their opponents en route to today's final. However, it looks like Sadulaev could edge out Snyder in yet another intense battle to clinch his second Olympic gold title.
ADVERTISEMENT
Article continues below this ad
The final will be the last in a series of medal matches which begin at 7:30pm local time.
WATCH STORY: Tokyo Olympics 2020: Day Fourteen Medal Tally Update – China and USA Lead