VIDEO: Nick Jonas Suffers Heavy Bike Crash On TV Show Ahead of Tokyo Olympics
Published 07/22/2021, 9:45 AM EDT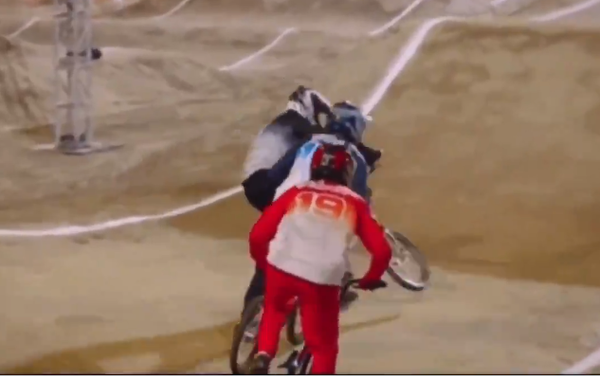 ---
---
Yesterday, the well-known Jonas Brothers aired a show called 'Olympic Dreams Featuring Jonas Brothers' on NBC. Just two days before the Tokyo Olympics, the brothers competed in a series of Olympic-style sporting events.
ADVERTISEMENT
Article continues below this ad
However, the show ended painfully as Nick Jonas suffered an accident that needed an ambulance to wheel him away.
Nick Jonas suffers horrific bike accident days ahead of the Tokyo Olympics
ADVERTISEMENT
Article continues below this ad
During the course of the show, Joe, Kevin and Nick Jonas competed in various events against each other. In addition, they had some athletes from USA's Olympic contingent train them in the sports they contested.
One of the sports they competed in was BMX. Considered one of the most extreme sports on the road, the Jonas Brothers received training from two-time Olympian Alice Willoughby. Their BMX competition was the last sport of the show.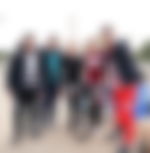 Although Nick felt confident heading into the competition, he lost his balance during the BMX event. This caused him to swerve violently and hit the dirt, taking his brother Joe out in the process. Although Joe escaped relatively unscathed, Nick suffered serious injuries. In addition, Kevin couldn't avoid the collision ahead of him, which caused him to hit Nick's bike.
While Joe immediately went to check on his fallen brother, Nick admitted he thought his back and ribs took heavy damage. However, two weeks later, the brothers addressed a mock press conference. During the press conference, Nick admitted the tape of the accident speaks for itself.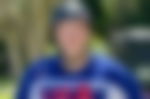 The Jonas Brothers also competed in hurdles and gymnastics
While the BMX competition rounded off the show, they also competed in track and field events like hurdles. The three brothers received hurdles training from USA Olympians Sydney McLaughlin and Sanya Richards-Ross. While Nick clipped one of the hurdles in the race, Kevin Jonas went on to win the hurdles event.
They also competed in floor gymnastics, where they received training from Olympic gold medalist Laurie Hernandez, and NCAA champions JaNay Honest and Nia Dennis. While all three brothers showed several interesting moves, Nick edged out Kevin by a slim margin.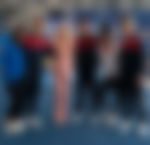 For every event, they also hosted a mock medal presentation ceremony after its completion. While they may not be athletes, the Jonas Brothers certainly provided the entertainment that would push their fans to cheer for their contingent at the Games.
ADVERTISEMENT
Article continues below this ad
After all events, Joe put out a tweet thanking all the athletes who took part in the show. He wrote, "Couldn't have done it without these legends, thanks for helping us fulfill our #OlympicDreams!"
ADVERTISEMENT
Article continues below this ad
WATCH STORY: Top 10 Moments of Olympic Sporting Spirit
Trending Stories