What's the Story Behind Simone Biles and Her Partner Jonathan Owens?
Published 07/20/2021, 4:00 PM EDT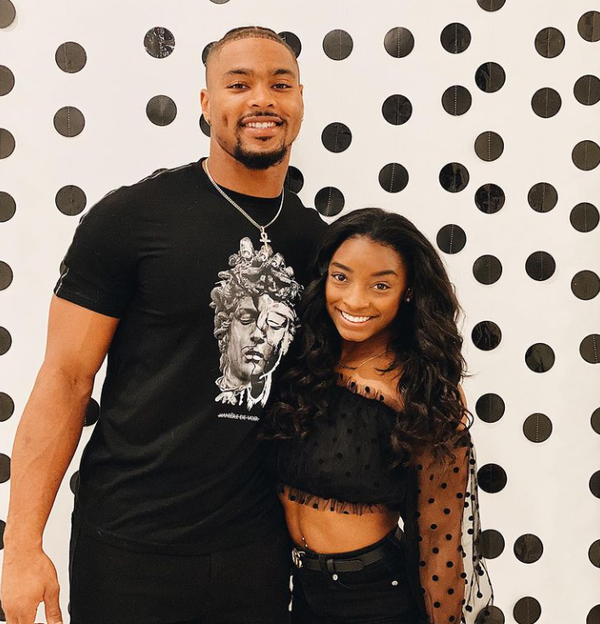 ---
---
Simone Biles is one of USA's blue-chip prospects heading into the upcoming Tokyo Olympics 2020. While the American makes only her second appearance, she made a huge impact in Rio five years ago by clinching an impressive five medals out of which four were gold.
ADVERTISEMENT
Article continues below this ad
In addition, her life outside of gymnastics remains in sport. Despite the lockdown keeping the world in their homes, the 24-year-old found her partner in NFL player Jonathan Owens.
Simone Biles got to know her partner Jonathan Owens on Instagram
ADVERTISEMENT
Article continues below this ad
In March of last year, the COVID-19 virus shut down the entire world. This left athletes around the world needing to keep themselves fit at home while interacting with their fans. However, just days before the lockdown, Biles texted Owens, who plays safety for the Houston Texans, on Instagram. This led to them getting to know one another, after which they spent time in each other's company.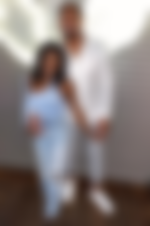 About the early interactions, Biles said, "He would say I slid into his DMs. I saw him and I was like, 'Oh, he's pretty cute,' so I said hi … and then I saw that he was in the Houston area, so we started chatting a little bit, and then we went to hang out a week or two later."
However, Owens admitted he didn't know about Biles' reputation initially, which piqued her interest. He said, "I didn't know who she was. I just hadn't heard of her, and when I told her that, that's one of the things she liked."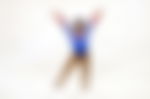 Owens admits early interactions strengthened their bond
While both of them hail from Texas, Owens believes their early interactions made their bond stronger. He said, "It was one of the few times in her life where everything was just shut off and she couldn't do anything. So we used it to get to know each other — really get to know each other. It created our bond and made it stronger. Now I'm so thankful."
ADVERTISEMENT
Article continues below this ad
Although the Texans safety cannot attend the Games in Tokyo, he admitted he is excited to watch her perform. He said, "It's gonna be amazing. I'll be nervous. I'll be like, 'Oh my God, oh my God!'"
During the course of their 16-month relationship, the superstar athletes expressed their love passionately on Instagram. In addition, they celebrated their anniversary along with Biles' 24th birthday in March by heading to Belize, a country which is part of the gymnast's dual citizenship.
ADVERTISEMENT
Article continues below this ad
WATCH STORY: Decoding the Reality of Anti-Sex Beds at Tokyo Olympics 2020