Simone Biles Not Yet Ready to Retire From Olympic Competitions
Published 08/05/2021, 2:46 PM EDT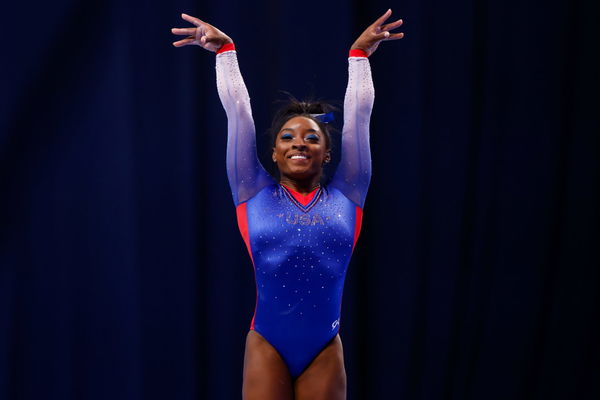 ---
---
Simone Biles has had some of the craziest weeks of her life. The 24-year-old gymnast has gone through every possible emotion in the span of a few weeks. With her Tokyo Olympics 2020 journey ending, many asked the question of whether we'll see her in an Olympic competition again.
ADVERTISEMENT
Article continues below this ad
Simone Biles is one of the greatest gymnasts the world has ever seen. She is also tied as the most decorated Olympic American gymnast. She tied Shannon Miller's medal count with her Balance Beam bronze medal.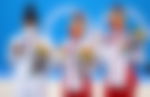 A Hectic Olympic experience for Simone Biles
ADVERTISEMENT
Article continues below this ad
Ever since landing in Tokyo, nothing seems to have gone right for Team USA and their talisman, Simone Biles. Two replacement athletes tested positive, the team moved out of the Olympic village, they failed to finish first on the table during the team event for the first time In a decade, and so on.
The most shocking news came when Simone Biles decided to withdraw just before the Team All-around finals. She suffered a mental block known as the 'Twisties', it is a condition gymnasts are all too familiar with.
The twisties basically mean, the gymnasts have no control or awareness in the air. It prevents them from performing twists and jumps at high speeds, it can also lead to injury if they continue performing without fixing the problem.
This caused her to withdraw from most of her Individual events. She was the favorite to win gold at all the individual events, which made the experience even more bitter for her fans. They cleared her to compete in the Balance Beam since it requires minimal spinning.
ADVERTISEMENT
Article continues below this ad
Simone Biles defended her Olympic bronze from Rio 2016, she won the bronze again in the Balance Beam event. She posted a solid score of 14.000 coming third after a 1-2 finish by China with C.C. Guan and X.J. Tang.
Another Olympics appearance?
When asked about whether she will compete at the Olympics again, the gymnast said, "I think I have to relish and take this Olympics in, and kind of recognize what I've done with my career because after 2016, I didn't get to do that. Life just happens so quickly and now I have a greater appreciation for life after everything that's happened in the last five years."
ADVERTISEMENT
Article continues below this ad
She also said that she is 'keeping the door open' on a possible return to the next Olympic games. "We'll just see," Biles remarked.