FIGHTER! Carla Suarez Navarro Shocks Ons Jabeur in Straight Sets at Tokyo Olympics 2021 R1
Published 07/25/2021, 1:17 AM EDT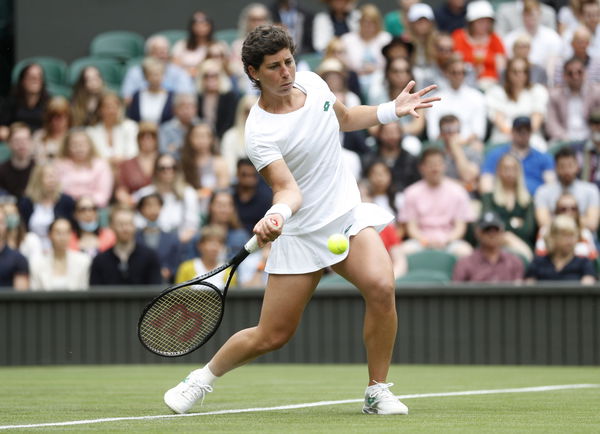 The tale of upsets in the women's singles category continue at the Tokyo Olympics. After Ashleigh Barty's exit, Ons Jabeur follows the Australian outside the door. The Tunisian lost to Spanish veteran, Carla Suarez Navarro in straight sets.
Ons was the favorite to win this first-round fixture between the two players, after her stunning performance at Wimbledon. However, Carla did not look like she was in the mood to give up. The Spaniard won 6-4, 6-1 in her first-round match at the Olympics.
ADVERTISEMENT
Article continues below this ad
Ons Jabeur experiences a shocking exit at Tokyo Olympics
World No.206 Carla Suarez Navarro produced some excellent shots and displayed her excellence on court today. She beat World No.23 Ons Jabeur in straight sets and asserted dominance during the match. The match between the Spaniard and the Tunisian hardly witnessed any aces, however it showed the determination of both players.
Carla showed better stats than Jabeur in a battle which lasted a minute over the hour mark. Her overall conversion of her first and second serve was better than that of Jabeur. She did not particularly go for aggression, considering she got zero aces. However, her discipline on court dictated the tempo of the match.
Watch This Story: How Roger Federer, Rafael Nadal, Novak Djokovic, Serena Williams, and Others Travel
ADVERTISEMENT
Article continues below this ad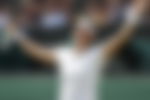 Carla Suarez Navarro displaying a splendid performance after recovering from cancer
Carla was detected with Hodgkin's lymphoma earlier last year, before the beginning of the US Open. However, the Spaniard made a comeback this year at the French Open this year. She completed her chemotherapy and radiotherapy treatment this year and showed her courage and will to fight.
ADVERTISEMENT
Article continues below this ad