Tom Alter: Dhoni Should Be Banned
Published 01/02/2015, 11:10 AM EST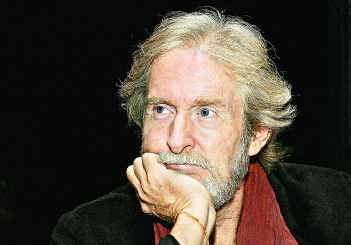 ---
---
TOM ALTER, a Padma Shree awardee in the year 2008, known for his works in Bollywood industry made discordant comments on the Indian ODI captain MS Dhoni stating: "Mahendra Singh Dhoni should be banned from representing India ever again."
ADVERTISEMENT
Article continues below this ad
"His seventh Test series defeat in three and a half years, and we say his 'brand' is still intact. He had not played any competitive cricket for two months before the second Test, and we take him back as both captain and player."
"He has not only broken his contract, he has broken a sacred bond with those of us who truly love Indian cricket and he does not give a damn. Why? Because he is the corporate favourite, the boss' and the bosses' favourite, and for them losing  or winning is not important, it is all 'brand' and money and such total and utter rubbish. And former players sing his praises, and BCCI lackeys sing his praises, and only a few brave journalists speak the truth." he added.
ADVERTISEMENT
Article continues below this ad
According to Tom Alter, Dhoni chose to exit with arrogance before he is removed. He felt that in today's world of cricket, everything is about the money involved and too keep his 'brand' intact, Dhoni retired.
While thank you messages have been poured out for Mahendra Singh Dhoni by former players and fans alike for his contribution to Indian Cricket, this reaction is nothing but a bolt from the blue. Tom Alter should prepare himself for receiving a lot of flak from Dhoni's fan and the cricket followers around the world.