Tom Brady on His Relationship With Bill Belichick Before Leaving Patriots: 'In The End We Accomplished Things No One Had Ever Achieved in NFL History'
Published 01/12/2022, 11:16 AM EST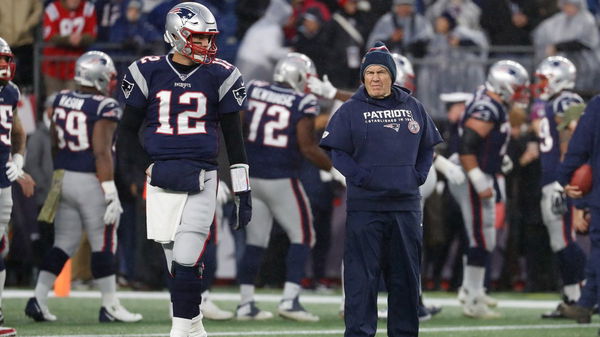 ---
---
Tom Brady, in the ninth installment of his Man in the Arena series, documented his last Super Bowl win with head coach Bill Belichick and the New England Patriots. This episode marked the end of his Patriots era, and his next installment would solely focus on his new beginning as a Buccaneer.
ADVERTISEMENT
Article continues below this ad
However, that period of transition from a Patriot to a Buc saw a surge in rumors about their relationship. Brady cleared the air on that matter after getting candid about his views over Bill Belichick. So towards the end of the episode, he talked about his relationship with the coach before he left the team in 2020.
ADVERTISEMENT
Article continues below this ad
The 20 years that Brady had spent with the franchise can never be overlooked in the NFL. That period of 20 seasons of togetherness between Brady and Belichick broke several records, set countless milestones and won a myriad of awards. The duo is now known as the most winningest player-coach duo in the NFL history.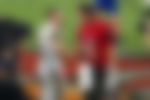 Tom Brady on Bill Belichick before leaving the Patriots
ADVERTISEMENT
Article continues below this ad
"We found an amazing working relationship together and I think he was the best coach I could've ever asked for," said Brady. "We had our challenges at different moments, but they were just moments."
"They don't define what the relationship was," Brady added. "In the end, we accomplished things that no one had ever accomplished in NFL history." Belichick is known for his professionalism and strict mannerism in the sport. He is popular among his peers to be the most insatiable head coach. Yet when it came to Brady, he had a different opinion.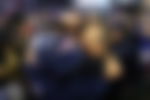 "He had always said there's nobody I'd rather have play quarterback for our team than you, and I felt that same way about him as a coach," Brady added. The New England HC is known for being successful because of Tom Brady or vice versa for some others. Yet it should be known that it was because of their collective efforts that the Patriots had been to so many playoffs and Super Bowls during that period.
ADVERTISEMENT
Article continues below this ad