Tom Brady's Body Coach and TB12 Co-Founder Alex Guerrero Spells Out the Secret to the QB's Success
Published 09/01/2021, 1:29 PM EDT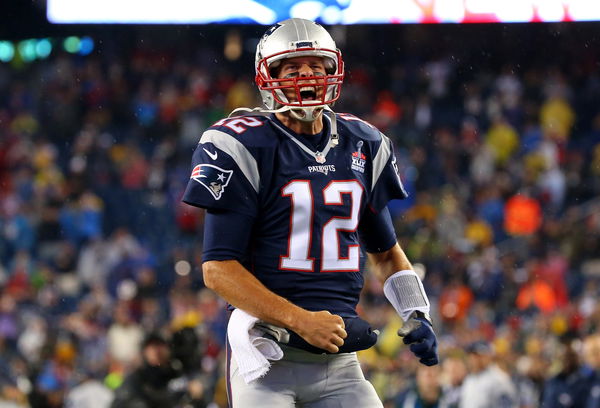 ---
---
The sensational quarterback of Tampa Bay Buccaneers, Tom Brady, sets the bar even higher each and every year that goes by for the younger generation of athletes. His love for the sport keeps motivating him to be in shape even at the age of 44, yet still be in his prime. As Brady goes on to the 22nd season of his career, he still shows no signs of slowing down.
ADVERTISEMENT
Article continues below this ad
The quarterback well in his 40s owes much of his success to his long-time fitness trainer Alex Guerrero. The fitness regime which Alex made Brady follow has given enormous results. Due to which the seven-time Super Bowl winner can now play longer and recover faster.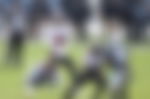 Alex Guerrero's regime for Tom Brady
ADVERTISEMENT
Article continues below this ad
Alex, in an interview with Fox News, said that when they started working together, Tom couldn't even toss a ball without feeling pain. He began working on muscle pliability and the veteran started admiring the results within two days. He later coined the termed TB12 method to his fitness regime, which tailor-fitted the likes of Tom.
Putting key focus on nutrition, hydration and movement, Guerrero's method has "a holistic approach to optimize pain management, performance, and recovery." He says, "We are hoping to change the game for health and wellness globally and help people live their lives to the fullest and do what they love for as long as possible."
The Guerrero way to deal with injuries
Alex seems to meet Brady's plans to play until 46. Although the key, according to him, is to break the cycle of injury and rehab, which is a daunting task for many athletes. He further adds, "Tom and I focus on how powerful the ability to adapt can be. We incorporate muscle pliability work and functional strength and conditioning exercises into his routine, which are key pillars of TB12… The result of pliability is that you recover faster, play better, and spend less time on the sidelines." 
This brings to light the injury-laden 2020 season for Brady and how he still played with a torn MCL, all thanks to Alex's works on muscle pliability.
Furthermore, he emphasized the importance of movement in his training. The mobility aspect cannot be overlooked, as jammed body parts are more prone to get injured or cause pain. Alex states, "We work on several things to prevent overload to elbows and shoulders and maintaining mobility and strength through his hips and spine."
ADVERTISEMENT
Article continues below this ad
Role of Hydration in TB12
Although being an excellent fitness trainer, his outlook towards diet seems somewhat more sparing than others. He exclaims, "If an athlete is craving pizza, they should have a slice of pizza. Their diet, however, should include lots of fruit, vegetables, fish and recovery fluids… Our recommendation at TB12 is to drink half your body weight in ounces of water per day for optimum performance."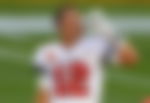 As a matter of fact, Tom himself drinks about 12-15 glasses of water throughout the day. Hydration is a crucial way to make faster recoveries and maximize the ability to perform.
ADVERTISEMENT
Article continues below this ad
No matter how costly a trainer one works with, it all comes down to the love and dedication towards the sport the player has. And with it comes a certain lifestyle and the discipline to follow it. Tom Brady has defied all odds and is an inspiration for many players because he chose to accept the challenge.