Tom Clancy's Splinter Cell Netflix Anime Series Is In the Works
Published 07/31/2020, 8:56 AM EDT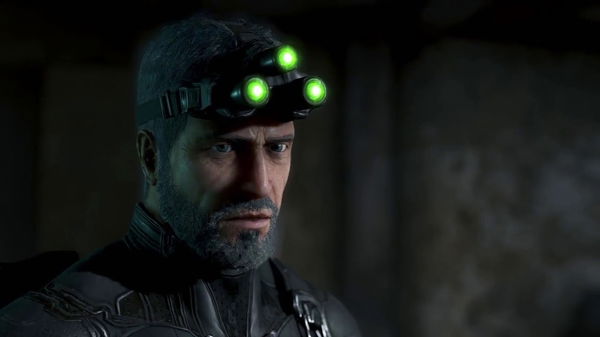 This is not a drill. A Splinter Cell anime series is in the making and video game fans all over the world are rejoicing. Tom Clancy's Splinter Cell series has been around for quite some time now. The first game was published in 2002. Its latest release was the Splinter Cell Blacklist that came out in 2013.
ADVERTISEMENT
Article continues below this ad
The video game series follows the story of Sam Fisher who is an operative of the 'Third Echelon', a subdivision of the NSA. The game was published by Ubisoft and has won many awards for its stealth-based gameplay.
According to Variety, Derek Kolstad, writer for the famous John Wick action movie series, is on board for this project. Kolstad is also associated with 'The Falcon and The Winter Soldier' TV series. A Just Cause feature adaptation is being written and produced by him.
ADVERTISEMENT
Article continues below this ad
Splinter Cell already has a series of novels. There is also a movie rumored to be in the works for a long time now. Tom Hardy is reportedly playing Sam Fisher but there is no confirmation or news on this whatsoever.
Video game projects apart from Splinter Cell
The series joins the ranks of a lot of other video game titles developed into a TV series. The Witcher, Castlevania, Ghost In The Shell, Ultraman are a few examples. The upcoming game Cyberpunk 2077 is also getting its own anime series called 'Edgerunners'. This will be a 10 episode series that will release on Netflix in 2022.
ADVERTISEMENT
Article continues below this ad
PlayStation exclusive 'The Last Of Us' is also being developed into a TV series by HBO. Neil Druckmann, the game's writer, along with Craig Mainz, writer for the famous 'Chernobyl' series, are working on this project.
Ubisoft also has a fair amount of experience with producing or even working with a TV series. The current Apple TV Plus series 'Mythic Quest' is a show that involves a team at Ubisoft trying to develop a WoW type role-playing game. Their Assassin's Creed series has also been turned into a movie that was released in 2016.
Things are looking great for video game fans. It seems that people are finally recognizing the immense potential these video games have in terms of their story, which can be turned into a big-budget movie or a TV production. There is no official word on the possible release date but more news will follow soon.
ADVERTISEMENT
Article continues below this ad
Sources: Variety