Tomas Berdych Opens Up on Controversy with Rafael Nadal
Published 11/18/2019, 11:36 AM EST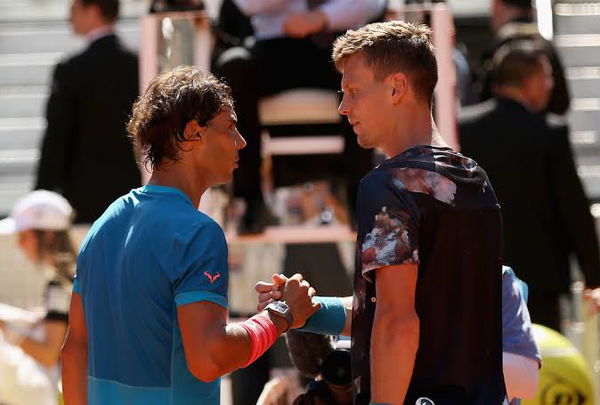 ---
---
Tomas Berdych retired from professional tennis, ending a 17-year-old career on Saturday. While Berdych has had many achievements on the court to look back onto, the Czech also recalled some bigger controversies of his career and gave clarification for his gesticulation on the court.
ADVERTISEMENT
Article continues below this ad
The former World No.4 was asked about two of his controversies in his career against World No.1 Rafael Nadal and Nicolas Almagro. The Czech player celebrated his victory over Rafael Nadal by raising his finger to his lips, a gesture for the crowd to stay silent at the 2006 Madrid Open. The Spaniard also called Berdych a 'bad person following his gesture to his home crowd.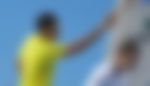 ADVERTISEMENT
Article continues below this ad
Six years later, Tomas Berdych was once again involved in another controversy after he refused to shake hands with his opponent Nicolas Almagro at the net after defeating the Spaniard in the fourth round of the 2012 Australian Open.
"Well, I think that's actually the follow-up on the question of the gentleman there that really, it's not a regret. Yes, I mean — I mean, probably if I would do the situation, let's say now or last year, you know, like what happened with Rafa, yes, that would be a bad, bad situation and bad moment in my career, absolutely," Tomas Berdych said.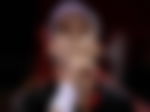 He further explained: "That wouldn't be the moment that gives me something positive on the other side, right? But this happened when I was, I don't know, 20, 22, and of course, those things are happening, you know. There are guys who, you know, smashing racquets and so on."
Tomas Berdych explicated that these controversies happened in the past and he tried to learn from them but he didn't try to convince the audience and do things to please them. The 34-year-old suggested that he did things the came from his heart and he is proud of it.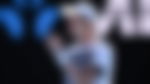 "This was a thing that happened in the past, and as I said, just the way how I was able to learn from it, take it as advantage for me and live with that, and again, how the people see me or how all this created around itself, look, I'm trying to be myself. So I won't be the one trying to convince them or do things differently," Berdych said.
ADVERTISEMENT
Article continues below this ad
Berdych further added: "I mean, I'm doing the things as it comes from my heart, and that's how it was on the court. That was all part of me, and that's one of the things, like I said, that I'm proud of."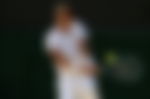 He concluded: "That was not the things that somebody would be moving me, let's say, Oh, you should be behaving or we should create something around you, you know, like those kinds of personalities, that it's not really you but you're just playing in one way. So that's the way."
ADVERTISEMENT
Article continues below this ad