Tony Ferguson Mocks Khabib Nurmagomedov in New "Tiramisu Tuesday" Tweet
Published 04/15/2020, 6:10 AM EDT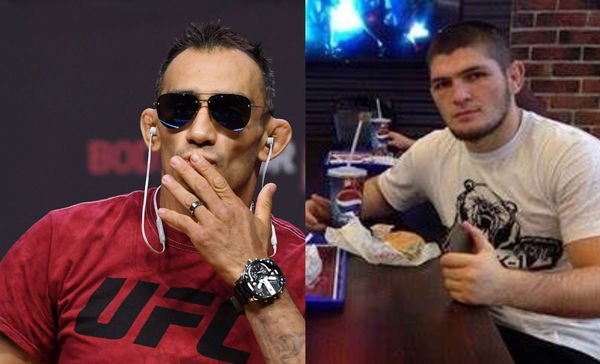 "El Cucuy" Tony Ferguson is someone that nobody wants to be on the wrong side of. The living Lightweight legend preys on his enemies and is one of the rare fighters who are capable of destroying careers inside the octagon.
ADVERTISEMENT
Article continues below this ad
Relentless as he is inside the octagon, people generally avoid messing with him outside of it. He carries with him an aura of superiority that one seldom finds in others. Thus, when you keep canceling on him, taking away his right to lay hands on Lightweight gold time and again, you invite trouble.
Ever since Khabib Nurmagomedov backed out of a fight with him for the third time, Tony has been extremely displeased. He believes that "The Eagle" could have very easily made himself available for UFC 249. And he is leaving no opportunity to make his displeasure clear.
ADVERTISEMENT
Article continues below this ad
In his most recent Tweet, he brought back some old memories from when Khabib stepped out of another fight with him back in 2017.
"Tiramisu🍮Time" You Know What Day It Is Crew, # Tiramisu🎂Tuesday Compliments Of Good Ol'e Fathead 👊😂👍 🌱 Still Cutting Weight #ufc249 Wanted To Give Ya Something Sweet & Neat 🎶 I'll Save Mine For After Weigh In's @RealFPJr Thanks Hermano For The Recipe 💪🕶 -CSO-🥇🇺🇸🏆🇲🇽 pic.twitter.com/kldpQQO6Ft

— Tony Ferguson (@TonyFergusonXT) April 15, 2020
The history between Tony Ferguson, Khabib Nurmagomedov and Tiramisu
One of the times when UFC fixed a fight between the two was UFC 209. Unfortunately, Khabib couldn't participate as he fell sick while cutting weight, and pulled out of the fight.
However, he became the victim of widespread controversy for something he did just a few days before the fight. A video released on the internet showed him at a restaurant with his friends. The conversation between them had a lot to do with Tiramisu and its "importance" in a meal.
ADVERTISEMENT
Article continues below this ad
And thence started jokes about Khabib's love for Tiramisu. Many said that the reason he had problems in making weight for UFC 209 was that he had Tiramisu that night.
Even though Khabib denied these allegations as bizarre statements, the joke stuck. And looking at Ferguson's Tweet, it lives on.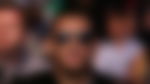 ADVERTISEMENT
Article continues below this ad
It seems like Ferguson truly believes that Khabib keeps pulling out because of weight issues. In fact, he even has a nickname for Khabib on the same lines. In an interview, he stated who he would prefer to fight. "Nobody else deserves that a** whooping [besides] two people. That's McNuggets and Team Tiramisu. That is Khabib Nurmagomedov and Conor McGregor."
Do you agree with Ferguson regarding Khabib's "love for Tiramisu"?