"Too Many Questions, Too Little Answers": Grigor Dimitrov Skeptical on US Open Participation
Published 07/27/2020, 4:50 AM EDT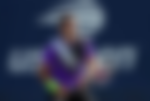 ---
---
US Open semi-finalist from last year, Grigor Dimitrov expressed that he was unsure whether he would participate in this year's edition.
ADVERTISEMENT
Article continues below this ad
Dimitrov is currently playing the Ultimate Tennis Showdown (UTS) 2 in Nice, France as part of his return to tennis after the hiatus. Many players, both men, and women have been lately giving their thoughts on their participation at the US Open, which is scheduled to commence from August 31.
Not sure how my body will respond, says Grigor Dimitrov
ADVERTISEMENT
Article continues below this ad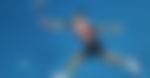 Speaking during a virtual press conference for UTS, Dimitrov was asked whether or not he would play the Grand Slam event.
To this, he replied, "I have not decided. I'm not sure whether I will be able to recover that quick or fly again. I will have to put my body through a really rigorous regime again. It's been 10 days since I have been back on my feet. It's ambitious for me to go play and I don't know how my body will respond."
Grigor Dimitrov tested positive for coronavirus last month. He was part of the controversial Adria Tour event which saw a few players including Novak Djokovic also test positive.
The Bulgarian further added, "I'm going to keep practicing, keep seeing where my physicality is going to take me. Hopefully, even have a good mentality to help me get through it."
"A lot of players are definitely a little bit confused about what they should do"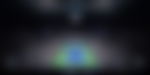 Dimitrov admitted that most players are not sure about making the trip to New York City for the final Grand Slam of the season.
"I think a lot of players are definitely a little bit confused as to what they should do. There's no hiding. Obviously, when we know more about the tournament, we can sit with our teams and talk about the possibility of playing US Open," said Dimitrov.
ADVERTISEMENT
Article continues below this ad
He added, "Quarantine will also be a big issue for everyone. So I think there are too many questions, too little answers right now. Everybody is on the same boat. So when more information surfaces, then I think everybody will make their decisions."
Dimitrov also recently spoke about his struggles as he battled the coronavirus and how he is still recovering from its after-effects.
A former world number three, Dimitrov beat Roger Federer in the quarter-finals at the US Open last year.
ADVERTISEMENT
Article continues below this ad