Top 10 Best Selling Games on Steam Right Now
Published 08/25/2020, 1:27 PM EDT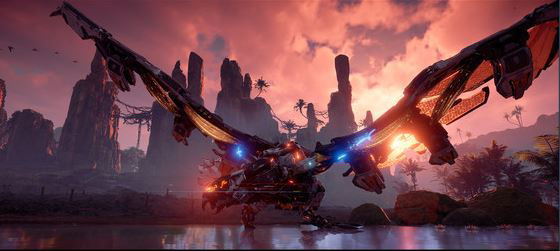 ---
---
Valve corporation revolutionized gaming when they introduced Steam. Soon after its inception, it became a concrete community of PC gamers. Today, Steam is one of the best marketplaces for PC gamers. After almost two decades since its launch, we look at the games that are dominating the Steam sales chart.
ADVERTISEMENT
Article continues below this ad
Further reading: Call of Duty League: Scump Apologizes for Current Irregularity in Streaming
Fall Guys: Ultimate Knockout
ADVERTISEMENT
Article continues below this ad
Ever since it released, we've had a hunch that it might dominate sales charts. The sole reason behind its success is its peculiar take on the battle royale genre. The game is basically an elaborate obstacle course, which is further divided into multiple levels.
Your ultimate objective as a player is to become the first one to grab the crown that awaits you at the end of the race, all the while avoiding elimination. While this sounds rather easy, it can get frustratingly difficult.
Witcher 3: Witch Hunt- Game of The Year Edition
This is a title that needs no introduction. Witcher 3 Wild Hunt is arguably one of the greatest RPGs ever. The vast open-world and its immersive storyline and gameplay make it one of the best experiences of our time. In addition to the base game, the GOTY edition on Steam comes with the Hearts of Stone and Blood & Wine expansions.
Among Us
It is not surprising that this minimalistic arcade-style game is still very popular. The game is simple. You are on a spaceship along with your crew. One member of your crew is an imposter and your objective is to figure out who that is. The imposter sims to sabotage the spaceship and kill everyone on it.
The game supports 4 to 10 players and you can play it online or in a local party.
Microsoft Flight Simulator 2020
This is perhaps one of the most beautiful games of our time. With improved light design, hyper-realistic terrain, and improved shaders, this game is as close to reality as it gets, in terms of gameplay and experience.
Gunfire Reborn
Gunfire Reborn released in May and is perhaps one of the lesser-known titles in the list. The minimalistic indie multiplayer game features a blend of both FPS and RPG elements, much like Overwatch, Paladins, and Valorant. Overall, Gunfire Reborn is surprisingly fun to play.
Sea of Thieves
Take on the role of a pirate in this massive open-world exploration RPG from Rare. Published by Xbox Game Studios, this game features an online open-world where you have complete freedom to shape your story and sail the seas.
NFS: Heat
The quintessential Need for Speed experience is back with the latest title in the series. Earn money by day and respect at night as you own the streets with your mean machine. Featuring many cars and sick customizations, hop on and show everyone who's the fastest driver in the land.
Dying Light: Enhanced Edition
No list of games is complete without a zombie title. Flaunting over 50 awards and nominations, Dying Light needs no introduction. It is no surprise to see that the post-apocalyptic zombie FPS is still doing so well on sales charts. The enhanced edition on Steam features the base game along with 10 DLCs.
Grounded
This title grabbed everyone's attention at the Xbox Games Showcase event. Explore the world from a worm's eye view as you try to survive in your backyard having been shrunk to the size of an ant. An impressive title, Grounded is a beautiful experience overall.
ADVERTISEMENT
Article continues below this ad
Horizon Zero Dawn Complete Edition
This timed PlayStation exclusive came to PC earlier this month. Explore a bio-punk open-world as Alloy and unravel the mysteries of Earth as you embark on a quest to unfold her past and fulfill her destiny.
ADVERTISEMENT
Article continues below this ad
Which one is your favorite among these?