Top 10 Cricket Coaches
Published 12/20/2015, 3:43 AM EST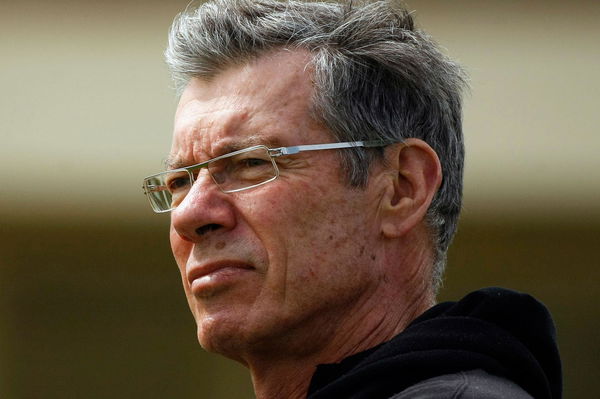 Cricket has always been a game of odds and uncertainties. The twists and turns of the game can be tackled if your team has an effective as well as efficient coach. Cricket has seen some extremely brilliant coaches who totally transformed the cricketing lives of entire countries. Let's have a look at some of the very best of them:
ADVERTISEMENT
Article continues below this ad
10. Chandika Hathurusingha
The former Sri Lankan batsman Chandika Hathurusingha has amazed all the critics in his role as the coach of the Bangladesh cricket team. After becoming the coach in 2014, he seemed to have instilled a sense of fearlessness among the team members which led them to ODI victories over Pakistan, India and South Africa. Bangladesh also clean swept Zimbabwe by 5-0 in the ODI series and 3-0 in the Test series.
ADVERTISEMENT
Article continues below this ad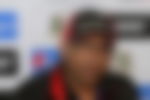 Moreover, they were able to draw Test series against India and South Africa and they won the T20 series against Pakistan at home. The short duration of Hathurusingha as the coach has reaped tremendous results for Bangladesh. If the current form and motivation level is to continue, then this Bangladesh team under the guidance of Hathurusingha is all set to show some flabbergasting stuff in the near future too.
9. Peter Moores
A regular English county player, Moores is quite famous for his role as the coach of the English cricket team. He started the second innings of his life by becoming the coach of Sussex and led the team to two county championship titles. He then succeeded Duncan Fletcher as the coach of the England's national team. Under his leadership, England cherished a remarkable victory in the ODI series against India in 2007 and against Sri Lanka in Sri Lanka in 2007 only.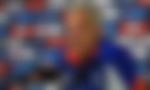 He then made a successful stint while England won the test series on its tour to New Zealand and also as a host against the same team. England also defeated South Africa by playing as hosts in the ODI series. Finally his stint with England came to an end following his row with Kevin Pietersen. He made a comeback to coach the team in 2014 but this time, did not have the same luck and was sacked again 2015. However, he proved to be a great coach for England, especially in the limited-over formats.
8. Trevor Bayliss
Although he never had the experience of playing an international cricket match, yet he proved his mettle by his scintillating performance as the coach of the Sri Lankan cricket team from 2007-2011 and England since 2015. He has also served as the coach of New South Wales, Kolkata Knight Riders and the Sydney Sixers. The feats achieved by the teams while he was the coach are quite commendable.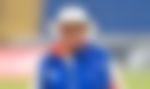 Sri Lanka reached the final of the ICC Cricket World Cup 2011 and also the final of the ICC World T20 2009. They also won the Asia Cup in 2008 and reached the final of the Asia Cup 2010. He led the Kolkata Knight Riders to the IPL title twice in 2012 and 2014. He also played a pivotal role in Sydney Sixers' victory in the Big Bash League and CLT20 in a single season only. Hence in terms of achievements, his record is quite fascinating.
7. Bob Woolmer
Born in India in 1948, Bob Woolmer went on to coach South Africa and Pakistan after playing for England for a short span. As a coach, he was famous for his aggressive styles and is quite infamous for making the reverse shot more common. After becoming the coach of South Africa in 1994, he led the team to 10 test series victory out of the 15 series played under him. His success rate in ODIs was as high as 73%. He ultimately resigned from his role in 1999 following South Africa's yet again choking performance in the ICC World Cup.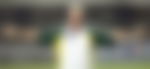 Later on, he became the coach of the Pakistan cricket team in 2004 after Javed Miandad was sacked. He shaped the team for three consecutive Test series win against England, India and Sri Lanka. However, Pakistan's unexpected elimination from the ICC World Cup 2007 was followed by his mysterious death and the Jamaican jury recorded a verdict that there was no conclusive evidence of either a criminal act or natural causes.
6. Dav Whatmore
After his short stint as a batsman at the international stage, Whatmore took to coaching as was his natural desire always. He started as the Sri Lankan team's coach, harboring the team to its first ever World Cup title in 1996. He then went on to coach Bangladesh, Kolkata Knight Riders in IPL, Pakistan and Zimbabwe. He transformed the Bangladesh team from an underdog to a proper team capable of defeating top teams at times.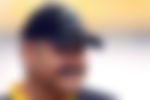 Dav Whatmore has almost become synonymous to a man capable of coaching any team in the world. His stint with Pakistan also reaped results as the team won the Asia Cup title by defeating Bangladesh in the final.
5. John Wright
A rather tenacious batsman for New Zealand, John Wright was the second cricketer to score eight runs off a ball in an international match. Quite evidently, his life was shaped for many successful horizons. One of these came when he became the head coach of the Indian cricket team from 2000-2005 after coaching the Kent County Cricket Club.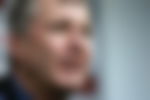 He led India to a Test series win against Australia in India, a Test series draw against Australia in Australia, series win against Pakistan and also the journey to the final of the ICC Cricket World Cup 2003. Till his time, he proved to be the most successful coach for the Indian cricket team. He later went on to coach the New Zealand cricket team for a span of two years where he had a mixed performance.
4.Gary Kirsten
Known for becoming the first South African player to play 100 Test matches, Gary Kirsten always had that kindling spark for cricket within him. This led to him being appointed as the coach of the Indian cricket team in 2008, a few years after his retirement from international cricket. He instilled great confidence among all the players that made India a world class team in every respect.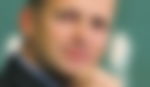 Under his guidance India won numerous series and competitions some of which include the home series win against Australia to regain the Border Gavaskar trophy, series win in Sri Lanka against Sri Lanka, ODI and Test series win against New Zealand in New Zealand. His final achievement was the ICC Cricket World Cup 2011, which India won by defeating Sri Lanka. He was aptly termed as "The best thing to happen to Indian cricket" by MS Dhoni. After India, he coached the Proteas for two years, during which South Africa became the No.1 Test team in ICC rankings.
3. Duncan Fletcher
Duncan Fletcher had great successes as the coach of the English cricket team during 1999-2007. He helped England regain their supremacy in Tests in early 2000s. Under his guidance, England won series against Sri Lanka, West Indies, Pakistan & South Africa and also had a streak of eight consecutive victories in Tests. He also witnessed England's first Ashes victory after 18 years in 2005.
However, he couldn't reap the same success in ODIs for England and ultimately his association with England in 2007 ended. He then coached India during 2013-2015 and saw a splendid performance of nine consecutive series victory including the Champions Trophy in England. He proved to be a great assistance in nurturing the young Indian talent too.
2. Mickey Arthur
He is considered to be the best coach for the Proteas till date. He joined the side as the coach in 2005 succeeding Ray Jennings. Although his initial stint was not impressive as South Africa lost two consecutive Test series to Australia, one at home and one away. Later, his side won consecutive ODI and Test series against India and Pakistan to gain the top ranking in ODIs.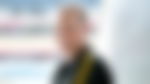 This initiated a streak which saw South Africa unbeaten for nine consecutive Test series under Arthur's tenure. It included series win against dominant sides such as England, India, Pakistan, Australia, Sri Lanka, West Indies and Bangladesh. In 2008, the Proteas won an ODI series in Australia by thrashing the Kangaroos 4-1. However in 2010, differences with Cricket South Africa saw him resigning from his job which ended his stint as a great international Test coach.
ADVERTISEMENT
Article continues below this ad
1. John Buchanan
A man who did marvels for the mighty Australians, John Buchanan proved to be a gem of a coach for the star-studded Australian team. He took over the Australian team as the head coach after their 1999 World Cup victory. He led his team to staggering wins in World Cup 2003 and 2007, ICC Champions Trophy in 2006, Ashes win in 2001 and 2001-03, series win in India after 36 years and a lot more.
ADVERTISEMENT
Article continues below this ad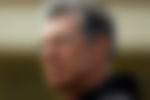 The scintillating record of 16 consecutive Test match victories and 23 ODI victories in World Cup matches just helped his staggering record of an overall 79.83% winnings. He has also coached Kolkata Knight Riders in IPL, consulted England for their Ashes tour and remained as the New Zealand Director of Cricket. It may be claimed that his career coincided with some of the greatest Australian players, but still he is the most successful cricket coach in term of statistics.