Top 10 Cricket Events of 2014
Published 12/27/2014, 6:15 AM EST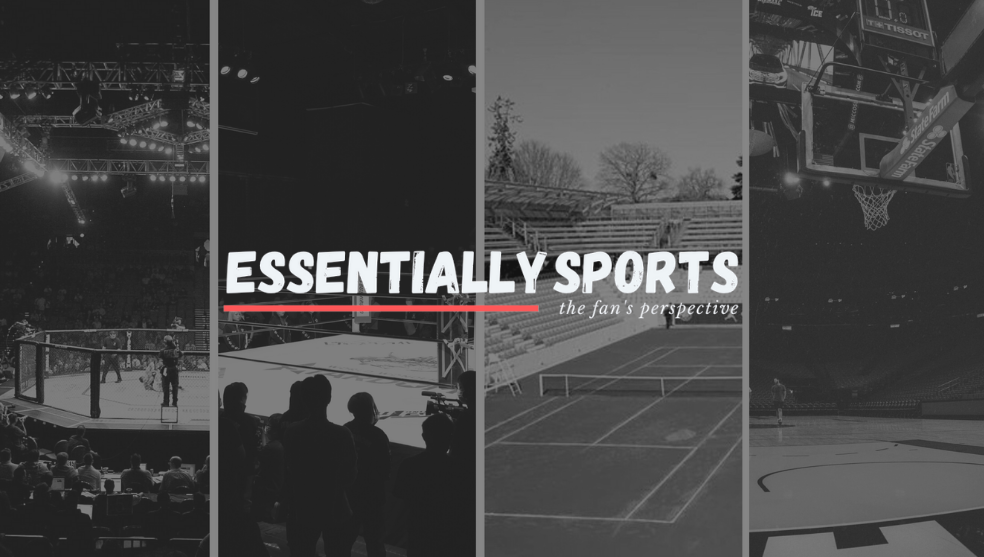 ---
---
Here is a look at the top 10 cricketing events of 2014-
ADVERTISEMENT
Article continues below this ad
10.Lord's Bicentenary
The month of July witnessed a noteworthy celebration of the Lords 200 birthday, by hosting an exhibition match between MCC and the Rest of the world. The MCC were led by Sachin Tendulkar and Shane Warne captained the ROW. Hopes were pinned on this match, of renewing the famous rivalry between the two but unfortunately, Warne couldn't bowl after being hit by a Brett Lee beamer. The key highlights included the return of Kevin Pietersen at the lords, after being exiled from cricket by ECB, Saeed Ajmal's brilliant display of spin bowling that nearly finished the game , Yuvraj Singh scoring a century and finally Aaron Finch making a match winning 181 in the second innings to lead MCC to a comfortable victory in the end.
ADVERTISEMENT
Article continues below this ad
9 .Prosper Utseya's Hat-trick
The ex Zimbabwean captain came into the limelight in the ODI Tri-Series against Australia and South Africa.Only 7 days after being reported for chucking, Utseya took career best figures of 5/36 including an amazing hat trick. Zimbabwe bowled out South Africa for just the 4th time in history but were unsuccessful in chasing down the 232 runs required for victory. However, Utseya's happiness was short-lived, as he was banned just a couple of days later, on account of illegal bowling action.
8.Stuart Binny's 6 wicket haul
Stuart Binny displayed glimpses of his father Roger Binny's skill, when he picked up six wickets for just four runs, elevating India to victory in the match and the series in Mirpur. After being routed for a minsicule 105 in 26 overs, India's lowest score against its neighbour, Bangladesh was confident of conquering the three-match ODI series.
Bangladesh were cruising at 50-3 in the 13th over, when pandemonium broke lose, and the match headed for a dramatic U-turn.
The hosts lost seven wickets for eight runs, and were all out for 58 in 17.4 overs, matching their worst ODI score, against the West Indies at the 2011 World Cup.
7.India winning at Lords after 28 years
Bhuvaneshwar Kumar and Ishant Sharma's superb bowling effort in the first and second innings respectively, helped India to clinch a test match at Lord's after a 28 year haul. Murali Vijay's patience and grit at the top of the order and Jadeja's counter attack on the fourth day were equally important.This was India's first away victory after a very long time and MSD and his boys surely heaved a sigh of relief.
6.Sri Lanka winning the T20 World cup
Sri Lanka avenged their 2011 world cup defeat by beating India in this year's T20 world cup . The Lankans held a miserable record in world cup finals, losing in the 2007 and 2011 World Cup finals and the 2009 and 2012 World T20 finals. Sangakkara and veteran team-mate Mahela Jayawardene were part of all four of those disappointments, and this was a fitting swansong for both, to bow out of international T20 cricket. India took wickets with enough regularity to keep the match alive and evoke memories of the 2012 final, when Sri Lanka were bowled out for 101 in pursuit of West Indies' modest 137-6. But Sangakkara , playing his final Twenty20 international, kept his calm and scored 52 not out, as Sri Lanka chased down the target with relative ease .
5.Misbah hits fastest Century in tests
No longer a Tuk Tuk batsman. Not anymore. Batting against Australia, Pakistani captain Misbah-ul-Haq equalled Sir Viv Richards' record for the fastest 100 in tests .During his innings he also broke the record for the fastest 50 ever made.
Not bad for someone who is 40 years of age and is renowned to be a 'slow' player. Even though the Aussies started as favourites, it was Pakistan who won the series quite convincingly in the end.
4.Rohit Sharma's 264
Resuming back after a 10-month injury lay-off, Rohit Sharma stormed into the record books with an inconcievable innings against Sri Lanka in the fourth ODI at the Eden Gardens. Rohit's world-record of 264, is the highest-ever individual score recorded in the history of ODI cricket. After being dropped on 4, Rohit Sharma made the most of his lifeline to become the only man to hit two ODI double centuries.
In reply SL were skittled out for 251,13 short of Rohit's score and India won the match by a mammoth 153 runs.
A mightily talented batsman, Rohit has often received flak for not applying himself and delivering the same kind of performance in overseas matches,especially tests.
3.Sachin- Chappel controversy :
Sachin Tendulkar released his autobiography named "Playing it my way " and with that brewed a new controversy involving former India coach Greg Chappel.
Sachin stated in his autobiography, that Chappell visited his house in 2007, asking him to take over captaincy from Dravid.
Chappell however denied the claims.
"Whilst I don't propose to get into a war of words, I can state quite clearly that during my time as Indian coach I never contemplated Sachin replacing Rahul Dravid as captain."
Tendulkar also described Chappell was a "ringmaster" who had pushed many Indian players into an early retirement. Sachin concluded his outburst with this:
"I don't think I would be far off the mark if I said that most of us felt that Indian cricket was going nowhere under Chappell"
 2.The Rise of Steve Smith
Steve smith, once labelled as a loose stroke player, now has not only cemented his place in the squad,but has also become the Captain of the Australian team for the remainder of the test series against India. A century in the New year's test match against England in the Ashes started the proceedings. He then followed it up in the 1 test against South africa in Centurion. A solid 84 in the second test in Cape town helped them to win the series 2-1 and dethrone the Proteas from the top spot in test rankings. He was also one of the best players for Australia in the UAE against Pakistan, further proving himself as a quality player of spin bowling. Also, against India he already scored two Hundreds in the series and a few more may be anticipated.In the last year or so he has surely been Australia's best batsman and has matured a lot as a cricketer.
1.Death of Phil Hughes:
The incident that shocked the entire cricketing fraternity, was the tragic demise of Australian opener Phillip Hughes on November 28.
ADVERTISEMENT
Article continues below this ad
Two days after being hit by a bouncer bowled by Sean ABott, on his neck, in a Sheffield Shield match at Melbourne cricket Ground, the batsman succumbed to injuries at St Vincent's Hospital.
The batsman received tributes from all around the world, but the tragedy once again raised questions over the safety of cricketers.
A two minute silence was observed before the start of the first test of the Border Gavaskar Trophy. On reaching the score of 63, Australian players paid their respects to their mate, and the crowd also acknowledged the same. Clarke and Warner dedicated their centuries to Phil Hughes.
ADVERTISEMENT
Article continues below this ad