Top 10 Death Bowlers in Cricket
Published 02/02/2018, 3:39 AM EST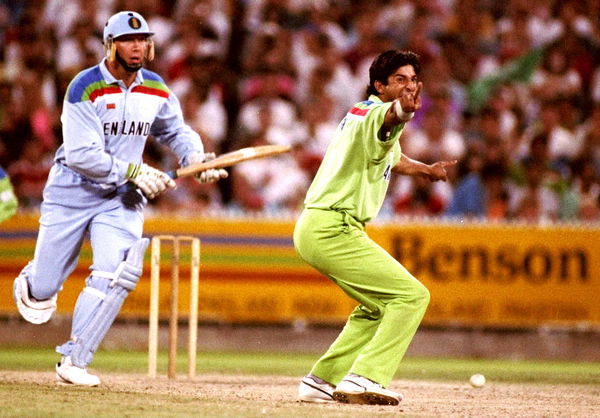 ---
---
With the emergence of big bats and unconventional methods of hitting the ball, death bowling has become an important aspect of the limited overs game. The difference between winning and losing is often just a single good over. And the teams who have a good death bowler are bound to be more successful than those who don't. A good death bowler will be highly skilled and he will have good variety. Setting up the batsmen and mixing it up suddenly have become very important skills of the modern game. Spinners can no longer afford to flight it up to the batsmen four balls in a row. You have to keep thinking in order to be successful. You can't switch your mind off for even one moment if you are a bowler in the modern day game. That is how rigorous it is and what distinguishes a good bowler from a fairly average one. So here's a list of 10 of the best death bowlers who have managed to contain the batsmen and come out triumphant.
ADVERTISEMENT
Article continues below this ad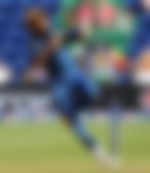 ADVERTISEMENT
Article continues below this ad
During the early stages of his career, a lot of people including his own countrymen, had apprehensions about his style of bowling. His action was termed by many former cricketers as "chucking" or "throwing". But Malinga underwent various tests and proved to his critics that he was no chucker. His arm did not cross the 15 degree rule; his was only an extraordinarily slingy action. If you take his unconventional action out of picture, he is a fast bowler who would be any captain's dream.
Genuine pace, excellent accuracy, a lethal slower one and good with both the old and new balls. With the old ball he is able to get reverse swing which makes him one of the more capable death bowlers. You can't just whack him out of the park. His worth is accentuated by the fact that MI, who acquired him in the inaugural 2008 IPL auctions, haven't let go of him since then. He was the highest wicket taker in two editions of the IPL, a feat achieved only by Dwayne Bravo other than him.
He retired from Tests because of his knee injuries in an attempt to elongate his limited overs career. Over the years batsmen have figured him out and have taken measures such as standing outside the crease to tackle him. But Malinga has always come back stronger and one such event that highlights this prowess of his is the 2014 World T20 final where he took to bowling slower and way outside the off stump so as to make it difficult for the batsmen to hit him. Even Virat Kohli, his nemesis, succumbed to that tactic. Now, the Sri Lankan pacer has been out of favour in the IPL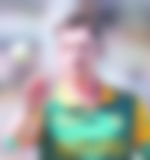 Just last year Steyn took 9 wickets on a dead, placid Galle track. That's what a good fast bowler does to his team's fortunes. South Africa has won many a test match that they never thought they would, all thanks to Dale Steyn. He is a complete bowler by all means. He has express-train levels of pace, he swings the ball both ways and he can get wickets anywhere in the world, even on tracks that don't assist fast bowlers.
What is distinct about him is that he gets late swing and that makes him a very difficult bowler to face at the death. Virat Kohli once claimed that he wanted to finish a chase by the 16 over so that he didn't have to face Steyn. That's the kind of reputation this man has. At the death, teams have only one strategy against him: "Play out his overs without losing a wicket and try and attack the rest".
Another plus point that he has is his action. Since he takes his hand all the way back and then releases the ball, the ball skids along the surface, something that is very helpful on hard, flat tracks. How difficult a task it is, is highlighted by the fact that Umesh Yadav of India also has a similar action but he gets erratic most of the time. And yet Dale Steyn always makes it look so simple. He's not called 'Steyn gun' for no reason.
Lee belonged to an era of fiery, intimidating and 'watch-your-head' type of fast bowling. He has inspired kids all over the world to take up fast bowling. All of us have, at one point or another, tried to emulate his action. Such finesse it had that one can only admire. Not many bowlers today possess such a neat action. Well to be fair to them, not many can boast of having touched 160 kph either. Brett was always a very fine bowler at the death. Due to his pace, most batsmen find it difficult to hit him away.
You either had to be extremely skilled or extremely courageous to take him on. He came into his own in the years after McGrath's retirement where he was deadly with both the old and new ball. By his own admission, he shared that McGrath had advised him "to stop trying too hard and let the ball rip". It was one advice that made him a much better bowler and allowed him to spearhead and shepherd an inexperienced Aussie attack of the 2008s and 2009s.
During this period Lee always found himself bowling more than 4 of his quota of 10 overs during the last 10 overs of the innings and except for the odd time he always did an admirable job. His dedication to the game was second to none and it was on display during the 2011 ODI World Cup quarter final where he came on to bowl still bleeding after having being struck on the nose while fielding.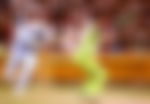 Wasim Akram is one of my favourite swing bowlers of all time. And when I say 'swing' I don't just mean conventional swing, he was a great exponent of reverse swing as well. He comes from a long line of Pakistani fast bowlers. This is one country that keeps churning out quality fast bowlers at will. Wasim in his early days was under the tutelage of the legendary Imran Khan, who taught him the great art of swing bowling.
Also, as a captain, Imran allowed Wasim to play and develop his natural game without altering it too much. The confidence paid off as Wasim decimated the Kiwis, the team to beat, in the 1992 World Cup ,which cricket pundits still consider the fairest tournament format-wise. The best thing about him was that he got most of his wickets at the death which halted the batting side's attempt to score quickly. What also helped was his always ongoing duel with his own teammate Waqar Younis.
In an attempt to out-perform the other, both of them always took their game a notch higher. The poor batsmen were the ones who suffered because of this rivalry. By the time their careers ended both of them had illustrious figures to show for. But Wasim, to me, was always a slightly more complete bowler due to his ability to get wickets anywhere in the world.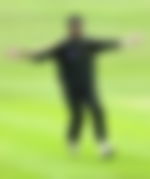 It's hardly fair to talk of Wasim without talking of Waqar.  They probably didn't even get along with each other, but when they were playing together they challenged each other to such an extent that both of their games improved. And it wasn't just limited to their bowling, even when they batted together they were trying to better the other by getting to a half century first or other things like that.
At their peaks, Waqar was probably a yard faster than Wasim. Also Waqar was more of a hit-the-deck sort of pace bowler while Wasim was a proper swing bowler. Waqar, because of his sheer raw pace, was very difficult to pick. He can be proud of the fact that he broke a lot of stumps during his playing days. He was street smart too which meant that on a lot of occasions the batsman was outsmarted. All these faucets together made Waqar a very difficult bowler to face when at his best but like all express pace bowlers, he had the tendency to be slightly erratic at times.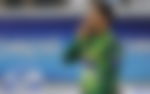 They nicknamed him 'The Magician' so clearly he's got to have done something marvelous to have earned that. Ajmal is among the few cricketers who we call late bloomers. His international career started at 30, an age most bowlers would have give up the dream of earning a national call. He started with limited overs cricket but soon made his way to the test side as well. He is one of those rare spinners who bowl at the death, except for the one instance where Michael Hussey took him apart, he has been fairly successful.
His variety is what allows him to be a good death bowler. He has a well disguised doosra, a quicker arm ball, and the loopy top spinner. Also he mixes it up very well and is thus able to keep the batsman guessing even when he is in the smash-and-bang mode. There's been debate over his action not being a legitimate one and the ICC has since asked him to undergo rectification as well.
He was on break from cricket for close to a year where many including Ajmal himself speculated if he should retire, now that his action has been declared illegal. But earlier this year Ajmal made a comeback to international cricket with a rectified action. It didn't allow him the variety that he had earlier, thus diminishing his penetration as a bowler tremendously. Here's hoping this isn't the end for him but Cricket can be cruel at times especially to its most prodigious sons.
He's only been around for 4-5 years now but the fact that he makes this list speaks volumes of his prowess. He burst onto the scene as one of those umpteen mystery spinners that were doing the rounds then. Playing for T&T he shone in the 2011 edition of the now defunct CLT20. IPL success soon followed as he was picked by KKR for a handsome sum and has since been a vital cog in their attack.
He has been instrumental in them winning two titles in the past 4 years. In between all this he was also drafted in the WI squads for ODIs and T20s. Last year he did the unthinkable when he bowled a maiden in the super over while playing in the Caribbean Premier league. Could you believe it? A maiden when batsmen are in full gear, when they are already in the mindset to hit every ball for six! That is the talent that this man possesses. For a spin bowler he has it all, he has the off-spinner, the carom ball, the flipper, the over-spinner and what not.
Also he cannot be categorized as a proper off-spinner or a proper leg-spinner; he possesses skills of both arts. Along with Ajmal, he is one of the few spinners who bowl at the death and that too successfully. He was also among those bowlers who the ICC asked to take corrective measures about his action during the entire chucking breakdown last year.
Although in his case they only had a problem with his quicker delivery where they said he bent his arm more than the required 15 degrees. He did make a strong comeback earlier this year with a slightly changed action but he might struggle when his mystery runs out. A mystery spinner's job is to keep reinventing himself. Let's see what he does next!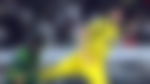 He's quite early in his career at the moment and might not have that many performances to justify his inclusion in this list but those are figures that are bound to improve by the time he hangs up his boots. He is only being recognized now after his exploits in the so-called big tournaments like IPL and more importantly the Cricket World Cup but he has been this impressive for the past couple of years now.
He first burst onto the scene in 2009 as a young, raw fast bowler bowling on the Vishakhapatnam dust bowl with a ferocious in-swinger. His debut match was the same as Shikhar Dhawan's. Over the years he has added an impressive out-swinger, a deadly Yorker and an intimidating bouncer to his arsenal. His bowling is also a lot about angles and geometry and he uses it to good effect to trouble the batsmen.
Not a lot of bowlers use the crease as well as he does going from wide of the crease sometimes and sometimes bowling from very close to the stumps. With him around Australia can hope to defend its score even its someway short of 300. He is the worthy successor to the legacy left behind by the likes of Brett Lee and Jeff Thompson. Fast, fiery and fearsome!
Before Dwayne Bravo played for Chennai Super Kings he was an entirely different bowler. He wasn't even a proper all-rounder. He was always a batsman who could bowl the occasional few overs for his captain. But under the guidance of the coaching staff at CSK, he developed himself into someone who was impossible for the batsman to hit away during the final overs if the batsman wasn't clever and skilled.
The rookies couldn't even get bat to ball against him. In his early days Bravo had a bit of pace but his bowling was mostly flat and lacked penetration but he worked on his skills and his hard work is for all to see. That he is an entertainer only makes you want to see him on the field more and more. His customary dance after taking a wicket is just delightful and takes away a bit of tension from the surroundings if the situation is getting intense.
He was the highest wicket taker in the current season of the IPL and one season before that. The important thing about that is that 80% of his wickets came bowling in the last 4 overs of the innings. He is so important to WI set-up that the experts had apprehensions about the challenge that WI would present when he wasn't picked in their squad for the World Cup. The Dwayne Bravo we see today has come a long way away from his former self.
ADVERTISEMENT
Article continues below this ad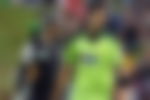 Who were you supporting during the 2009 World T20 clash between Pakistan and New Zealand? If you are a Kiwi fan you've probably stopped reading. That was one match where Gul decimated the Kiwi lineup. Pakistan was defending a low total around 130 and Gul took a 6-for to wrap up the Kiwi challenge, leaving them some 30 runs short of their target. That's not a small victory by T20 standards. Gul got prodigious reverse swing as early as the 13 over.
ADVERTISEMENT
Article continues below this ad
He had only bowled one over in the first 10 overs. That in itself states his credentials as a death bowler. He was so good with the reverse swing that some Kiwi batsmen even accused him of ball tampering (but nothing was ever found against him). That has pretty much been the Pakistan team culture ever since Gul took the role of the spearhead of their attack. Such was his impact that even today Pakistan play with the same strategy. They aim to bat first so as to allow their bowlers to defend a target rather than chasing a score themselves.
That is due to the strength of their bowling attack. And Pakistan has Gul to thank as a lot of bowlers that are in the team currently and doing well are the ones who have been groomed under Gul. He has been missing from action for a while now due to a string of injuries and loss of form but I'm sure he will bounce back being the cricketer that he is!