Top 10 EPL upsets of the 2015-16 season
Many will agree that this season has been a roller coaster of sorts to say the least with the underdogs outclassing the so called 'giants' and showing the total unpredictability of the game and the league, more importantly. As the league is halfway through, we take a look at the top 10 upsets in the EPL which will only prove how volatile and competitive the league actually is.
10. West Brom vs. Arsenal (2-1):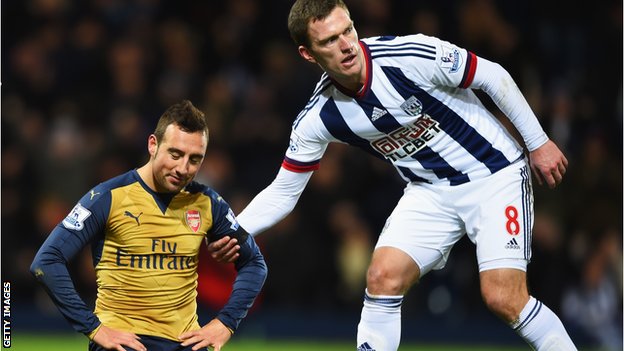 West Bromwich Albion ended Arsenal's six-match unbeaten run with a 2-1 win over at The Hawthorns after James Morrisons' 35th minute goal and Mikel Arteta's disappointing own goal was enough for the Gunners to lose the encounter.