Top 10 French Open Upsets Of All Time
Published 05/22/2016, 4:24 PM EDT
By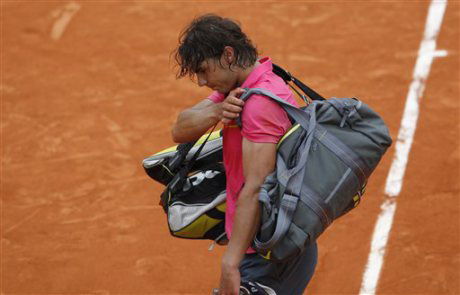 With the commencement of RG'16 EssentiallySports  counts down the ten most stunning Roland Garros results of all time. Some occurred early in the tournament, some late, but all were surprises.
ADVERTISEMENT
Article continues below this ad
#10 1996: Agassi upset by Woodruff
ADVERTISEMENT
Article continues below this ad
For the second time in three years, Agassi was dumped in the second round. This time the bald one was so devastated by the 4-6, 6-4, 6-7 (7-9), 6-3, 6-2 coup performed by Chris Woodruff of Knoxville, Tenn., that he literally ran away from Paris.
By his own admission, Woodruff simply "hung in there" and let Agassi self-destruct. Woodruff broke Agassi at love for a 3-2 lead, and when he broke him again in the seventh game, as Agassi spewed a pair of careless double faults, the upset was inevitable.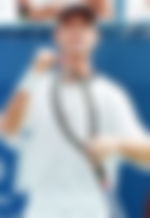 Agassi was so was distraught after the five-set loss that he skipped the mandatory post-match press conference, resulting in a $2,000 fine. He would meet Woodruff just one more time—1999 third-round at the French Open as well—and avenge the loss with a straight sets win.
#9 2004: Garbin ousts Henin
Top seed Justine Henin-Hardenne slumped to a shock defeat in the second round of the French Open in Paris in 2004.
The Belgian lost 7-5 6-4 to Italian world number 86 Tathiana Garbin. The world number one came into the tournament having not played for six weeks because of a virus and her lack of form and fitness told.
Henin-Hardenne became the first top seed to lose before the third round in the 79-year history of the women's singles at Roland Garros.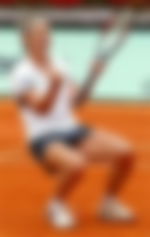 After the match, Henin admitted she had returned from illness too soon.
"It was probably too soon to come back but I had to return one day. I have no regrets over my decision – I just need more time to get back to 100%. I have come back in the past and I will do it again." she said after the match.
#8  1997: Majoli dispatches Hingis in final
Going into the French Open women's final in 1997, 16-year-old Martina Hingis (left) hadn't lost a single match all year. That changed when 19-year-old Iva Majoli, the No. 9 seed, upset No. 1 Hingis by a 6-4, 6-2 score to become the lowest seeded Grand Slam women's champion of the Open era.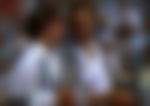 The 19-year-old Majoli (pronounced may-OH-lee), the first Grand Slam champion from Croatia and the lowest-seeded woman to win a Grand Slam in the Open era, simply pounded Hingis into unconditional surrender on the center court. In the process, she ended the teen-ager's 37-match undefeated streak on the 1997 tour.
"I was just feeling in control the whole time," said Majoli, who had never reached a Grand Slam final. "Before the match, I felt like this was it; this could be the one."
#7 1989: Sanchez Vicario gets the better of Graf
During 1989, her third year on tour, Sanchez Vicario claimed her first Grand Slam Title by winning the French open in an upset over Graf, 7-6 (8-6), 3-6, 7-5. She became the first Spanish woman to win at Roland Garros.
Her defeat of seemingly unbeatable Graf, who came to the French Open having won the last five consecutive Grand Slam Titles and 117 of her last 121 matches, brought Sanchez Vicario, seeded seventh, to the fore-front of the tennis world.

#6  1995: Sampras ousted early by Schaller
The player who was virtually unstoppable for much of 1994 ended a miserable clay-court season by losing in the first round of the French Open, his earliest Grand Slam exit in five years.
Sampras, the No. 2 seed, was ousted by Austrian clay-court specialist Gilbert Schaller, 7-6 (7-3), 4-6, 6-7 (7-4), 6-2, 6-4 – the fourth time this spring he has failed to get past his opening match.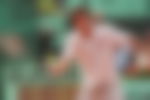 The Austrian, ranked No. 24, had won only one match in seven previous Grand Slams. But he had established himself this year by winning a clay-court event in Casablanca and reaching at least the quarterfinals of five other tournaments. "I felt like I had a chance," Schaller said. "I knew that he is not very confident at the moment."

#5  2010: Soderling snaps Federer's streak
There would be a Grand Slam semifinal without Roger Federer for the first time in six years. Yes, that's how huge this upset was.
French Open upset specialist Robin Soderling struck gold, rallying past defending champion Federer in a rainy quarterfinal, 3-6, 6-3, 7-5, 6-4. That ended Federer's record streak of reaching the semifinals in 23 consecutive major events.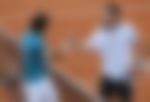 Federer had beaten Soderling in the previous year's final. Prior to this encounter, Federer was 12-0 against the big-swinging Swede, winning 28 of their 30 sets.
#4 1997: Kuerten captures title
Gustavo Kuerten lost in the first round of the French Open in 1996 and was ranked No. 66 in the world when he entered the 1997 field. But by topping such notable opponents as former champions No. 5 Thomas Muster (1995), No. 3 Yevgeny Kafelnikov (1996) and No. 16 Sergi Bruguera (1993, 1994) along the way, Kuerten became the third-lowest-seeded Grand Slam champion in the Open era.
#3 1994: Navratilova one and done at Oremans' hands
Martina Navratilova may have been 37 years old and less than a year away from retiring, but it was still a shock when she lost in the first round of the 1994 French Open. Her 6-4, 6-4 loss to Miriam Oremans marked the earliest Grand Slam exit for the 18-time major champion since the 1976 U.S. Open.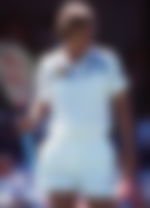 Post the match, she launched her most vehement stroke of the afternoon. The angry veteran took a final baleful look at the high-tech widebody racquet that failed her so miserably, and then rendered it a pretzel by smashing it into her hardwood chair.
#2 1989: Chang captures championship
17-year-old Michael Chang stunned the tennis world, becoming the youngest ever winner of a Grand Slam men's singles event and acted as a laxative to the blockage of American champions.
Along the path to this title, Chang would be involved in one of the most memorable matches in French Open history. His fourth round victory over Ivan Lendl was a triumph of will and mind over body. Chang dug into every inch of his soul and streetwise fighting qualities to achieve a remarkable win.
Read our entire article here: Michael Chang and The 1989 French Open
#1 2009: Nadal shocked by Soderling
The two resided at the opposite end of the Roland Garros success scale: Nadal had never lost a match in Paris, while Soderling had failed to survive the second round in four of his five prior appearances. The mere suggestion that Soderling, a flat-ball hitter who had flat-lined in majors—he failed to survive the third round in 21 prior career Grand Slam appearances—would even threaten Nadal sounded as absurd as attempting to play leap frog over the Eiffel Tower.
Soderling defeated the four-time defending champ in four sets. Soderling kept on going, kept on swinging, and he provided shocks by going two sets to one up, and then finishing off his 6-2, 6-7, 6-4, 7-6 victory, which he celebrated by flinging his racket high into the crowd.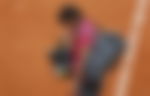 ADVERTISEMENT
Article continues below this ad
This was not just Nadal's first defeat in 32 matches at Roland Garros; it was also the first time he had lost a clay-court match that was played as a best-of-five-set contest, having won the previous 48.
It should be noted that Nadal went on to miss the following Wimbledon with knee soreness, though he would never blame injury for the performance. Five straight titles later leaves Soderling's win as Nadal's only blemish on a jaw-dropping 66–1 mark all-time at the French.
ADVERTISEMENT
Article continues below this ad