Top 10 full-backs in the Premier League
Published 08/28/2015, 5:28 PM EDT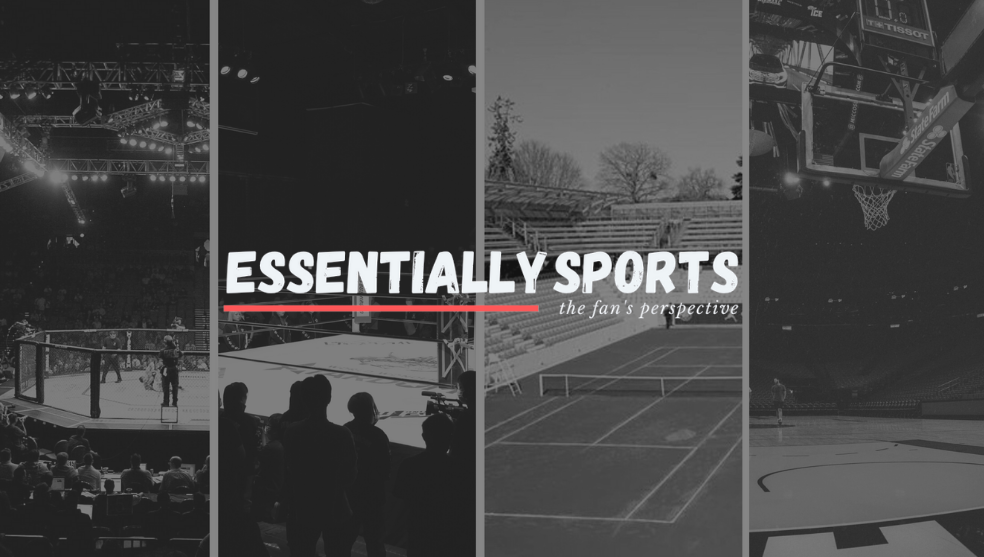 ---
---
In modern-day football, the position of a fullback has changed more drastically than any other position. Gone are the days when a fullback was judged solely on his defensive abilities. Players like Sergio Ramos (2010 World Cup), Dani Alves, Philipp Lahm and Marcelo are among the few players who have proved to be an equally attacking threat too.
ADVERTISEMENT
Article continues below this ad
Here is a list of the Top 10 Premier League fullbacks in our opinion.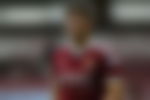 ADVERTISEMENT
Article continues below this ad
What Aaron Cresswell has achieved in only one season in the Premier League is commendable. The 25-year-old left back had a wonderful season, and was involved in almost all of the club's important wins. Signed from a Championship club, Cresswell settled into the Premier League quite instantly. Astonishingly, he played all the 38 league & 4 FA Cup games for the Hammers. He proved that he is not just another overrated Englishman. Having a great command over the ball from set-pieces, he was a decent corner & free-kick taker for the side as well.
At the end of the season, Cresswell was awarded the player of the year for West Ham, a feat rarely achieved by full-backs. He had achieved the same feat with previous club Ipswich Town in his last season with them.
With all the great performances, he is definitely climbing up the pecking order, and if he continues in this fashion, it shouldn't be long before an England call comes his way.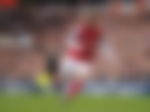 It's not often you see a Spanish full-back being successful in an English league. After all, the physicality of the Premier League is too much to handle for the lean & thin Spaniards, right? But Nacho Monreal has proved everyone wrong. Signed from Malaga, the left-back, after having a difficult start to his Arsenal career, has now become a fan favourite and a regular starter under Arsene Wenger.
Having already appeared 63 times for Arsenal, the Spaniard has been a major asset for the Gunners. Like all Spaniards, his short passing is immaculate and he has a very strong hold over the ball. Having decent pace and a good vision to intercept passes, he has been pivotal in balancing the attacking style of Arsenal, which can make their defence quite vulnerable
Even though he needs to work on his crossing, Monreal is placed a high eighth in this list of top 10 fullbacks.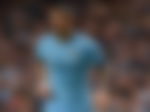 While football fans and the media go gaga over Messi & Ronaldo, there is a breed of players who quietly do their job – and that too with efficiency. However, they are often unnoticed. They train hard and do exactly what their manager tells them to do. Aleksandar Kolarov fits right into this breed of players.
The Serb, in his five years at Manchester City, has quietly won two Premier League titles, and has made 108 appearances in the process. Known for his overlapping runs, ferocious left-foot and superb work rate, the left-back was a regular for the Citizens, until the arrival of Gael Clichy from Arsenal in the summer of 2012. But again proving his professionalism, he did not crib about being dropped to the bench. In fact, he worked hard and regained his spot.
In footballing terms, Kolarov has proven to be the perfect left-back. Strong on the ball with great vision and with a great crossing ability, he has proved his mettle in one of the toughest leagues in the world.
Seamus Coleman is another fullback who is constantly climbing up the pecking order. The Irish made his debut for Everton – in an away match at Benfica – where he was played out of position. Facing a rampant Angel di Maria, he learnt a harsh lesson as Everton lost 5-0.
Soon after, having been loaned out to Blackpool, he played a major role in helping the club to promotion. What followed is a great story for any young fullback. When all eyes were on Leighton Baines, Coleman was slowly but surely improving his game.
His attacking abilities were never a problem. Possessing a great pace, nice touch, and more than decent dribbling ability, he was always a threat with his overlapping runs. His chance creation and passing accuracy have also been quite impressive. The major problem for him were his defensive duties. But the 26-year-old has now become a competitive defender as well. Improving his positioning, stamina and tackling ability, he is now a much better defender. His knack for scoring and providing assists has also added to the value he already brings to the team. His poor aerial ability has been a concern though.
Coleman has certainly made himself into one of the best fullbacks in the league. His inclusion in PFA Team of the Year has proven that his hard work isn't going unnoticed. And still only 26, it won't be long before he climbs even higher in this list.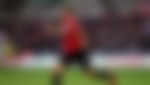 Luke Shaw played an integral part in the meteoric rise of the Southampton team from Championship football to Europa League. Making his debut at a young age of 16, Shaw has all the ingredients of a top fullback.
Frantic pace and a splendid technical ability, Luke Shaw has been frustrating for the opponents. Be it attack or defence, the Englishman has been brilliant in both parts of the pitch. His dribbling ability is almost as good as wingers. With both short passes as well as a good cross in his armoury, Shaw could be one of the best in his position. He was sometimes compared to another former Saints left back – Gareth Bale.
Now at United, and still 20, his rise has been exceptional and deservedly so. Although, injuries could be a major concern for the left-back, which he has experienced after having an injury-plagued season at Old Trafford. Strangely though, with all the attacking, Shaw hasn't been able to manage a goal in a competitive match throughout his career.
But if he stays fit, there is no doubt that he will soon be a regular United and England fullback for years to come.
Now on to the other former Southampton fullback from the same era – Nathaniel Clyne. Clyne has had a similar career to Luke Shaw. Staring his career with Crystal Palace, he spent 4 years at the club, being was arguably the club's best player, even at that young age.
Turning down various clubs and finally signing for Southampton, the right-back impressed with the Saints straight away. Making 94 appearances for the Saints, Clyne quickly established himself as a top fullback.
The 24-year-old was the second best tackler in the Premier League last season after Matic. Not only is he a great defender, his attacking skills are equally polished. Impeccable pace and a strong right foot have made him a menace for defences to handle.
Declining the likes of Manchester United, Clyne decided to join Liverpool and he will definitely be a regular starter there. However, the pressure will be on him to perform and live up to the hype surrounding him. If he does that successfully, along with Shaw, he could be amongst the top fullbacks for England.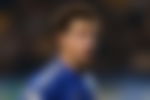 Fourth on the list is the newly transformed left-back from Chelsea. After being a right-back all his career, Azpilicueta started playing as a regular left-back under Jose Mourinho at Chelsea. The transformation proved to be a master stoke as the Spaniard played much better. His dribbling ability and decent finishing have allowed him to cut inside the defenders & give the killer pass, or go for goal.
But the major asset for his team is his defensive ability. He hardly ever puts a foot wrong and is an immaculate one-on-one defender.
Now 26, the Chelsea man is at the peak of his career and is making the most of it.
Leighton Baines, without a doubt, will be an asset to any team he plays for. So far, Wigan and Everton have had the pleasure of having him in the team. Not only a top notch defender with amazing tackling ability, Baines has also been a wonderful dead-ball specialist for his team. Not only this, the English international also has a midfielder-like vision (a position where he used to play) and often tops the charts in terms of chance creation. Naturally a terrific crosser of the ball, Baines has a knack of delivering pin-point crosses for the strikers.
A leader of men, Baines deservedly replaced Ashley Cole for England and looks like, assuming he's fit, he'll hold the position for a couple more years.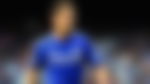 Branislav Ivanovic can be described as a warrior on the pitch. Never backing down from a challenge, or any aerial threat, the 31-year-old has been fantastic for Chelsea for quite a while now.
Like many other Serbs, the defender possesses a strong hunger to win and always digs deep to get his side out of trouble.
In more recent times, Ivanovic has developed an attacking side to his game as well – and has been very successful in that. His overlapping runs allow him to 'pin back' opposing wingers into their own half, taking them out of position and turning their focus on defending rather than attacking.
ADVERTISEMENT
Article continues below this ad
Now a goal scorer too, Ivanovic is still going strong & surely has at least two more seasons in him.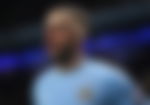 It's easy not to like a player like Zabaleta. Not very handsome, not possessing fancy skills, it is quite often that a player like him is targeted more than others after a poor performance. But that's the the thing with the Argentine, he hardly produces one.
ADVERTISEMENT
Article continues below this ad
Consistency personified, Zabaleta has been an integral part in the recent success achieved by City. A world-class defender, the right back has proven to be a wall to pass through. What he lacks in pace, he makes it up with his hard work. Also a fighter, though he scores very rarely, very few people remember that he actually drew first blood for City in their famous 3-2 victory in the final game of the season to clinch the title.
It is not easy to win player of the year in a team consisting of Sergio Aguero, Yaya Toure and David Silva. But Zabaleta did that – when he was voted the player of the season in 2012–13.