The Top 10 Goalkeepers in the World
Published 09/08/2015, 2:51 PM EDT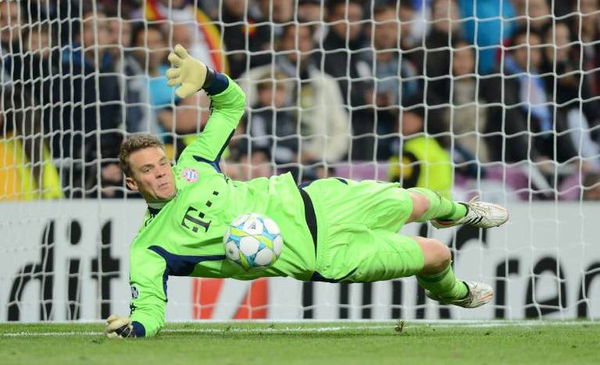 A Goalkeeper is often one of the most under-appreciated players on the pitch. While the strikers who bang in those goals from game to game are hailed as heroes, the goalkeepers who help their teams maintain the status quo in a match are ruthlessly derided for their mistakes. Nevertheless, a good goalkeeper is one of the most crucial cogs in a match winning team. We take a look at some of the best goalkeepers to grace the stage today:
ADVERTISEMENT
Article continues below this ad
10. Marc Andre-Ter Stegen  (FC Barcelona and Germany)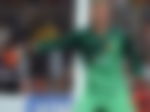 ADVERTISEMENT
Article continues below this ad
The highly rated 22-year old Marc Andre Ter-Stegen moved to Barcelona in the summer of 2014 from Borussia Monchengladbach, after impressing with the German club, making 108 appearances over 4 years. Bought with the idea of making him Victor Valdes' long time replacement, Ter Stegen has so far played a supporting role to the more experienced Claudio Bravo. He won the treble in his first season in Spain, playing in Barcelona's wins in the Copa del Rey and UEFA Champions League matches. Ter Stegen has represented Germany at several youth levels and made his senior international debut in 2012.
9. Samir Handanovic (Inter Milan and Slovenia)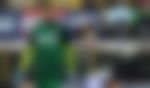 Slovenian Samir Handanovic has made a name for himself over the years in Italy's Serie A, perhaps the best keeper there after the legendary Gigi Buffon. A penalty-specialist, during the course of the 2010–11 Serie A season, he saved a total of six penalty kicks, equalling an all-time league record set in the 1948–49 season. Signed by Udinese in 2004, Handanovic played for the northern Italian club for 8 years before he was signed by rivals Inter Milan, where the 30 year old currently plies his trade.
8. Claudio Bravo (FC Barcelona and Chile)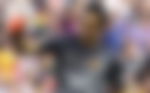 Claudio Bravo started with Chilean club Colo Colo before moving on to Spanish club Real Sociedad, where he spent 8 years making 237 appearances. An impressive World Cup 2014 helped him secure a move to giants FC Barcelona in 2014 where he has since been top choice goalkeeper. Bravo has also shone for Chile, where he is the most capped player of all time. Most recently, he captained the side to victory at the 2015 Copa América.7. David De Gea (Manchester United and Spain)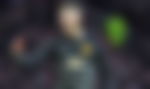 David De Gea moved to Man United from Atletico Madrid three years ago, and since then he has grown from strength to strength. His recent sordid transfer saga aside, De Gea has had perhaps the season of his life last season. The best player for a Manchester United side in shambles, he single handedly saved his team from the blushes last season on many occasions. No wonder they were so desperate to keep the 24 year old this year! He's also worked himself into reckoning into the Spanish set up, where he is seen as the heir to Iker Casillas. His agility, despite his height, is what makes him one of the best at the job.
6. Joe Hart (Manchester City and England)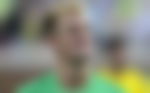 Joe Hart has been the undisputed English no 1 for a long time now. Starting out at hometown Shrewsbury, the 28 year old has been part of Manchester City since before their Arabian revolution and has helped the team to two Premier League titles. With over 100 Premier League clean sheets, Hart holds the record for the most Premier League Golden Glove awards, having won the award four times in the last five years.
5. Petr Cech (Arsenal and Czech Republic)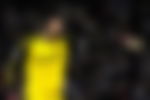 Chelsea legend Petr Cech, now playing for London rivals Arsenal, has to be one of the most respected goalkeepers in the world today. With Chelsea, Cech won four Premier League titles, four FA Cups, three Football League Cups, one UEFA Europa League and one UEFA Champions League. He holds a number of goalkeeping records, including the Premier League record for fewest appearances required to reach 100 clean sheets, having done so in 180 league appearances. Coming back from a life-threatening head injury in 2006, Cech has a never say die attitude that many believe may propel Arsenal to their first title since 2003-04.
4. Thibaut Courtois (Chelsea and Belgium)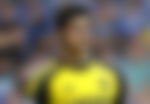 Young Belgian Thibaut Courtois has already achieved much in his fledgling career. After making his first team debut for Racing Genk as a 16 year old, Courtois was snapped by Premier League giants Chelsea as a long term replacement for Petr Cech. Subsequently loaned out to Spanish side Atletico Madrid, Courtois established himself as one of the game's best young keepers with his fine performances, winning the 2012–13 and 2013–14 Ricardo Zamora Trophies for La Liga's best goalkeeper, even appearing in the Champions League final despite being only 21 years old. He was subsequently called back to Chelsea where he replaced Cech as the team's first choice keeper and helped them to a Premier League- League Cup double in 2014-15.3. Gianluigi Buffon (Juventus and Italy)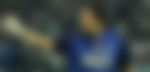 Gigi Buffon has been Italy's numero uno for almost 2 decades now, and is the most capped player in the history of the Italian national team with 150 caps. Buffon began his career with Parma, and became the most expensive goalkeeper in history, following his transfer to Juventus in 2001. With the Old Lady he has produced some of his finest performances, holding the record for the most clean sheets in Serie A. He has been named the IFFHS World's Best Goalkeeper four times (second only to Iker Casillas, with five awards), and was the winner of the 2006 Yashin Award following Italy's World Cup victory. A leader on the pitch, Buffon is terrific at organizing his defenders, thus indirectly responsible for Italy's strong defensive performances in recent times.2. Iker Casillas
ADVERTISEMENT
Article continues below this ad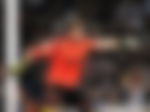 Iker Casillas will go down in history as the greatest Spanish goalkeeper to have graced the game. A Real Madrid product through and through, Casillas helped Les Meringues to heaps and heaps of titles during his 16 years at the club, including three Champions League titles. He also led the Spanish national team during its golden era, winning the 2010 World Cup and the 2008 and 2012 European Championships. He has won the IFFHS World's Best Goalkeeper Award for a record five consecutive years. As of 2011 Casillas is part of a very select group of players who have won all major club and national championship titles. After falling out of favour with the Real Madrid hierarchy, Casillas opted to join Portuguese giants Porto where he is currently plying his trade.
1. Manuel Neuer
ADVERTISEMENT
Article continues below this ad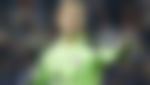 While Buffon and Casillas are likely to be ranked above him if one considers their all-time performances, there is no disputing that currently, there is no one better than Manuel Neuer. Neuer is German precision personified: his quick reflexes, excellent shot-stopping abilities, command of his area and accurate distribution of the ball are unmatched by any other. The "sweeper keeper" started out at hometown club Schalke 04 before his fine performances caught the eye of Bayern Munich, who had been searching for a star keeper ever since the great Oliver Kahn retired. With Bayern, Neuer has won every trophy possible, including the Champions League in 2013. Neuer also won the 2014 FIFA World Cup with Germany as well as the Lev Yashin award, with some going on to say that the 29 year old is comparable to the legendary Soviet shot stopper.