Top 10 Iconic Wimbledon moments
Published 06/19/2016, 1:34 AM EDT

Follow Us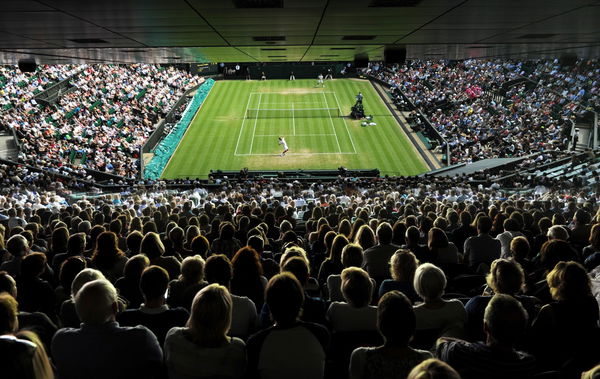 As the oldest major tennis championship, Wimbledon can boast a heritage and tradition second to none. This year there are some great names vying for the men and women's champions title, so it's set to be another great year of unforgettable events.
America's Favorite Video Today
After years of action at the All England club in south-west London, there are many memorable moments to choose from, and we have selected its top 10.
#10 Installation of Roof at Wimbledon's Centre Court in 2009
ADVERTISEMENT
Article continues below this ad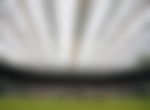 Never before had the crowd at Wimbledon prayed for rain, but that changed in 2009 as a new multi-million dollar roof was installed at the Centre Court.
The British weather, never one to play along, remained sunny for the opening week of Wimbledon but when rain finally arrived, Amelie Mauresmo served to Dinara Safina in the first ever tournament point at the dusk of  June 29, 2009 with the roof closed.
#9 Martina Navratilova sets the record straight
Only once in her stellar career did Martina Navratilova consciously set out to break a record, and that was in 1990, when the opportunity of beating Helen Wills's all-time mark of winning eight Wimbledon finals presented itself. Navratilova was a woman on a mission that summer – and it showed.
In her seven singles matches at Wimbledon that year, culminating with the final against Zina Garrison, Navratilova did not come close to conceding a set, with her opponents claiming just 29 games in 14 quick-fire sets of tennis. Martina, then 33, may have been leaving us with something special to remember her by. It was her crowning moment — and she was never to win a Grand Slam again.
#8 The Borg v McEnroe tiebreaker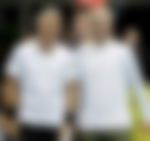 For some, it will always be The War of 18-16. Others simply call it The Tie-Break. For Bjorn Borg, who lost the fourth-set tie-break of the 1980 Wimbledon final to John McEnroe, going on to win the fifth set "was the most beautiful moment of my life". He paused and thought about that for a second or two. "Actually, the most beautiful except," Borg said, "when my wife gave birth to the kids, but there's not much in it, it's close." The pleasure he took from winning the fifth set was magnified by having experienced such shock and disappointment as he walked to his chair after the breaker.
Even before they got to that 34-point tie-break, it was already an occasion loaded with significance as Borg was trying to win a fifth successive title at the All England Club.
#7 John McEnroe's infamous outburst
"You can not be serious," McEnroe spat at an umpire during the 1981 Championships, and never have words spoken in anger to an umpire ever resonated like those have.
As McEnroe once observed of his angst and rebellion in south-west London: "To me, manners meant sleeping linesmen at Wimbledon, and bowing and curtsying to rich people with hereditary titles who didn't pay any taxes."
McEnroe often felt more tense at the start of a Wimbledon fortnight than he did later in the tournament, as it took a match or two to work some of the nerves from his system — but never would he be so livid with an umpire as he was in 1981, when he played Tom Gullikson in the opening round.
After what he believed to be a bad line-call, McEnroe swiped a racket on the grass, and was warned by the umpire. A little later, after a serve was called out, he screamed those five words at James. Soon afterwards McEnroe went further when he informed the umpire, "you are the absolute pits of the world", but the official thought that the American had called him "the —- of the world". "I am going to award a point against you," James told McEnroe, "because you are rude."
#6 John Isner–Nicolas Mahut match at the Wimbledon 2010
The Isner–Mahut match at the 2010 Wimbledon Championships is the longest match in tennis history, measured both by time and number of games. In the Men's Singles tournament first round, the American 23rd seed John Isner defeated the French qualifier Nicolas Mahut after 11 hours, 5 minutes of play over three days, with a final score of 6–4, 3–6, 6–7 (7–9), 7–6 (7–3), 70–68 for a total of 183 games.
#5 Arthur Ashe upsets Jimmy Connors in Wimbledon final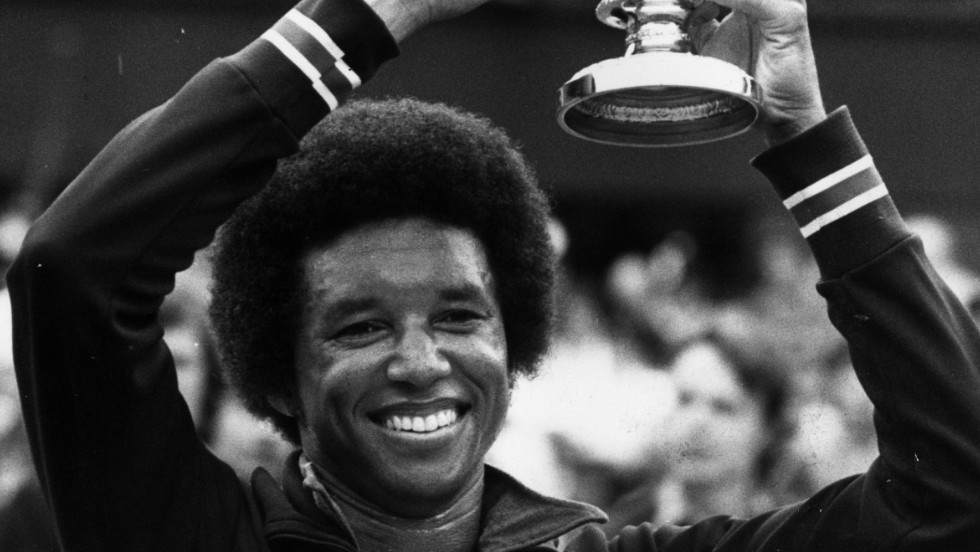 Of all the Wimbledon men's finals in the Open era, Ashe's victory over Jimmy Connors in 1975 remains perhaps not just the most historic but the most unlikely, too – the day when a supposedly over-the-hill champ, a week shy of his 32nd birthday, turned his sport into a form of athletic chess to befuddle a man who Wimbledon had come to feel might just be unbeatable. It was the day SW19 believed beauty and brains could down a beast.
The underdog's 6-1 6-1 5-7 6-4 win was also seen as a victory for Ashe's patriotism over Connors' pursuit of wealth, while on a political level it was viewed as a triumph for those seeking to build a unified structure that could benefit everyone in the new world of professional tennis over an individual who relished standing alone from the rest.
All of that was without the obvious matter of race. Ashe, the first black player ever to represent the United States in the Davis Cup, remains to this day the only black man to have won Wimbledon.
#4 From wild card to win – Goran Ivanisevic 2001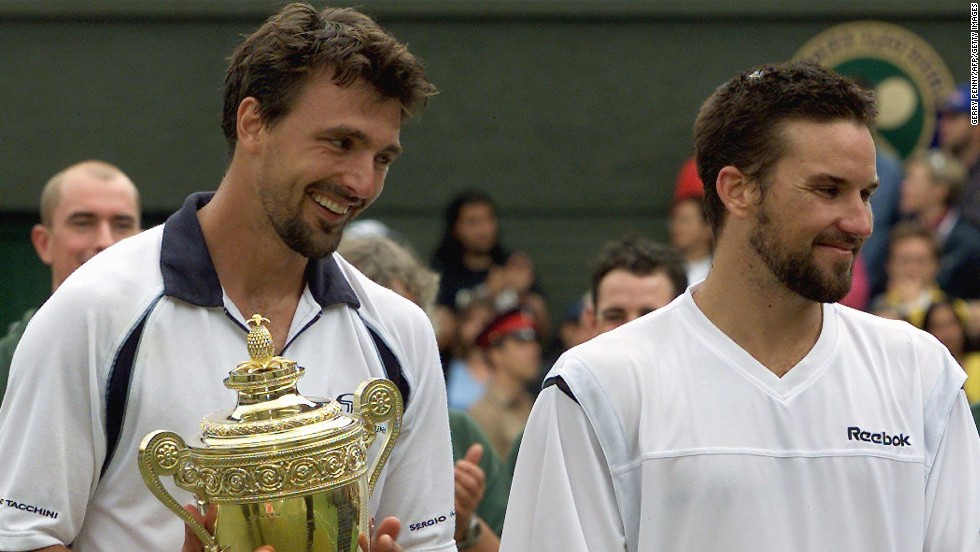 He was 30 years old. Once ranked second in the world, he had three Wimbledon finals under his belt, all lost. After the last one, against Pete Sampras, he refused to talk to anyone for six months. He had 21 trophies to show for in his impressive career, but no Grand Slam title to highlight his achievements and to fulfil his life-long dream.
His ranking of 125 wasn't even high enough to land direct entry into the tournament. Wimbledon gave Ivanisevic a wildcard, however, and he proceeded to work his way through the draw with a little help from Wimbledon's rain gods.
In 2001, after rain had washed out the scheduled final, the Wild-card entrant played the final the subsequent day. In front of the most vociferous crowd Wimbledon had ever seen, Goran Ivanisevic triumphed over Pat Rafter in a five-set classic after three previous Championship match defeats.
#3 Nadal v Federer, 2008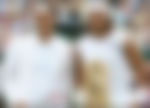 There is exaggeration in the aftermath of every Wimbledon final, but when John McEnroe immediately described this as the greatest match he had ever seen — at the All England Club or anywhere else in tennis — it was a perfectly reasonable judgement, and one that still stands now. Few disagreed with McEnroe. Such was the sustained brilliance from the pair, on the day that Federer was attempting to become the first man in the modern era to win a sixth successive title, and when Nadal was hoping to win the coveted trophy for the first time.
It had appeared at one stage as if Nadal was going to win the final in straight sets, but then Federer came back into it, and the Spaniard had to gather himself in the decider. In the fourth-set tie-break, Nadal had held two championship points.
But Federer saved them both, on the second hitting a backhand pass down the line to deny Nadal. Many players would have turned in on themselves after such a disappointment, but Nadal steadied his nerve for a 6-4, 6-4, 6-7, 6-7, 9-7 victory that was twice interrupted by rain. So Nadal became the first man since Bjorn Borg, in 1980, to do the French Open and Wimbledon double in the same summer, as well as the first Spaniard to win at the All England Club since Manuel Santana in 1966.
#2 Boris who? – 1985
In 1985, 17-year-old Boris Becker, a virtual unknown, exploded onto the scene at Wimbledon, where his powerful serve, endless energy and charisma soon made him a star. By defeating Kevin Curren in the final, Becker became the youngest male Grand Slam singles champion (17 years, 7 months).
Few people had heard of Boris Becker before the 1985 tournament, but the 17-year-old German wrote his name into Wimbledon folklore by becoming the first unseeded player to win the men's singles title.  Becker's acrobatic style thrilled those watching, and his South African opponent Kevin Curren had no answer.
#1 Andy Murray's win after 77 year wait
ADVERTISEMENT
Article continues below this ad
Andy Murray won his first Wimbledon title and ended Britain's 77-year wait for a men's champion with a straight-sets victory over world number one Novak Djokovic.
The Scot, then 26, converted his fourth championship point in a dramatic final game to win 6-4 7-5 6-4 and claim his second major title. In an electrifying atmosphere,  Murray was willed on by the majority of the 15,000 spectators on Centre Court, thousands watching on the nearby big screen and millions more around the country.
ADVERTISEMENT
Article continues below this ad
After a gruelling three hours 10 minutes in searing temperatures, Murray had finally followed in the footsteps of Fred Perry's 1936 win at the All England Club.
Perry used to leap over the net in celebration, but Britain's new champion roared in delight before sinking to his knees on the turf.
Providing feedback will help us make your experience better.
Enjoyed Your Read? Let us know how likely you are to recommend EssentiallySports to your friends!