Top 10 knocks by Non-Asian Batsmen in the Subcontinent
Published 10/24/2015, 1:30 AM EDT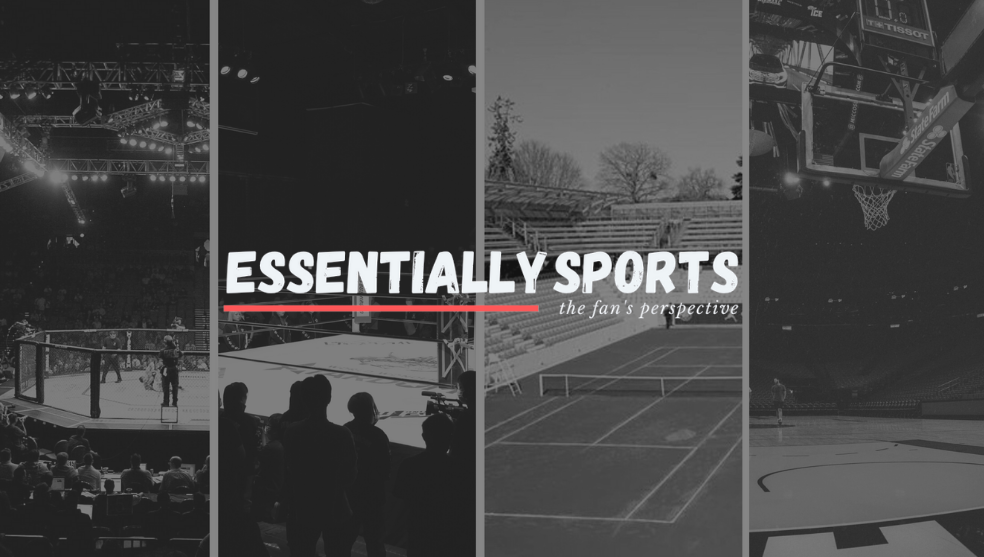 ---
---
Test cricket is not at all a child's play and it requires enormous grit, passion and vigor to overcome the various obstacles and put up a fight especially when one is exposed to alien conditions. Asian batsmen often pry about the home advantage to their overseas counterparts but these overseas players also have their fair share of woes and problems while they're exposed to the slow, dry and monotonous nature of Asian wickets. They are rather stereotyped as poor players of spin and often are uncomfortable against it as well as reverse swing bowling on some occasions. However, if one has a solid technique and a firm resolve to apply themselves on the crease then conditions hardly matter. Here's a list of Non- Asian batsmen who have shown their mettle even on the Asian soil.
ADVERTISEMENT
Article continues below this ad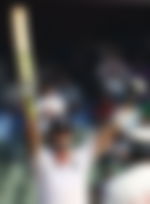 Kevin Pietersen, who is well known for his charismatic style of batting, showed why he cannot be taken lightly at any cost by any opposition team, at any venue. Here is a classic example of his capabilities. India were very high on confidence as they had registered the win in the first test and were eager to grab their hold on the series by winning the second test. They started off well by posting a score of 327(courtesy a superb ton by Pujara) which was above par considering the extremely spin friendly conditions the pitch was offering. As England came to bat, they lost a couple of early wickets and one could sense a script similar to the first test was out there to be written again. But in comes Pietersen with his usual heroic swagger and decides to answer fire with fire by taking on the spinners themselves and in no time, a pitch which looked like a heaven for spinners turned into a living hell for them as they were smashed around the park effortlessly by this lad. Pietersen eventually notched up 186 runs and took England to a commanding position in the game as they scored 413 in that innings. England went on to win the match in the end comfortably by ten wickets thus regaining supremacy over the series.
ADVERTISEMENT
Article continues below this ad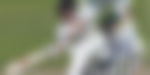 Playing after the sad demise of late Phil Hughes McCullum affected his game and the bowlers gave a solid example of sportsmanship and solidarity by not bowling any bouncers as a tribute to Hughes. This innings was somewhat emotionally remembered as he didn't show any expression of celebration on getting his hundred or double hundred. The 200 came in no time with 21 fours and 11 sixes as McCullum brutally assaulted the much coveted Pakistani bowling lineup.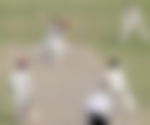 Brian Lara once again  showed that he had some batting left in him and notched up this beautiful knock of 216 against the Pakistani bowling lineup on their home turf. Lara scored these runs in 262 balls with 22 fours and 7 sixes.
This knock was a part of a match that was full of unexpected and shocking results mostly in favor of the Proteas. Firstly, India were bundled out for 76 after a clinical and fierce bowling effort by the South Africans(especially Dale Steyn). Then, as the Proteas were 108-4 one didn't expect them to reach much far as it was one tricky pitch but De Villiers had other ideas, and he along with Kallis started applying themselves on the crease and took South Africa to a position from where a defeat or for that matter a draw was almost impossible. De Villiers scored 217 in 333 balls with 17 fours and 2 sixes.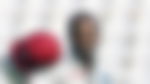 Despite coming for a losing cause, the innings was an exponent of an authentic test knock on an Asian pitch which was full of solid defenses and classy Caribbean shots as is the case with the all-Lara knocks. The entire West Indies' batting effort was a one man show with no one showing resilience to support Lara and despite his knock of 221 they could manage only 390 which proved to be too less for the Lankans as eventually they won the match by 10 wickets.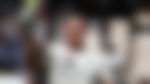 Players like Brendon McCullum have to be dismissed in the initial stages of their innings otherwise one has no option but to stand and behold the spectacle of destruction and carnage. Same was the case with Indian bowlers who were greeted with such a reception on one fine morning in Hyderabad. New Zealand won the toss and decided to bat first on a pitch which looked promising for batting. They posted a modest total of 350 and India gave a powerful reply by scoring 472 by the valiant effort of Harbhajan Singh who scored 111 and reached his second test ton. India now could fancy their chances in the game but as soon as the next innings started, McCullum soon removed such misconceptions and smashed India all around the park, taking the Kiwis to a score of 448. The match ended in a draw but with this knock the respect for McCullum as a genuine batsman increased multifold.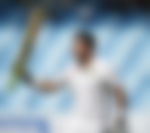 This was a true example of the fact that if the skipper leads from the front and sets an example for the entire team, then the morale of the team is lifted up to a large extent and then, no target is unachievable. This feat was achieved by none other than Graeme Smith who is placed safely under the list of best test skippers of all times, against a much feared Pakistani bowling lineup which was playing on its second home-Dubai. So, scoring 234 against such a lineup is quite an achievement within itself. Courtesy this splendid knock, South Africa did the daunting task of defeating Pakistan in their own backyard quite comprehensively(innings and 92 runs). Graeme Smith was awarded with man of the match for his splendid knock.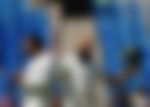 Hashim Amla, who is the best in the business, did not disappoint on this occasion as he showed enormous class and valiance and notched up a mammoth 253 against a decent Indian bowling lineup and along with Kallis' 173, they powered South Africa to a mammoth 558-6 which proved far too overwhelming for the Indians as they couldn't manage this score after two full fledged innings as they bundled out for 233 and 319 in consecutive innings. It was quite a shame for the Indians but one can not take the credit away from the knock which ultimately turned out to be the huge difference between two teams.
Stephen Fleming, who was one of the most technically sound batsmen in the world, showed that his technical prowess is not limited to his home turf but also in the tough testing conditions of Asian subcontinent. New Zealand,who won the toss and chose to bat on a turf which was looking ideal for batting started well despite loss of an early wicket. Fleming was in sublime touch and was striking the ball with utmost confidence. He reached his 200 in 380 balls with 22 fours and 1 six. He later remained unbeaten on 274* and took new Zealand to 515-7.
1.Chris Gayle( 333 vs Sri Lanka, Galle, 2006)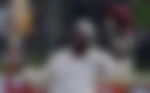 This is by far one of the most superlative knocks on Asian soil by any batsman. It was a perfect combination of style and aggression as Gayle showed the hosts that why he is such a threat in the cricketing world. His innings brought home the fact that his batting is not just about brute force but also has some substance in it. Courtesy this superb knock West Indies posted a mammoth total of 580-9 and in reply Sri Lanka were bundled out for 378 which gave the resurgent Windies a sniff.  However, it was short lived as Sri Lanka batted out 81.2 overs in the next innings and salvaged a draw scoring 241 for the loss of four wickets.
ADVERTISEMENT
Article continues below this ad
Special Mention :  Alastair Cook(190,Kolkata,2012)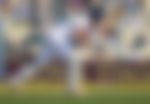 The reason for placing this knock below Pietersen's is the occasion on which it was scored. Although, in terms of class and technique, this innings was a bit superior but it came when England had already deciphered the spin mystery and spin had become their ally instead of a foe. So as compared to this knock, the previous one had more significance. However, credit can never be taken away from this knock as it ensured that India do not get a sniff in the series and
ADVERTISEMENT
Article continues below this ad