Top 10 penalty takers in the Premier League
Published 09/15/2015, 2:50 AM EDT
By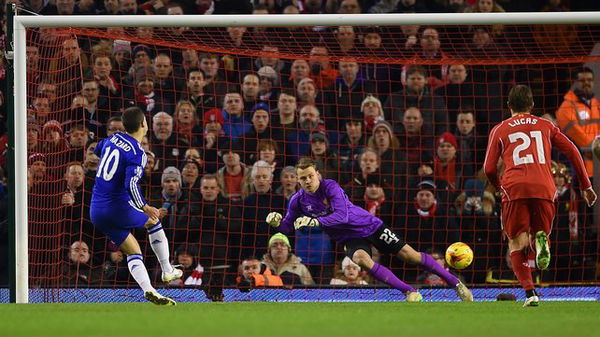 One might say taking a penalty is one of the easiest ways to score in football, but not everyone can score penalties easily,  because taking penalties requires skill which you aren't born with.
ADVERTISEMENT
Article continues below this ad
A penalty is a huge mental battle too. The player taking the penalty is expected to score and if he doesn't, in all likelihood, he  gets blamed for any bad result in the game. The pressure on the player is immense and it takes, both a strong mind and a strong body to execute the art of penalty-taking.
EssentiallySports has compiled a list of the Top 10 spot-kick takers in the Premier League currently.
ADVERTISEMENT
Article continues below this ad
10. Gareth Barry (Everton)
Although Barry is in the final frontier of his career, he has enjoyed a stellar Premier League journey, becoming one of the most respected players in the country. A reason for this is his Penalty-prowess. In the Premier League, Barry is right up there at 8th spot for most penalties taken (23), and has converted 18 of them.
Barry started his career, coming up the ranks at Aston Villa and spent 11 years there before moving to Manchester City, with whom Barry has won the Premier League and the FA Cup. He now plays for Everton forming a good partnership with James McCarthy. Although Leighton Baines is the first choice penalty taker at Everton, you can't have a better backup than the left foot of Gareth Barry.
9.  Wayne Rooney (Manchester United)
Wayne Rooney is favorite when it comes to taking penalties for Manchester United. A player of his caliber is highly unlikely to miss a scoring opportunity form 12 yards out. Although Unitd didn't have many penalties given their way last season with only one penalty coming Rooney's way which he converted successfully.
Rooney has however, missed a fair share of penalties in his career with only 15 scored from 22 penalties. Despite that, he is still one of the best penalty takers currently in BPL. Most recently, Rooney scored two penalties for England which took him above the legendary Bobby Charlton as the country's top goalscorer.
8.  Mikel Arteta (Arsenal)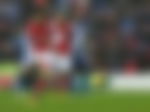 Arteta is always the go-to man when it comes to penalties but recently, his injuries and lack of match fitness has kept him out of action for the most part of the last few seasons. But his records speaks for themselves. In last two seasons he scored 6 out of 6 penalties for Gunners. In 2013/14, he scored 5 out of 5 pens which is the most alongside Frank Lampard.
Arteta lies 14th in the list of most penalty goals scored in Premier League history and is one of only 4 players in the Top 20, who isn't British. Arteta has taken 19 penalties in his Premier career, converting 17.
7. Sergio Aguero (Manchester City)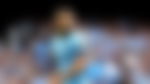 The Argentine is  the main man for Manchester City when goals are in need. City have been highly dependent on him for goals and he has delivered consistently every season. Penalty-taking at City has now become a tight affair, with both Aguero and Toure being brilliant from 12 years out.
Aguero has developed into a complete striker over the years and became a 20 goals a season man. His consistent performances over the years has won City 2 league titles and Aguero also earned his first Premier League Golden Boot with a breath-taking 25 goals last season. Aguero is now sharing penalty duty with Yaya Toure with 6 taken and 5 scored.
6. Andros Townsend (Tottenham Hotspur)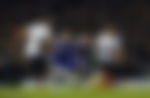 Townsend, who is known for his blistering pace, has a surprising knack for converting penalties, considering last year stats. Although Townsend has been very inconsistent with his performances for both Spurs and England, he has been quite prolific when it comes to tucking home penalties in the Premier Legaue.
Last season he had an amazing 100 % record with 5 taken and 5 scored. Townsend has now taken over the authority of taking penalties form Harry Kane and Christian Eriksen.
5. Santi Cazorla (Arsenal)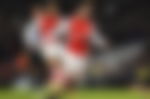 The 30-year old Spaniard is a gifted player who is as good with his right as he is with his left foot. His versatility makes him so vital for the Gunners. Even at 30, he seems to be improving every year. Not only is he good at play-making and creating chances, but also can tuck home penalties with ease.
Cazorla is among only a handful of players to have a 100% penalty conversion record in Premier League history, with a perfect 6 out of 6 converted, with 5 of them coming last season. Cazorla is one of 4 players in the Top 10 of this 'perfect record' list who playing in the League currently. Read on to find out the other 3.
4. Yaya Toure (Manchester City)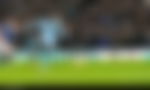 Yaya Toure is the complete package. He can sit back and protect his back four or he can push forward and support in taking the attack to the opposition. His strength to hold off players is unmatches in the Premier League and has been one of best players in the League in recent seasons.
Moreover, Toure is a goal machine. He scores goals from free kicks or from open play and of course, from the penalty spot. Toure ranks second in the list of players with a perfect record in the Premier League, with 8 penalties taken and all 8 converted. Last season, he score 3 out 3 spot kicks, leading to competition at Manchester City with Aguero for the right to take penalties.
3. Leighton Baines (Everton)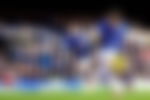 Leighton Baines had the best penalty record in the Premier League, before the memorable save from none other than Manchester United's David de Gea. Baines had a 100% conversion record, 14 out of 14 spot kicks, that being atleast 5 goals more than the next player with a perfect record. Unfortunately, De Gea who saved the 15 one has made the Englishman surrender is 100% record.
But Leighton Baines will still go down as one of the greatest penalty-takers in Premier League history as he ranks 5th in the all-time penalty success rate (minimum 10 penalties). Baines is the only active player in that Top 5 and can easily go on to improve on that record. Such an achievement, especially for a defender, is truly special.
2. Eden Hazard (Chelsea)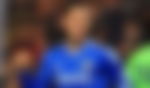 Last season's Player of the Year Eden Hazard has an unusual style of taking a penalty. His approach is something which traditional coaches won't agree with but it seems to work wonders for him. Hazard doesn't look at the ball while striking and eyes the keeper, making goalkeepers commit first and then rolling the ball the other way.
Hazard has a stellar penalty record in the Premier League, having missed just 1 penalty in his time at Chelsea. That one miss wasn't really a disappointing one, as Hazard managed to score off the rebound anyway. That was the goal that won Chelsea the league last season.
1.Rickie Lambert (West Bromwich Albion)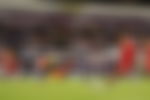 When talking about penalties, there isn't anyone better than Rickie Lambert. He has played in all the top 4 divisions in English football and has been a fairytale story. His penalty prowess began early with him scoring 24 of his 26 penalties for his pre-Southampton clubs which included Stockport County, Rochdale and Bristol Rovers, which itself was quite a stellar record. But his record since then is what makes him No.1 in this list.
At Southampton, Lambert had a mid-blowing 100% conversion rate with a staggering 34 out of 34 penalties converted. His performances with the Saints have earned him great praise and has been compared to Saints legend and arguably the greatest penalty taker in Premier League history, Matt Le Tissier, who ranks No. 1 in penalty success rates in the Premier League. (25 of 26)
Since Southampton, Lambert moved to Liverpool, a club he supported as a child. This dream move wasn't too great for him as he didn't get enough playing opportunities in a Liverpool shirt. His only penalty for the Reds was in the Europa League penalty shootout against Besiktas which they lost. Lambert has now moved to West Brom and hopes to get back to scoring goals. Lambert's record in penalties is phenomenal and untouchable and surely one of the greats.
ADVERTISEMENT
Article continues below this ad
ADVERTISEMENT
Article continues below this ad