Top 10 Performances by Jacques Kallis
Published 10/16/2016, 2:10 AM EDT

Follow Us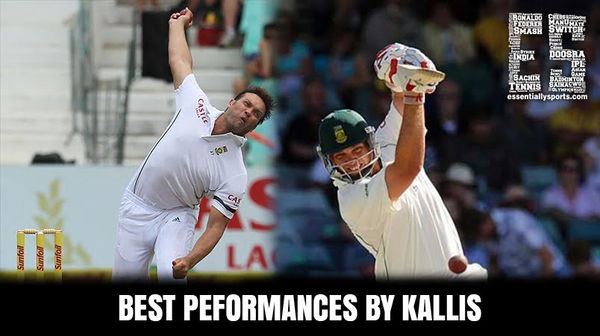 Unarguably, the best all-rounder to have ever played the game, the messiah Jacques Kallis turns 41 today. One of the most consistent and technically sound players in the history of the game, Kallis still remains one of the unsung heroes of the sport. He was a silent assassin, ripping apart every opposition with his stupendous stroke-play and intelligent bowling.
America's Favorite Video Today
The world hails cricketing legends like Sachin Tendulkar and Sir Don Bradman as the best batsmen in the history, and considers Glenn McGrath, Courtney Walsh and Wasim Akram  as the best fast bowlers ever, on the basis of numbers. But here was a young lad, who debuted for South Africa at the age of just 20 years and conquered every format that he featured in. Be it Tests or ODIs, the level of competition this young player gave to his opponents was commendable. If we look at the numbers, one might easily say that he was as good as Sachin in batting and as effective in bowling as Brett Lee.
Kallis in numbers:
Tests (1995-2013) – Matches: 166 (fourth-highest)                                                                                       Runs: 13289 (third-highest) @ 55.37                                                                       Hundreds: 45 (second-highest)                                                                                     Best: 224                                                                                                                                   Wickets: 292 wickets @ 32.65                                                                                     Catches: 200
ODIs (1996-2014) – Matches: 328                                                                                                                          Runs: 11579  @ 44.36                                                                                                        Hundreds: 17 hundreds                                                                                                    Fifties: 86                                                                                                                                  Wickets: 273 @ 31.79                                                                                                        Catches: 131
ADVERTISEMENT
Article continues below this ad
There might never be another of his kind. The numbers are just phenomenal! No other all-rounder comes even close to these insane numbers. Kallis was a specialist batsman, a great slip fielder and a specialist bowler in one body. That is one rare combination. To relive the illustrious career of this legend, EssentiallySports brings to you "The King of Cricket" and his best performances.
10. 101 vs Australia, Melbourne 1997- The arrival of a young fighter!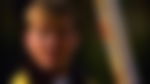 The first of the many valiant knocks that Kallis played was against Australia, who were the top Test side then with their ferocious bowling attack. The likes of Shane Warne and Glenn McGrath were ready to taste the Proteas' blood. The Test was dominated by the Aussies and they set South Africa 381 runs to win the match. With more than a day and a half left in the Test, Kallis showed early signs of greatness by firmly standing in the middle for about 300 balls en-route a very well-built century. Ultimately, the match ended in a draw and there was a new hero emerging in the South African dressing room.
9. 115 vs India, Durban 2013-14 – Signed off with a hundred!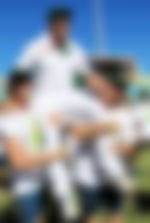 Not only was Kallis consistent throughout his career, he also ended it on a high. In his last Test innings, Kallis scored 115 after South Africa was in a bit of trouble at 113/3. His knock enabled the Proteas to score 500 and take a lead ahead of India's 334. His solid six-hour long innings and a century-stand with AB de Villiers ensured that India was in deep trouble. Kallis had a great send-off, scoring a century himself and starring in the team's victory in his own last Test.
8. 111 off 140 balls vs New Zealand, Perth 1998- Ruling the ODIs as well.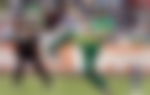 Registering the first century is always a special feeling and Kallis rejoiced it completely when he scored his maiden hundred against the Kiwis. Batting first, Kallis had to walk in during the first over itself and had the tough job to construct the innings. While no other batsman scored more than 44 (Gary Kirsten), Kallis dropped anchor at the other end and batted till the 43rd over. He then also bowled brilliantly with figures of 2/26 in 9.1 overs that helped South Africa cruise to a victory.
7. 83 & 3/30 v Pakistan, Dubai 2010- Jack of all trades!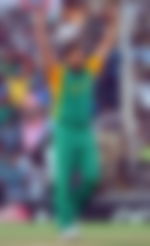 Another fine all-round performance by Kallis was in a match against Pakistan, where he made a swift 95-ball 83 and took South Africa's score to 317/5 in the first innings. With Pakistan going in with a strong batting line-up, Kallis ripped them apart by scalping the first three wickets cheaply. Interestingly, that was Kallis' last Man-of-the-Match award in ODI cricket.
6. 53* & 2/15 v New Zealand, Edgbaston 1999- Power hitting at its best!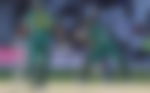 It was ICC World Cup 1999 and South Africa were batting first. Coming at number 4, Kallis was in a mood for demolition. A total contrast of his general style of calm and solid stroke-play was seen. Kallis was unstoppable as he clattered three huge sixes in his knock of 53 in just 36 balls, helping South Africa reach a respectable total of 287.
That wasn't it, Kallis then bowled a brilliant spell with the new ball. With figures of 6-2-15-2, he kept the New Zealand batsmen from scoring runs and built a great amount of pressure on them. His all-round display helped the Proteas clinch the match by 74 runs. Kallis was adjudged the man-of-the-match.
5. 109* vs West Indies, Georgetown 2004-05 – Rock solid!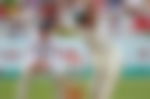 The South African side was in deep, deep trouble in this Test after being asked to follow-on by a relatively weak West Indian side. In their second innings, SA were still trailing by 355 runs and with 160 overs still remaining in the Test, West Indies players could sniff victory.
In came Kallis, late on the penultimate day, having failed to score any runs in the first innings. With SA struggling at 68/2, the king of cricket showed his absolute class. He played ball to its merit and gave the West Indies bowlers no chance to get him out. In the end, Kallis made an unbeaten century, having stayed at the crease for over seven hours and saved the match for SA with a draw.
4. 100 vs Pakistan, Karachi 2007-08 – Crushing Pakistan in their fortress!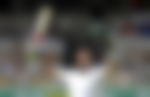 Competing with Pakistan at their favorite ground in Karachi, the National Stadium is something most of the opponents have tried and failed. In more than fifty years since Pakistan first played a Test at their fortress, only once had they been defeated in 2000-2001. South Africa came to tour Pakistan in 2008 and the silent assassin of their team, Jacques Kallis ensured that a second defeat was handed over to the hosts.
He scored 155 in the first innings to take SA to a mammoth 450. However, SA slumped in the second innings with the scoreboard showing 3 for 43. In came the hero and he flaunted his heroics to amass another hundred in the Test, making an unbeaten 100. South Africa crushed Pakistan by 160 runs to go 1-0 up in the series.
3. Wills International Cup- South Africa's MVP!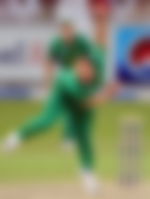 Kallis was still in his early days of international cricket when he featured in South Africa's first and so far only ICC trophy, the Wills International Cup. Now referred to as the ICC Champions Trophy, it was held in Bangladesh in 1998, and Kallis scored an impressive 164 runs and took eight wickets in the tournament. His unbeaten 113 off 100 balls helped South Africa conquer Sri Lanka in the semi-finals and in the big finals, Kallis bowled outstandingly taking 5 wickets and conceding 30  runs against the West Indies to ensure that SA won their first ever major trophy.
2. 119* & 3/3 vs India, Durban 2006 – Rattling the men in blue!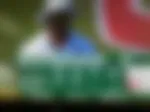 India had a stranglehold over the match as they were tumbling the SA batsmen with scoreboard reading- 3/1, 47/2, 63/3, 150/4, 196/5, 209/6, 209/7, but as those wickets kept falling, a lone wolf was fighting it out for the nation:
Kallis. He batted almost for the entire 50 overs scoring 119 from 160 balls (the second highest individual score being 41) that took South Africa to a competitive 248. He then went on to take 3 important wickets too, bundling India out for just 91 runs! The competitive Indian side got quite a beating by the muscular Kallis.
ADVERTISEMENT
Article continues below this ad
Kallis showed supreme prowess when he came out to play in front of his home crowd. The 23-year old youngster starred with both, the bat and the ball and helped SA win by a comfortable margin of 149 runs.
He entered the crease, with SA getting an early hiccup with 0/1. But Kallis' century along with a third-wicket incredible partnership of 235 runs with Daryll Cullinan ensured that SA was given the best recovery after the early blow. Although SA had a healthy lead from the first innings, the West Indian bowlers looked to spoil their party, rocking the Proteas top order and once again. The mighty King Kallis came to his team's rescue. An unbeaten 88 helped SA set a mammoth target of 421 runs for the West Indies.
If Kallis' job with the bat was more than done, he was still hungry to outperform the opponents with his bowling skills. Taking 5/90 in the second innings and a total of seven wickets in the match, Kallis was like a one-man army that crushed any team either with his batting or his bowling and well, sometimes both!
ADVERTISEMENT
Article continues below this ad
In the five-match Test series, Kallis was the top run-getter with a tally of 485 runs, as SA whitewashed the WI 5-0.
Providing feedback will help us make your experience better.
Enjoyed Your Read? Let us know how likely you are to recommend EssentiallySports to your friends!