Top 10 Players to Watch in the 2018 FIFA World Cup
Published 06/13/2018, 10:23 AM EDT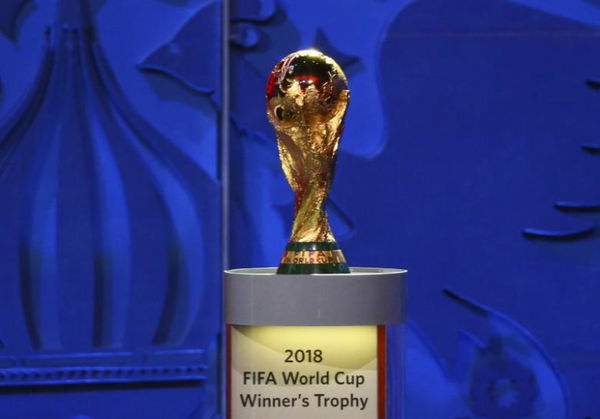 The 2018 FIFA World Cup is almost upon us and every player is eager to bring their A-game. While some countries were unfortunate to miss out on a berth like Italy and Netherlands, it opened up chances for other countries to shine. Every nation competing in this year's edition of the World Cup will have a few marquee players who will help elevate them.
ADVERTISEMENT
Article continues below this ad
Every FIFA World Cup, there are a certain set of players who have that X-factor in them. That X-factor is what will make all the difference in the end for their respective teams. So, here are 10 players to watch out for in the 2018 FIFA World Cup.
Romelu Lukaku
ADVERTISEMENT
Article continues below this ad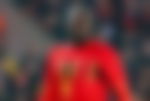 The Belgium team is brimming with talent necessary to win the World Cup. Their stars range from defense all the way through to attack. Also sticking to their side is valuable experience. Romelu Lukaku will be a key player to help them surpass their 2014 result.
Lukaku isn't a big name player as compared to Eden Hazard, Kevin DeBruyne, Michy Batshuayi or other such players, but he is just as talented.
The Belgian had a strong debut season for Manchester United, scoring 27 goals in all competitions. But Lukaku's value goes beyond his ability to find the net. He is adept at hold-up play and possession.
Isco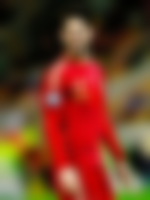 Spain's national team have come a very long way since their last three disappointing major outings. They lost 0-3 to Brazil in the 2013 Confederations Cup, they were humiliated 5-1 by Netherlands in the 2014 World Cup. Spain even lost the 2016 Euros to Italy, who incidentally, haven't qualified themselves for the World Cup.
La Furia Roja have a very balanced side, with some of the best midfield controllers in the world. One of they main weapons is Isco, who has been spectacular to watch. He is one of the few players to truly shine for club and country.
The 25-year old has scored 6 goals for the national team so far. Without a doubt, he will be their technical leader in Russia.
Toni Kroos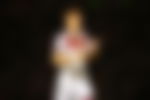 Yet another player who has excelled at club level and country level is Toni Kroos. Despite all his achievements, he is still only 27-years old and is considered as Germany's midfield architect for the 2018 FIFA World Cup.
As always, Germany are a force to be reckoned with and are one of the favourites to win. The reigning world champions are highly motivated because a triumph in Russia would draw them level with Brazil in terms of World Cup wins.
Kroos was regarded by many as the best player in the 2014 World Cup, as he was the most important man in Germany's midfield. His vital contributions ensured that Die Mannschaft reached the final.
Neymar Jr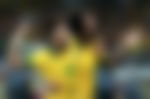 Neymar stunned everyone when he completed his move from FC Barcelona to Paris Saint Germain in the summer. After Tite's appointment, Brazil have established themselves as the stronger side in South America. Neymar is undoubtedly the star of this eye-catching Brazil side.
The 25-year old will lead his national team in the 2018 FIFA World Cup in Russia. All the signs point to Neymar to be one of the most phenomenal performers in Russia.
David De Gea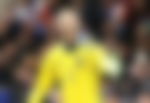 De Gea is widely regarded to be one of the best goalkeepers on the planet if not the best. The Spaniard established himself as a stalwart at Manchester United with his gravity-defying saves. Now, he is ready to conquer the World Cup with his national team.
The 27-year-old ended the 2017/18 English Premier League season with 18 clean sheets. De Gea has been touted to be the successor of Iker Casillas to become Spain's long-term goalkeeper.
Last season De Gea saved 115 shots in 37 games he played and had no errors that led directly to a goal.
De Gea made his international debut in 2014 in a friendly 2-0 win against El Salvador. He was then named in the final 23-man list for the Brazil World Cup. Sadly, he was the only member of the squad not to play at that tournament as they were dumped out early.
Mohamed Salah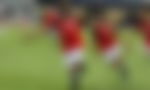 Egypt's Mo Salah took the soccer world by storm and completely out of the blue. He will cap off a remarkable year by leading his country to its first World Cup in 28 years. Salah has fantastic speed, accurate passing ability, and is cool in front of goal.
But Salah's work will be cut out for him following his shoulder injury sustained in the Champions League Final. Unfortunately, this means that he may miss a game or not be at full fitness. That's a big blow for a long-shot Egyptian side that relies so heavily on Salah's brilliance. But you can never say never when it comes to Salah.
Timo Werner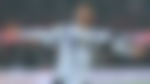 The 21-year old Timo Werner may be young, but he has already proved his worth to the team. He guided Germany's national team to a Confederations Cup triumph in June among other achievements.
Werner will also be gunning for a Golden Boot award as a bonus. He possesses astounding finishing skills when he is the focal point of Germany's offense.
Werner tied with three other German players for the most goals in the Confederations Cup and won the Golden Boot. He has even performed exceptionally well in the Bundesliga for RB Leipzig, scoring 34 total goals over his last two seasons.
Kylian Mbappe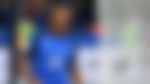 Kylian Mbappé is France's new football hope in the 2018 FIFA World Cup. He is considered to be the biggest rising sensation in Ligue 1 at the moment.  With his heroic performances, it was no surprise that French giants Paris Saint-Germain pounced on him.
Les Bleus are a gold mine of talent and Mbappe seems to be the most promising of them. He is capable of not only scoring goals, but also rescuing games from dead situations. His arsenal includes pace and dribbling skills.
Cristiano Ronaldo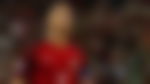 Of course Cristiano Ronaldo has to be on this list. Ronaldo has been one of the most dominant figures in world football in the past decade. The Portuguese talisman has won all possible cups at club level.
In summer 2016, the 33-year old star added the Euro Cup to his kitty, his first cup in international football. This helped cement Cristiano's legacy as one of the greatest footballers in the history of the game.
He aided Portugal in topping their qualifying group, ahead of Switzerland on goal difference. Now, Ronaldo has his sights on the World Cup next to add to the trophy cabinet. The 4-time Ballon d'Or winner is regarded by many as the best player in the world will captain Portugal in his 4th World Cup participation as a player.
ADVERTISEMENT
Article continues below this ad
Lionel Messi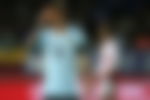 Last but not least, we have the one and only Lionel Messi. The Argentine playmaker has been the bane of European defences for over a decade. While he has proven himself at the club level, he is still missing a major achievement with Argentina.
ADVERTISEMENT
Article continues below this ad
The soon-to-be 31-year old has gone through several disappointing moments in his national career. In fact, after losing the Copa America final, h announced his retirement from international duty. Fortunately for the 'Blaugranes' he was coaxed back into action and will be competing in the 2018 FIFA World Cup