Top 10 Players to watch at 2015 U-17 World Cup
Published 10/23/2015, 5:13 PM EDT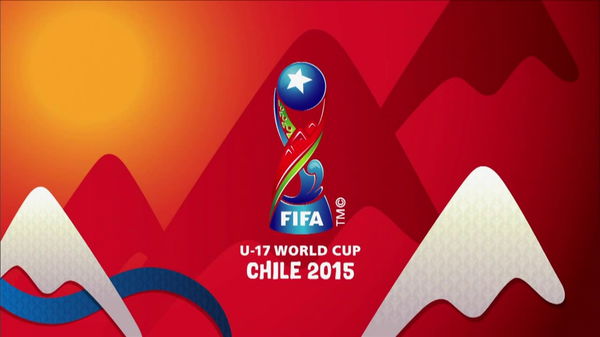 ---
---
This year's Under-17 World Cup is being hosted by one of the rising powers in the world of football- Chile. The WC has gained a special respect as it marks the beginning of senior career for the talented footballers. The talent is identified and further nurtured through this medium.
ADVERTISEMENT
Article continues below this ad
ES presents to you top 10 players likely to catch your eye during the game and will probably end up among the top flight performers in near future.
Go on and discover!
ADVERTISEMENT
Article continues below this ad
Lee Seung-woo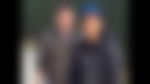 The 17 year old is often referred to as 'the Korean Messi'  for his quick, intelligent and powerful play. He plays as a forward for Barcelona and the South Korean National Team. He is expected to produce a wave just like Ahn Jung-hawn and Seol Ki-hyeon did in 2002.
He stood out at last year's Asian U-16 Championship in which he scored 5 goals and gave 4 assists in quarterfinal victory over Japan which helped them finish as runners-up.
Look out for him!
2. Timothé Cognat
Cognat plays as central midfielder for Lyon and the French National Team. He captained France to victory at U-17 European Championship in May this year. Even though the squad consisted of attacking players like Bilal Boutobba and eight goal striker Osdonne Edouard, it was him who held the team together.
Known for his leadership ability and a perfect set of skills, Cognat brought deserved reward with the help of his linking attack through midfield.
Tottenham Hotspur is keeping a close eye on the player and we should too.
3. Constantin Frommann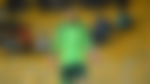 Germany is on a run in producing talented young  goalkeepers and Frommann being one of them.  In the final stage of European U-17 Championship, he kept 5 consecutive clean sheets along with 2 excellent saves in the quarterfinal penalty shootout win over Spain.
The Friebrug player has all physical and mental attributes of a modern goalkeeper. He is quick off his line, strong in one-on-one circumstances and comfortable with ball at feet. Though he needs to work on his skills, he draws comparison to the senior German team goalkeeper- Manuel Neuer.
4. Leandro
Often called ' Leandrinho', the Brazilian forward scored 8 times in his 9 appearances which earned him the top scorer's trophy from Brazil's success in March's South American U-17 Championship. He currently plays for Ponte Preta.
Brazil won the last 3 U-17 WC trophies. His dribbling skills and pace earned him comparisons to Neymar and Robinho. He provided 5 substitutes in Brazilian top flight and scored his first senior goal in a Copa do Brasil win over Moto Club MA in May. Leandro will join the Italian side, Udinese once he turns 18.
5. Pablo Lopez
The Mexican central midfielder was a part of the line up against Honduras in CONCACAF U-17 Championship earlier this year where the Mexican side won easily by 3-0. Lopez was declared the Player of the Tournament .
The Pachuca player will have to display a strong left-foot game and a variety of midfield tasks if the Mexican side dreams to present a strong performance before a group consisting of Argentina and Germany.
6. Ismail Azzaoui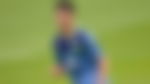 The 17 year old plays for Wolfsburg in Bundesliga since the departure of Kevin De Bruyne. The attacking midfielder started with Tottenham but was later bought by the German club for an undisclosed fee.
With Germany leading the path of youth development in Europe, the Belgian team was ranked No. 1 by FIFA. Ismail is a talented winger and is expected to draw comparison to Eden Hazard.
7. Lincoln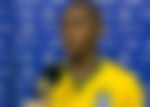 Brazil ranks highest in bringing game changing and world beating players into the football world. The 16 year old comes from a country that gave us Pele, Romario and Ronaldinho and thus carries a huge responsibility upon his shoulders.
He is known for his pace, strength and amazing left foot. The attacking left midfielder captains Brazil and plays for Germio. Lincoln was praised by Scolari thus gained Manchester United's attention.
8. Felix Passlack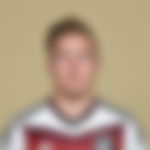 The Borussia Dortmund's attacking midfielder shone brightly during club's U-19. His adaptability and versatility enables him to play in the right back position, either wing and even as a number 10.
The 17 year old plays as right back for the full national team and has already earned a name among one of the best players in Germany. Often called ' the New Mario Götze', he will surely turn out to be a success in a future not so distant.
9. Sidki Maiga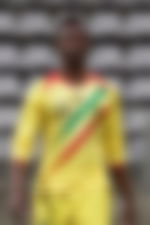 Talking of African talent reminds us of George Weah, Jay-Jay Okocha, Samuel Eto, Didier Drogba and Yaya Toure and the 16 year old forward could soon be counted among them Not all African countries have tasted a success like Mali. Mali finished off at third place in held the U-20 WC and U-17 African Championship trophy, he played an important role in the continental success.
ADVERTISEMENT
Article continues below this ad
The Mali national team consists of players from teams most of us have not heard of but Maiga is surely a mentioned name. The AS Ral Bamako is well known for his pace, power and ability.
10. Artem Galadzhan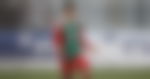 The 17 year old Russian could prove to be exactly what Russia needs to move forward just like Andrei Arshavin, Yuri Zhirtov and Alan Dzagoev.
ADVERTISEMENT
Article continues below this ad
The forward is a tall, physical striker and belonging to Russia is expected to have the strength for the game. A good combination of power, technicalities, ability to sense the game and always ending up in right positions, he is definitely a talent to look out for.