Top 10 Racing Games of The Last Decade
Published 07/28/2020, 4:04 PM EDT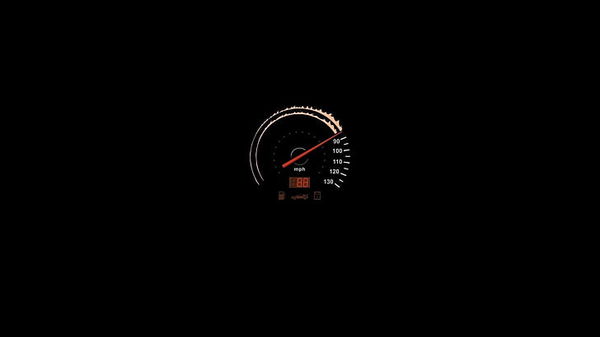 ---
---
We have all come a long way from the pixelated Mario Kart days to grinding on NFS Most Wanted. No gamer can deny they had fallen prey to luxury car designs some time or the other in their gaming career.  If you're a hardcore lover of racing sims or just another geeky person who likes to check out cars in incredible unrealistic speeds and terrain, here is our top 10 list for the best racing games from the last decade. Be it graphics or gameplay, this list is exclusive to those titles that balance each other out.
ADVERTISEMENT
Article continues below this ad
Wipeout Omega Collection
A 2017 PS4 release, Wipeout Omega Collection is a video game compilation developed by XDev, Clever Beans, and Creative Vault Studios. If you're tired of watching the same boring cars on the road, this is the game for you. Set in the future, you get to race with anti-gravity ships. Each variety having different characteristics for thrust, speed, and shields.
ADVERTISEMENT
Article continues below this ad
Shields take damage from hits and attacks by opponents. Crazy movement combos are a delight to watch. This is the game for nostalgic arcade feel in addition to racing adrenaline on the controller.
Track Mania 2 Lagoon
Another 2017 title, made by Nadeo and published by Ubisoft, Track Mania series is well known for the innovation of tracks and customization options. Far too often has it happened that a racing game enthusiast stops playing a game because it became monotonous and boring. Well, Track Mania devs were the geniuses who introduced track customizations. It allowed players to make their personalized tracks and go crazy all over it. These new features meant interesting content for YouTubers and streamers alike.
Driver: San Francisco
It is not every day a vehicular story mode makes it into the top 10 racing games. Nonetheless, Driver San Francisco deserves a mention. While many might say it is just weird, this game caught everyone's attention with its unique portrayal of the protagonist element. You play a 'vehicular poltergeist' capable of overpowering every driver in the city. The story is just wild and this Ubisoft title is most definitely a must-play.
F1 2019
The official series for F1 racing, developed and published by Codemasters, has always been a fan-favorite. Sheer speed, accuracy, and realistic mechanics are what drives this franchise. Fans of F1, across the planet, have religiously played the game for years. The multiplayer is a favorite too. It should be noted, this particular game was put to good use by F1 drivers during the pandemic.
Need for Speed: Rivals
Another fan-favorite series, Need for Speed first released way back in 1994. This particular 2013 edition was the 20 installment for the EA franchise. It is still one of the most critically acclaimed racing games of all time. The players got to impersonate cops as well as racers. Unique gameplays for each, on either side of the law.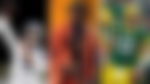 Shift 2: Unleashed
Shift 2 was released in 2011. It is basically a spin-off of the original NFS series. It made all the headlines for its attention to detail. The cockpit design is an absolute marvel in this game. The introduction of the 'helmet cam' turned quite a few heads as well. This provided the player with the actual driver's perspective. It was more difficult to maneuver than usual, however, it provided the best realistic setting. The focus was shifted more from the car to the driver experience, and it was sheer genius.
Gran Turismo 6
With the 7 title slated to release this year, Gran Turismo is a well-loved franchise by all racing enthusiasts. Mostly due to the variety of real-life cars it allows players to select from. Gran Turismo's realistic execution of every spec makes this game is more of a simulator experience for driving the cars that most probably cannot afford. It is an authentic experience of driving cars, virtually. More importantly, the attention to detail that goes into the recreation of each car is noteworthy.
Rocket League
ADVERTISEMENT
Article continues below this ad
In spite of not being a dedicated racing game, the immensely popular Psyonix game deserves a mention. This 2015 game allows you to play soccer, with cars. It is wild and a lot of fun as players across the world get together in multiplayer games for a twisted match of soccer. As the name suggests, it features 'rocket-powered' cars and tons of fun modes to select from.
Mario Kart 8 Deluxe
Mario Kart 8 is the latest from the hugely popular Nintendo Switch franchise. It is a classic that has mesmerized fans since the first version came out in 1992. A reboot of the 2014 edition, Mario Kart 8, the Deluxe version has all the old features, plus some add-ons. The online multiplayer is where all the fun is. Players are now allowed to throw items at opponents. If you think the author got nostalgic at this point in the list…well, you're not entirely wrong.
ADVERTISEMENT
Article continues below this ad
Forza Horizon 4
A sheer masterclass. The ultimate racing simulation. Forza series has always been top-notch, however, this 2018 edition is an absolute experience to play. The picturesque locales of Britain's countryside make it one of the best racing games experience to ever grace the market. The exclusivity comes in with the addition of multiple classic cars in its collection. From a 1932 Ford De Luxe Five-Window Coupe to the 1980 FIAT 124 Sport Spider, this game has it all. Altogether, it's a dream for car enthusiasts.
Trending Stories