Top 10 Serena Williams Opponents
Published 06/13/2015, 2:16 PM EDT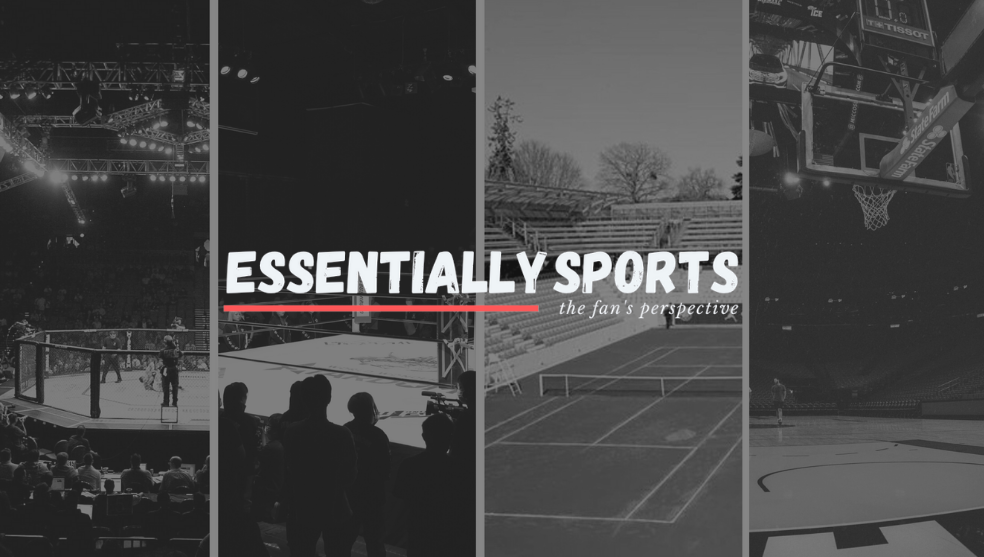 ---
---
Serena Williams won her 20th grand slam at the French open last year and is widely regarded as the best female tennis player of her generation. Over the years she faced a lot of opponents in her path of possibly becoming the greatest women's tennis player of all time. Some were easy others made her sweat for victory. We present 10 of her toughest opponents.
ADVERTISEMENT
Article continues below this ad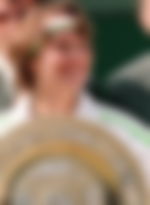 Serena has played Martina Hingis on 13 occasions with Serena narrowly edging Martina with 7-6. The pair first faced each other in 1998 at Miami with Hingis winning this one by 6-3, 1-6, 7-6. Their first grand slam face off was in 1999 at the US open where Williams was the winner in straight sets of  6-3, 7-6. Serena holds the edge in grand slam face offs with 2-1. Justine Henin
ADVERTISEMENT
Article continues below this ad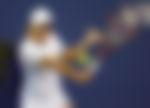 Serena has faced Justine on 14 different occasions winning 8 times. The duo first faced off in 2001 at the US open round of 16 where Serena won 7-5, 6-0. Grand slams they have faced each other 7 times with Justine leading by 4-3. The last time these two met was in 2010 at the Australian open final which Serena won 6-4, 3-6, 6-2.
Venus Williams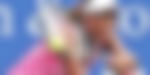 One of the most interesting and talked about rivalry in the 21st century. They have faced off a mammoth 25 times with Serena beating her elder sister on 14 occasions. The sisters first faced off in the rounds of 64 at the Australian open in 1998 where Venus won 7-6, 6-1. Venus was victorious on the first 3 face offs. Since then Serena has gone on to dominate the women's singles category becoming world number one . Venus Williams current WTA ranking is 16.
Jennifer Capriati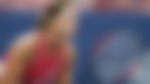 Hailing from the same country Serena has played Jennifer Capriati 17 times winning on 10 occasions. They first met in Berlin in 1999
where Serena won 7-6, 6-3. Jennifer has the edge in grand slams beating Serena 4 out of 7 times. The last time these two met was in the quarter finals of the US open in 2004 where Jennifer won 2-6, 6-4, 6-4.
Steffi Graf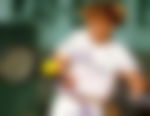 Having met on only two occasions Serena described as one of her toughest opponent over the years. Serena Beat Steffi Graf in 1999 at the Indian Wells tournament which was her first major final. She won 6-3, 3-6, 7-5. The other time these two met was in Sydney in 1999 where Steffi Graf won 6-2, 3-6, 7-5.
Lindsay Davenport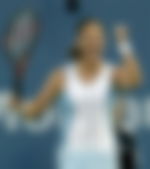 Another opponent described as tough by Serena Williams in an interview was American Lindsay Davenport. Serena has beaten her
10 out of 14 times. Their first meeting was in Chicago in 1997 where Lindsay won 6-4, 6-4. Serena has beaten her 4 out of 5 times in grand slams. Their last meeting was the Australian open final in 2005 where Serena won 2-6, 6-3, 6-0.
Monica Seles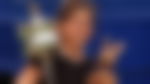 In an interview with tennisnow.com former world number one Seles was one of four opponents described as the toughest by Serena. Having beaten her on 4 out of 5 occasions Serena has faced Monica at Grand slams only once in the quarter finals of 1999 US open where she came back from a set -down to win 4-6, 6-3, 6-2. Monica has described Serena Williams as the best women's player of all time.Elena Dementieva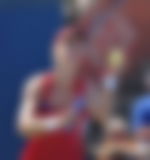 Elena has played Serena 12 times winning on 5 occasions. They first met at Wimbledon in 2003 where Serena won 6-2, 6-2 . Serena has
won in all their matches in grand slams. They last faced each other in Sydney in 2010 where Dementieva won in straight sets 6-3, 6-2.
Jelena Jankovic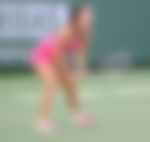 ADVERTISEMENT
Article continues below this ad
Serena Williams leads 10-4 in her clashes with former world number one Serbian Jelena Jankovic. They first met in San Diego in 2004 where Serena Won 6-7, 6-3, 6-2. In grand slams Serena has 2 wins to Jelena's 1. They last met in 2014 at the Cincinnati Masters where Serena won 6-1, 6-3.
Arantxa Sanchez-Vicario
ADVERTISEMENT
Article continues below this ad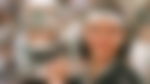 The Spanish former world number one has the best record against Serena Williams. She has beaten her 4 times out of the 7 times the two have faced each other. She is the only player who has beaten Serena more times than she has lost. They last met at the du Maurier Open in 2000 where Serena won in straight sets 6-2, 6-4.