Top 10 Tennis Matches of 2017
Published 12/18/2017, 3:45 AM EST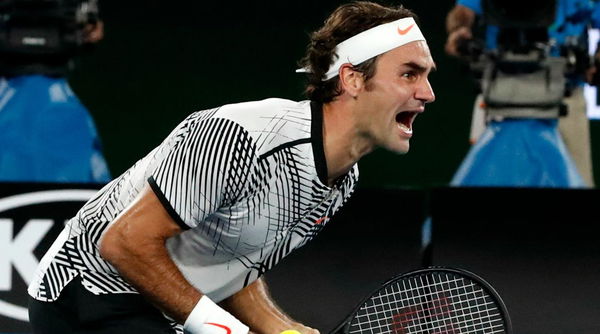 ---
---
The season has come to an end, the countdown to the Australian Open 2018 has begun and with Christmas approaching, it's the perfect time to relive some of the most memorable tussles amongst the best men on the tennis court this year. The matches are ranked taking into consideration the quality, competitiveness, stage of the tournament, the buzz they created and overall impact. So lets take a loom at the top 10 tennis matches of the 2017 season
ADVERTISEMENT
Article continues below this ad
Top 10 Tennis Matches of 2017
The tall Argentine fought his opponent, himself and severe cold to complete a remarkable comeback that echoed the loudest at this year's US OPEN. Del Potro thought about giving up after being down and almost out as Dominic Thiem blasted winners past him. But the Tower of Tandil stood strong and with a lot of support from his fans, turned the tables, One of the classic examples of what crowd support can do!
ADVERTISEMENT
Article continues below this ad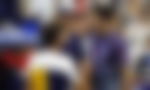 But here's the kicker, Delpo's win ultimately meant that Roger and Rafa did not meet- potentially making Rafa's path to the title a lot easier.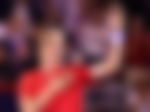 After posing with Rafa as a kid for a coin toss in 2008, Denis Shapovalov pulled off the greatest win of his short career 9 years later as he stunned the top seed Rafa with some sizzling shotmaking. Ranked 143 at that time, Shapovalov took the game to Rafa, to beat the man he "grew up watching'. This shock victory by Shapovalov stunned the world and hence makes it to our top 10 tennis matches list.
"Obviously it was a little bit hard with ATP and you guys [the media] coming up with those memories of when I was a little kid shaking Nadal's hand. That was pretty funny." said Denis.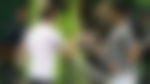 Novak Djokovic's 2017 might not have been his best, but he did get off to a great start by defending his title in Doha, beating Andy Murray in a contest that lasted almost 3 hours. Both the players had to dig deep, physically and emotionally and while it looked as if Murray would complete the comeback after saving 3 match points, Novak shut the door close in the decider.
"It means a lot," Djokovic said, "because in the last three, four months of 2016 I haven't felt that confident on the court. I didn't play consistent."
"To start out the year with a win over the No. 1 in the world, it's a dream start, so I'm hoping I can get the best of it."
Nobody saw this coming. The final match of the ATP circuit being contested between two debutants was one amongst the several shocking moments of 2017. The finale between Dimitrov and Goffin was not only a good one, it also marked the arrival of the Bulgarian, who had constantly been underperforming so far in his career.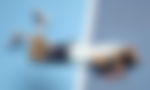 David Goffin fought well and had a great week, defeating Roger Federer and Rafael Nadal, but fell short against the deserving winner from Bulgaria.
This was the match that signaled Rafa's return to the helm of men's tennis as he outlasted the potential heir to the legacy of the Big Four- Sascha Zverev in an epic five-setter that pushed both players to physical extremes. Rafa had to fight his way back from 2 sets to one down and he did it in style, helped by the young German running out of steam.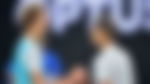 Asked how he won, Nadal said: "By fighting. And by running a lot. I think everybody knows how good Alexander now is. He is the future of our sport and the present too. "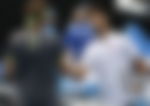 One of the biggest upset of the decade came Down Under, when No.117 Denis Istomin knocked out the 6-time Aus Open champion Novak Djokovic, in 5 cracking sets. Istomin produced the tennis of his life and thanks to some fluctuating level of play from the Serb, send shock waves in the tennis world.
"It's a tennis match. On a given day, you can lose. Nothing is impossible. In the game of tennis, one guys beats the other guy." said Djokovic.
Rafa Nadal entered this year's Wimbledon with two great major runs already, a runner up in Melbourne and winner of La Decima in Paris. Nadal was looking to reach his first quarter-final at the All England Club since 2011. He then ran into Gilles Muller, a player who had last beaten Rafa 12 years ago. But this was grass, perfectly suiting Muller's game as he went on to shock the All England Club, claiming the 4hrs 48min(recall 2008!) long match.
"It's more difficult when you play against a player like him that doesn't give you a lot of rhythm. I had my chance in the beginning. But when you play against these kinds of players, you cannot have mistakes with yourself," said Nadal.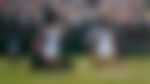 "Definitely the biggest win [of my career], I would say," said Muller.
Probably the match that had most on the line going into it. Federer was leading Rafa 17-14 in the GS tally. Had he lost it, Rafa (after winning the US Open later this year) would have been just one slam behind!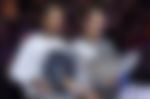 But Federer had some other plans and was finally able to beat his nemesis in a major after 10 long years. Federer made a dream comeback from his 6 months rehab and went on to clinch his 18 GS and 5 Aus Open crown in a match that had the world on the edge and which was perhaps the last Fedal final at the majors (we sure hope not).
"I'd like to congratulate Rafa on an amazing comeback. I don't think either of us thought we'd be in the finals when we were at your academy four or five years ago. I'd just like to thank my team. It's been a different last six months. I didn't think I was going to make it here."
A match for the ages, an epilogue that made hearts weep, ending arguably the greatest edition of Australian Open! No doubt, a worthy entrant into the top 10 tennis matches of 2017.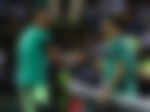 Easily the best Masters match of the year and probably the closest one as well. This match hung on mere few points and the sparkling Aussie locked horns with the greatest of game. Federer, who had lost their previous meeting- that too going in 3 tiebreakers- had to bring on some of his best defensive game against the brutal groundstrokes of Kyrgios.
It was a match that checked all the boxes, quality, star power, drama, cussing, crowd calls, and smashed rackets. By the time Roger hit the winning serve, the clock had crossed the 3-hour mark. A classic top 10 tennis matches candidate that had two of the most watchable players on either side of the net.
ADVERTISEMENT
Article continues below this ad
Rafa Nadal was involved in another classic, Down Under, in the semis, just like in 2009 against Verdasco. This time it was an inspired Bulgarian, who pushed Rafa to the brink and went toe to toe with the Spaniard for 4 hours and 54 minutes, before he hit a ball long to end this juggernaut. Dimitrov's backhand was a real asset in this match, hurting Rafa all over the court. But they don't call Rafa a fighting bull for nothing. He dug deep to carve his way into another major final. Rafa's never-say-die spirit vs Dimitrov makes this match the clear number 1 in our Top 10 tennis matches of 2017.
ADVERTISEMENT
Article continues below this ad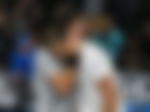 "It was a fantastic match. Very emotional," said Nadal. "I think Grigor played great. I played great. So was a great quality of tennis tonight. For me, it is amazing to be through to a final of a Grand Slam again here in Australia at the start of the year. Means a lot to me. I feel the love of the people here. They give me a lot of positive energy.