Top 10 Wicket-Keepers in World Cups
Published 02/25/2015, 7:30 AM EST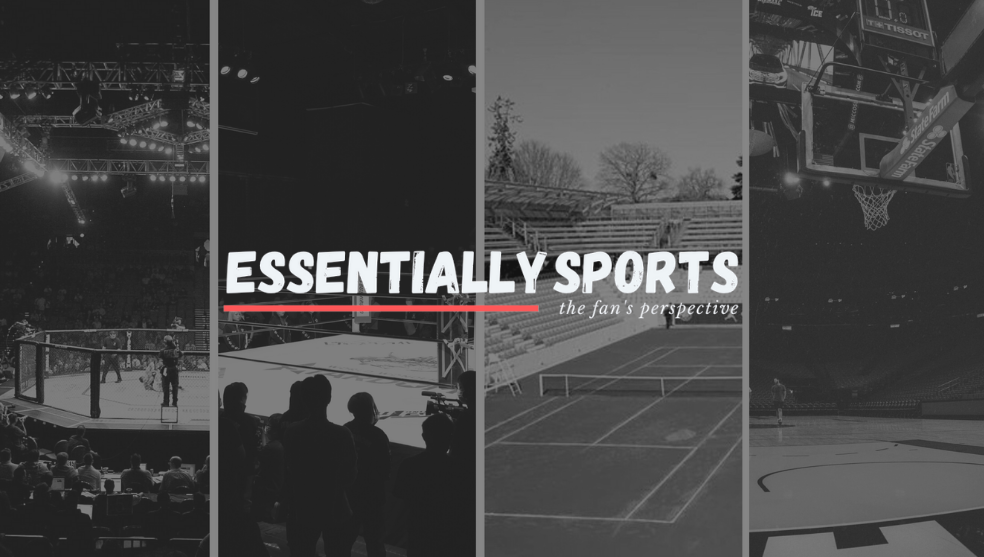 Nowadays wicket keepers are not included in the team just for their skills behind the stumps. They have to perform with the bat as well. The modern day wicket-keeper, especially in ODIs, is more of a batsman than a keeper. Having said that, however, his glove work is equally important for the team. Standing behind the wicket, throughout the innings he has to be ready for any sharp catch or a stumping chance and simultaneously cheer his bowlers to keep up their morale.
ADVERTISEMENT
Article continues below this ad
We bring to you the top wicket keeper batsmen who have made a mark on the ICC Cricket World Cup stage.
 Adam Gilchrist:
ADVERTISEMENT
Article continues below this ad
1999, 2003, 2007
One of the most destructive batsmen in limited-overs cricket, and an equally efficient man behind the stumps. Opening with Mathew Hayden, he has provided Australia with great starts on numerous occasions. The three-time World Cup winner played in 31 matches for Australia in 1999, 2003 and 2007, scoring 1085 runs and affecting 52 dismissals.
His best and the most memorable performance was against Sri Lanka in 2007 WC final when he smashed 149 to get the Man of the Match award.
Kumar Sangakkara:
2003, 2007, 2011
The former Lankan captain is known for his calm demeanor and smart keeping behind the stumps. He has been a mainstay in the middle order for Sri Lanka for more than a decade and has delivered consistently over the years, providing rock solid stability to the team.
He has played in 30 World Cup matches, scoring 991 runs at an average of 45.05.
As a keeper in World Cups, he has played a hand in 46 dismissals throughout his career. His best World Cup knock came against the Kiwis in the 2011 edition, when Sangakkara scored a match winning 111 of 128 balls.
Alec Stewart:
1992, 1996, 1999
Undoubtedly, England's best wicket-keeper batsmen in world cups. Technically sound both behind and in front of the stumps, Stewart had cemented his place in the national squad for more than a decade. He liked to face the quickies, and drove and pulled with panache. However, time and again, he was found wanting against the spinners.
Overall he played 25 matches in three World Cups, scoring 606 runs at an average of 28.86. Behind the stumps, he finished with 21 catches and 2 stumpings.
Andy Flower:
1992, 1996, 1999, 2003
Flower's performance both in front of and behind the stumps was responsible for Zimbabwe's superb showing in the 1999 World Cup. The stalwart played in four World Cups including the 1999 tournament that saw Zimbabwe upset India and favourites South Africa as they advanced past the pool stage for the first time.
He finished his World Cup career with 818 runs from 30 matches at an average of 32.60, while behind the stumps he claimed 14 dismissals
Rahul Dravid:
1999, 2003, 2007
Although not a regular keeper, Dravid had to don the role of a specialist glove man behind the stumps for the team's sake. There were many different keepers during that time, but Ganguly, then captain of India, insisted on the need for a player who was good with the bat too. He became the first ever player to score back to back centuries in World cups in 1999.
Dravid did the majority of his World Cup keeping during the 2003 edition, where he took 15 catches and one stumping. With the bat, he scored 860 runs in 22 matches at an impressive average of 61.43. His best knock came against SL in '99 when he shared a world record partnership with Ganguly in Taunton
David Houghton:
1983, 1987, 1992
Zimbabwe's first test captain and perhaps their best cricketer, Houghton was blessed with immense talent and shrewd cricketing acumen. He was equally adept against pace and spin. He could play a long, composed innings or quickly change gears and counter attack with fierce aggression
He represented his country in three World Cups and played in 20 matches, scoring 567 runs at an average of 29.84 which included a whirlwind 142 off 137 balls against New Zealand in 1987 that brought Zimbabwe within a striking distance of victory, but his team eventually fell short by three runs.
His work behind the stumps has seen him take 10 catches and execute 2 stumpings.
Mahendra Singh Dhoni
2007, 2011, 2015
Captain Cool may not be the most technically gifted either in front of or behind the stumps, but he has certainly won the hearts of millions of Indian fans after he lead his team to World Cup glory in 2011. He is perhaps the best finisher in one day cricket right now, with a strike rate close to 90. His best world cup knock was in the final of the 2011 tournament, where he scored an unbeaten 91 by promoting himself up the batting order. His captaincy has come under the scanner quite a few times but the way he is managing his troops in this world cup, fans are hopeful that India will successfully defend their title down under.
He has played in three World Cups so far and has scored 360 runs at an average of 30.6 while behind the stumps he has affected 15 dismissals.
Brendon McCullum:
2003, 2007, 2011, 2015
He may have hung up his keeping gloves, but he still remains one of the most destructive batsmen in the 2015 World Cup. His style of play hasn't changed a bit since he started playing cricket, and when he gets going, the opposition team seldom has an answer to his onslaught. He has represented the Kiwis in four World Cups so far and scored 571 runs at an average of 35.65 including scores of 76 not out against Zimbabwe and 101 against Canada – both in 2011. In 2007, he also hit the fastest World Cup fifty, off just 20 balls, against Canada. He has claimed 32 dismissals behind the stumps, taking 30 catches and 2 stumpings
Niall O'Brien:
2007, 2011, 2015
Playing alongside his brother Ian, Niall has represented Ireland in 3 world cups scoring 421 runs at an impressive average of 30.0. His best performance came in 2007 when he scored 72 runs and helped his team cause a huge upset by defeating Pakistan in the group stage.
His best knock of the 2011 tournament came against Netherlands when he scored an unbeaten fifty. O'Brien has been responsible for 13 dismissals in World Cups, including 12 catches and one stumping.
ADVERTISEMENT
Article continues below this ad
Mark Boucher:
1999, 2003, 2007
ADVERTISEMENT
Article continues below this ad
Last but certainly not the least, the Proteas legend was the best wicket-keeper batsman for South Africa. A perfect team player who was relentlessly competitive, and invariably aggressive, he came down the order to score some quick runs for his team whenever required. In the three world cups that he played, he has scored 381 runs in 25 matches at an average of 27.21 and claimed 31 dismissals behind the stumps. His best knock in World Cups came against the Netherlands in 2007, when he scored an unbeaten 75 which saw him reach his 50 in just 21 balls – the fastest fifty in a World Cup at the time.
Edited by Priyanshi Gupta