Top 10 Xbox One 2019 Games to Play Before Series X Launch
Published 05/29/2020, 8:42 AM EDT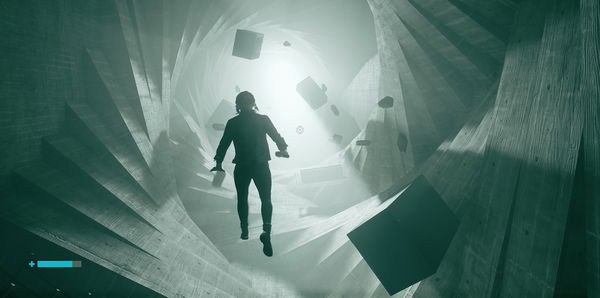 Xbox is looking to change the world of gaming with its upcoming Xbox Series X. Promising to be the quickest and boldest new design. Not to forget that Playstation 5 also promises the same, so the competition is definitely on. That doesn't take away any glory from the Xbox franchise. If one considers the past year itself, one will realize how Xbox provided nothing but the best.
ADVERTISEMENT
Article continues below this ad
When we see carefully, we can see a pattern emerge in these games and their quality. It was the promise for something better, which is what Series X is going to deliver. Looking back at 2019, it was a pretty successful year for Xbox. Positive sides like the game pass, as well as the console, made Microsoft lay down the necessary groundwork for the upcoming generation of gaming.
ADVERTISEMENT
Article continues below this ad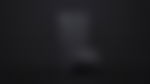 Our top 10 games on Xbox One 2019
A basic introduction to the reasons why these games are the top is listed. Thanks to GamingBolt, we have a general idea about what made these games so special in 2019.
Resident Evil 2
For a game that knows its way around the block, Resident Evil did fairly brilliant in 2019. Capcom has taken the liberty to maximize its potential with this game. We all remember the earlier versions of Resident Evil. Their fan base is quite diverse, and not to forget the Hollywood movies made on this. It has almost everything a fan looks for – intense moments, eerie environment, visual gore, extravagant combat options. The entire survival/horror game genre follows Resident Evil as a cornerstone for success.
NFS Heat
The gaming community has always cherished need For Speed for its groundbreaking storylines. Besides fast cars and cop chases all around, this game offers us a chance to adapt. NFS has seen some worse days. Their franchise was in shambles. However, that did not stop this game from reaching its peak of popularity in 2019. Removing the extensive storyline and unnecessary details did help the sport grow exponentially. Superfast cars, and super quick upgrades, that's all that this game is about.
Kingdom Hearts 3
While it might not be as popular as the other games, it still deserves to be on the top 10 list. The game definitely has a lot of potentials, might not be one of the greats, but it is still better than the previous versions. According to GamingBolt, "Kingdom Hearts 3 wears its heart on its sleeve too." The recreation of the Disney world with extraordinary details makes it accessible.
Borderlands 3
Reborn again with a bigger and better improvement on the previous versions. This game has an uncanny visual resemblance with Apex Predators. However, unlike the battle royale game, this one has its charm with guns, gore, and final moments of fire-fights. The high-octane experience that we know and love is brought back to life in this game.
Devil May Cry 5
One of the leading game franchise, to say the least, Devil May Cry on Xbox was a surreal experience. Although for Capcom, this franchise has also experienced setbacks. Nevertheless, their run in 2019 was quite spectacular, considering Devil May Cry 4 was not that great. Devil May Cry is the perfect symbol of intense gameplay with fashionable combat agencies. The storyline is also one the fans root for, and the dynamic make it a deadly combination.
Control
The reality entertainment genre bases most of its popularity on character and plotline. With the added element of uncertainty, games of this genre can run rampant on other games. Control is one of those games where the player is hooked every step of the way, in control of everything.
Gears 5
For Xbox 360 fans, this was one of the very first games. Our nostalgia was only broken in the later years with the other versions. However, Gears of War lost a lot of its popularity to other first-person shooter games. Nevertheless, Gears 5 delivered on its promise of being one of the very best of its genre. From game mechanics to combat dynamics, they performed in every sector.
Division 2
ADVERTISEMENT
Article continues below this ad
If one can recall, Ubisoft's Division 1 was quite a popular game when it first came out. However, it was not as good as the latest version because it completely revamped the whole game. Every aspect improved to perfection, to give out the same thrilling experience. We cannot take anything away from the game as it merely fulfills all the criteria to be on the top 10.
Metro Exodus
Horror first-person shooter games always have the element of surprise. Along with some proper jump scare techniques, these games only run based on their plot. Although, when you play the game, you'd realize that a lot of designing touch-ups could have made it better.
ADVERTISEMENT
Article continues below this ad
Star Wars Jedi: Fallen Order
Undoubtedly the best game of Xbox 2019, the Star Wars franchise delivered yet again. Respawn Entertainment did tease the game a lot, a single-player game in this franchise was all that was needed. Star Wars is known for its relevance in popular culture – add that with the character exposition and build up. It is the complete package for any Star Wars gaming enthusiast.