Top 4 successful European clubs struggling in their own leagues
Published 10/23/2016, 11:02 AM EDT
By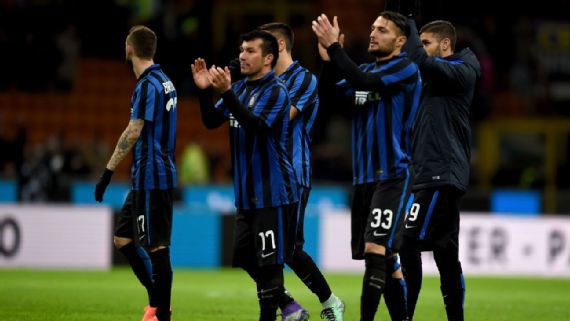 It's fair to say that sometimes things just don't work out, no matter what one did in the past or how good someone's track record is when the dust sets in your eye; no one can say just how long it's going to stay there. The case with successful football clubs is the same. Sure, they're famous, popular and really good when it comes to the game we all love but there's this moment of dullness that sets in and no one can predict its duration. Chelsea's failure last season is just an example of how dubious football really is and it's not just premier league, this phenomena of struggling once in a while runs in all the leagues that exist.
ADVERTISEMENT
Article continues below this ad
Many factors come into play when trying to determine what exactly went wrong in the well oiled machine that they used to be- the manager's probably not right in the head, the captain isn't doing his job, need more centre forwards or just that other teams picked up their paces and beat you to it. This season's no different, from Leicester City to Dortmund, the misfortune is everywhere.
Olympique Lyonnais (Ligue 1; 8)
ADVERTISEMENT
Article continues below this ad
It's no secret that PSG dominates the French league almost every year and takes the trophy home in a rather secure set of environment with no threats to the top place but last season, OL gave PSG a run for their money as they came VERY close to take the crown off of PSG. It's not as if OL spends like a crazy hog on expensive players and they don't exactly have the most famous manager on their roster, so how is it that they beat all the other top notch clubs to the second position last year? Your guess is as good as ours.
However, this season things are a little bit more in order, if you may. Now, it's not as if OL stays at the very bottom of the table, no. They manage to finish just inside the top 10 almost every year and it looks like this season normal service in Lyon has been resumed with the club's position at no. 8 with 9 points off number 2 where they finished last season. The team's game play has been just above average with them drawing most of their games. Their top scorer Alexandre Lacazette has scored 6 times since the season opened as opposed to 12 goals last season (October).
Borrusia Dortmund (Bundesliga; 6)
A lot of people think that Budesliga is made up of just two teams who dominate the league season after season but lately and unfortunately for Dortmund that's not really true. Of late, their game has not been the way it used to be a few seasons back and to be fair to them, they've lost some of their most valuable players in the span of 2-3 years and on top of that they lost their beloved manager who brought them the recent fame and glory.
Klopp's departure hurt the club but they picked up their pace in the middle and lost it just as fast they caught up on it. Dortmund has been poor against teams that have an aggressive and hard pressing approach. The black and yellows have to come away from the losing streak that they've been cursed with at the moment as they've lost 5 points in their last two games.  Falling further out of touch with the top of the table would be a huge setback to the undercurrent of excitement in the Bundesliga caused by Bayern Munich also dropping points twice in a row.
Inter Milan (Seria A; 11)
Inter Milan is just one of those clubs that has controversy and scandals written all over it and that really does not help their case with why they are not able to generate desirable results. Inter Milan did good business in the transfer market this season and despite that their recent results have been nothing but disappointing.
This can be attributed to the recent controversy related to Mauro Icardi's disheartening comments on his own club's fan base and that has affected Inter's game deeply having only won 3 games out of the 8 they've played so far. This also added to the pressure on manager Frank de Boer, who has seen his side win only one home game – against champions Juventus – since being appointed in the summer.
Manchester United (English Premier League, 7)
Yes, it's all been very eventful for the English side having signed a shiny new manager who also happens to be one of the biggest names in the industry along with Zlatan Ibrahimovic and Henrikh Mkhitaryan but something still doesn't quite gel in the team just yet. With Rooney's dip in performance and the player morale getting real low, United is in dire need to straighten up their act and be what they used to be. Their last 5 games have been LLWDD with just one win against Leicester. The former Chelsea boss is yet to fully implement his new system at the Theatre of Dreams but here's hoping he does it soon enough because time is not on their side.
ADVERTISEMENT
Article continues below this ad
ADVERTISEMENT
Article continues below this ad