Top 5 Among Us Plays From Bretman Rock
Published 03/21/2021, 2:01 PM EDT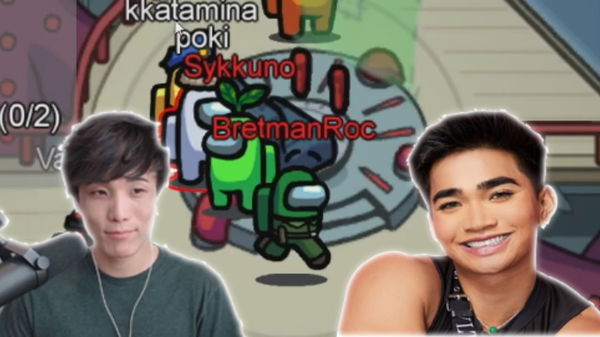 ---
---
If people thought beauty gurus could not play video games, they have probably never seen James Charles or Bretman Rock play Among Us. The two beauty YouTubers took an avid interest in the game while it was trending on Twitch and YouTube. Not only did they enjoy playing Among Us, but they made some impressive plays.
ADVERTISEMENT
Article continues below this ad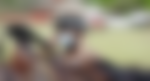 Bretman Rock has kept his love for Among Us going until very recently. He played a few games with Ryan Higa, Valkyrae, and Corpse Husband. If anything, his recent games prove he not only knows how to improve facial aesthetics but also how to win as an impostor.
ADVERTISEMENT
Article continues below this ad
Out of all the games he has played with celebrity streamers, some are legendary due to his high IQ plays. While most of these came as an impostor, he also knows how to troll as a crewmate.
Bretman Rock helps Ryan Higa and Fuslie clutch as impostors
In a January 2021 game with Ryan Higa, Bretman paired up with the host as an impostor. The Higa and Rock duo absolutely annihilated their opponents. When Higa was under suspicion from someone, Bret immediately eliminated them as Higa had an alibi. Both impostors survived till the end, making it a shocking game for all other impostors.
The next game that comes to mind is the one where Bretman Rock killed his fellow beauty influencer, James Charles. As an imposter teamed up with Fuslie, Bret started slow on the kills. While the duo could not win the game as an imposter, Bret managed to sneak a few spicy kills before the others ejected him.
In the series of games, Bretman Rock ended up having a heated argument with James when both were crewmates. While James went at him hard and had some incriminating accusations, Bret managed to defend himself from Jame's accusations till the very end.
The moment Bretman choked a game
ADVERTISEMENT
Article continues below this ad
In a game with Pokimane, Ludwig, and the Amigops, Bret was a crewmate. He managed to make his way to the top 4, with Poki surviving as the sole impostor. Toast, Ludwig, and Bretman Rock had a simple job to figure out who the imposter is. Ludwig pointed all his fingers towards Poki. However, Toast was looking for a sign from Bret.
Unfortunately, Bret went the other way and accused Ludwig. With all the others voting for him, Poki snatched the impressive victory. If Bret had been a little more vigilant, maybe he would be on the victorious end.
ADVERTISEMENT
Article continues below this ad
Even though he made a mistake at catching Poki as the impostor, Bretman Rock realized he makes an amazing team with her when they are on the same side. In an impostor game with Pokimane, Bretman and she sneaked past all accusations unharmed and victorious.