Top 5 Arsenal Midfielders of the Premier League Era
Published 09/28/2015, 12:33 AM CDT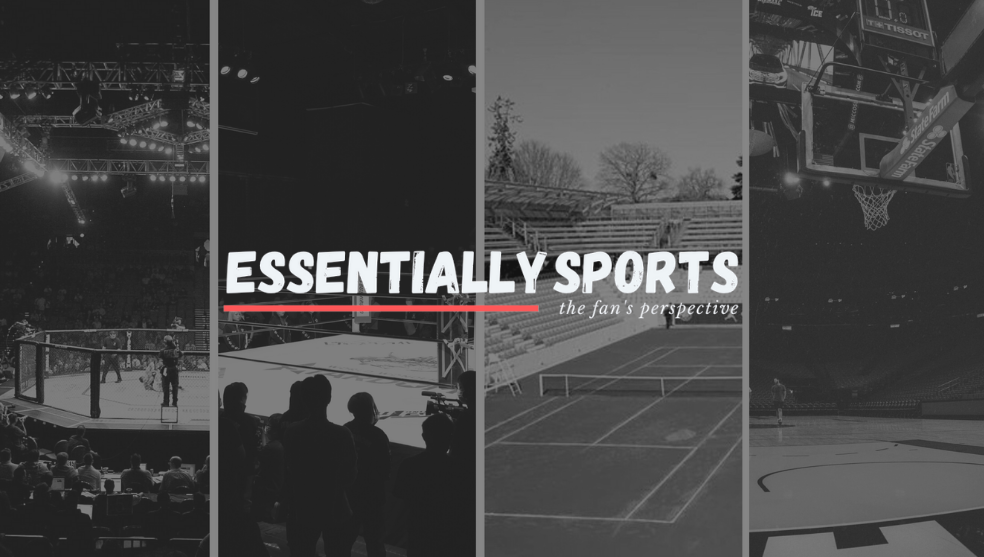 ---
---
Arsenal has produced some of the finest midfielders since the inception of the Premier League. Although, George Graham's Arsenal, before the Wenger era, had depended on their solid backlines and defensive capabilities to grind out victories, the modern Arsenal teams under Arsene Wenger played much more attacking football with quick transitions from defence to attack. Very soon, the North London outfit had the "Boring, boring Arsenal" tag removed and was a much more exciting side to watch under Arsene Wenger and the midfield was the key.
ADVERTISEMENT
Article continues below this ad
1. Patrick Vieira
ADVERTISEMENT
Article continues below this ad
It all began with the industrious partnership between Patrick Vieira and Gilberto Silva. Every Premier League fan should know who Patrick Vieira is. Every Arsenal fan should surely know who Patrick Vieira is. "Paddy" was an important figure in the 4-4-2 that Wenger deployed between 1996 and 2005. He was always the first name on the teamsheet. Not just because of his sheer ability on the ball, which he had in abundance or his size and presence in the middle of the park but, specially because of the fighter and leader he was! Defeat and Vieira never met eye-to-eye. He gave his all week in week out, as though it was his only option. As if, he'd cease to exist otherwise. He didn't know how else to play. The opposition always hated him, because he was always in their faces or was nibbling away at them slowly, until they lost it. He was the kind of man, who could simply look at you, and you'd feel chills down your spine, all the way to your core. Hence, the Arsenal faithful loved him. They worshipped him. There is only one Patrick Vieira, they said.
He was also 'surprisingly' a goal scorer, as many pundits would put it. It wasn't all that surprising, to be honest. He had a knack of scoring some important goals. It was all about his runs and the sheer brilliance of, especially Bergkamp's nimble toes to find the most inch perfect passes. Vieira used to say that whenever Bergkamp had the ball, he always made runs from deep into midfield and into the attacking third. They had developed an understanding through hours and hours on the training pitches. In simple words, breaking play in midfield and then darting forward for a counter, this was Arsenal in a nutshell; and Vieira was the centerpiece of it all. Ever since he retired, there has been an outcry for another Patrick Vieira. Every time, a tall, dark and bulky midfielder came along, Vieira's memories would jog in people's minds. Abou Diaby, Paul Pogba, Yaya Toure have all come close to emulating Patrick Vieira. Arsenal has been trying for 10 years now to replace the talismanic midfielder. But it's never been truer that, "There is only one Patrick Vieira".
2. Gilberto Silva
Samba boy Gilberto Silva was a hard-working, unselfish team player. He was so underrated among the football pundits, and the fans apart from those of Arsenal, that they remember Juan Veron or Diego Forlan over him, for instance, for the couple of goals that they may have scored during their failure of a spell at Manchester United. He was a quite footballer on the pitch andvery effective. He was a leader in the dressing room, a Brazil world cup winner and a regular starter in that legendary Brazilian team for years. With Patrick Vieira, he was the first on the team sheet. The game was simple, but it worked. Vieira had the licence to bomb up and down the pitch, while Gilberto kept things nice and easy in midfield and always stayed deep to stop counters. They had a great understanding together. They were an engine. They were a match made in heaven.
Gilberto did not always get the credit he deserved because he didn't score too many goals. But, that's not the definition of a legend. Thank god for there are players like Gilberto Silva who never really aimed for personal glory. They work behind the scenes, much like a cinematographer or a sound engineer or other technicians in cinemas, who don't really care if their name is out there on everyone's lips, as long as the team wins, or in this case, the film is a blockbuster. Gilberto was a technician. He had a rare ability to read the game. He could tell where the opponent would pass next, not always, but in key moments, and intercept the ball and win back possession for his team. He then kept things simple and gave the ball to players who could move it quickly up front until the same cycle was repeated again. He may have not commanded the same presence that Patrick Vieira did and many may argue that Arsenal had many more creative midfielders in the Premier League era, but nonetheless, Gilberto Silva was a very important part of Arsene Wenger's early Arsenal teams.
3. Cesc Fabregas
Then, there was the prodigal son from Barcelona. There will always be mixed feelings about Cesc Fabregas. Always. Arsenal fans may hate him now, for first moving back to Barcelona and now to our local rivals, Chelsea. But, you can't argue with the ability Fabregas had when he played for Arsenal. Straight into the Arsenal set-up at the mere age of 16 years, he was always a class act. He had so much ability on the ball. He could pick out passes from deep into Arsenal's midfield or influence Arsenal's final third with some eye of the needle passes piercing the opposition backline. But, the most unbelievable ability that he had, that made us Arsenal fans absolutely adore him, the reason why we thought so highly of him, was his ability to put the perfect weight on his passes. Each and every one of his passes had precision. Having left his foot, the ball always reached its desired destination.
The season 2007-08 was the one in which Cesc Fabregas had truly arrived. I don't think Fabregas put a foot wrong that season. Every shot he took, turned to a goal. Every forward pass he made was cheered on by the Arsenal faithful. His on-field relationship with Emmanuel Adebayor was everything Arsenal was about that season. He had memorable games where he single-handedly won it for Arsenal. He was also a fan favorite for his generally amazing form against Tottenham. 
4. Santi Cazorla
Santi Cazorla is a magician. A pure ball player. When one talks about ambidextrous players in the world, there isn't anyone who is better than Santi; only if there were more Santi Cazorlas. He can take corners and free kicks with either foot. I don't think there is an ability a player can have that can better that. He started off on the left-hand side for Arsenal as an inverted winger who would generally move into the midfield third as the game went on.  But, now very recently he has adopted the role of a deep lying playmaker. His job is just to keep the ball and influence the game from that position, and has done splendidly in that position. He is the perpetrator of Arsenal's attacks that emerge from the defense and move casually into the attacking third. He is THE transition, if there is such a thing.
ADVERTISEMENT
Article continues below this ad
Santi Cazorla was majorly influential in getting Arsenal their first trophy in nearly 10 years; the FA cup. He scored that sumptuous free kick from 35 yards out, very unexpectedly to be honest that started the comeback in the final, which will be talked about for years among Arsenal fans. He cemented his place in the hearts of Arsenal fans with that one piece of magic. Off the field, he is one of the best characters too. On the field, he is one of the most experienced players in the gunners set up. His twinkle toes are full of trickery. His intelligence and ability on the ball, is second to none. And he has the chant, to go with all of it. "Ohhhhh Santi Cazorla".
5. Aaron Ramsey
ADVERTISEMENT
Article continues below this ad
Arsene Wenger once claimed that as an ex-midfield player, Santi Cazorla was jealous of Aaron Ramsey. He has everything a midfielder needs to be successful. Only people, who actually watch the game with the utmost focus, can truly understand the ability Ramsey possesses. He is a good passer of the ball and has intelligent movement. Over time, he has gained strength and has become a hard tackler. It's not easy to get the ball off Ramsey. Apart from all this, he has the natural ability to read the game, influence the build-up play and drift through the opposition midfield without them noticing. His off-the ball movement is among the best in the game. Marking Aaron Ramsey should be one of the hardest tasks in the world of football. He doesn't stop. He is like a raging bull, is what he is.
Although, it's never been easy being Aaron Ramsey. He has had the most torrid time after that horrible tackle by Ryan Shawcross, took him from being touted as the most promising midfielders to being booed by the Arsenal fans on his return from injury. It's never easy recovering from a career threatening injury. But, hats off to Aaron Ramsey for answering his critics in the most Ramsey-esque fashions. I guess the only way a fan loves a player unconditionally, is if he so very unexpectedly bags a few goals. In 2013-14, Aaron Ramsey scored 16 goals in the campaign. He also scored the deciding FA cup final winner against Hull. For a midfielder, who was booed for 2 seasons on his return, Aaron Ramsey had truly turned the tables. It wasn't just that he scored goals; he scored some ridiculously unbelievable beauties, which had the ability to make any Gooner drool. The quality of his goals was simply crazy. Arsene Wenger had a long time ago said, "Once Ramsey starts scoring, he won't stop". And, how right was he! It's not very surprising to see that once you see the quality of his runs into the box from deep into midfield. He truly does epitomize the complete midfielder.