Top 5 Call of Duty Campaigns of All Time
Published 05/28/2020, 2:38 PM EDT

Follow Us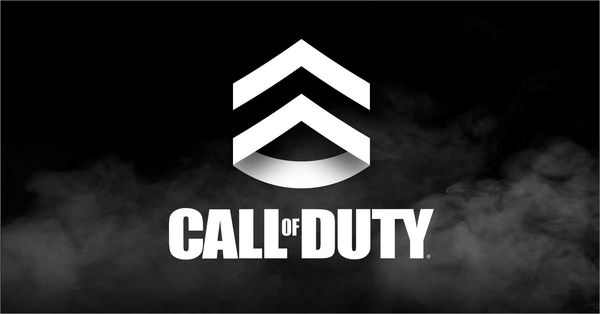 Since its inception in 2003, the Call of Duty franchise has delivered multiple super hit titles that have kept fans glued to their screens and longing for more. Over the years, the franchise has set the benchmark and definition for the first-person shooter genre while sustaining through significant changes. We have seen developers like Infinity Ward, Raven Software, Sledgehammer Games, and Treyarch working alongside Activision to create a host of diverse settings for 16 different games.
America's Favorite Video Today
From World War 2 and the Cold War, Call of Duty has transitioned into the modern and sci-fi worlds and even outer space. From that journey, several nerve-wracking and heart-pounding campaigns have originated. Here, we will be looking at the Top 5 Call of Duty single-player campaigns till now.
5. Call of Duty: Advanced Warfare
ADVERTISEMENT
Article continues below this ad
Released in 2014, this was the first CoD title where Sledgehammer Games served the role of lead developer. The game took players into the future and introduced new Exo movement mechanics. Players could experience the Exo-suit gameplay and technologically advanced weapons, as well as upgrade them. These mechanics gave a fast, dynamic approach to the game, making it a thrilling experience.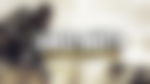 Although the narrative for the campaign might have been predictive, it was nevertheless decent and fun to play. However, unlike previous CoD games, the single-player campaign only featured one playable character. It was in the form of the protagonist, US Marines Private Jack Mitchell. Critics received Advanced Warfare positively, and the game was an overall success. The game stood out for its visual and voice acting, which featured Kevin Spacey as the antagonist.
4. Call of Duty: World at War
Treyarch developed World at War as the fifth installment in the CoD series and released it in 2008. It was the last game in the franchise based on a World War 2 setting, until CoD WW2 came out almost a decade later. The narrative for the single-player campaign focuses on two distinct theaters of all-out War. The Pacific and the Eastern European fronts.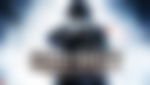 The storyline was accurately based on several historical battles. It showcased the perspective of US Marine Private C. Miller fighting against the Empire of Japan. On the other hand, it also portrayed Private Dmitri Petrenko of the Soviet Union's Red Army as they closed in on Nazi Germany's Berlin. World at War perfectly combined the extreme brutality and spoils of the most significant military conflict in history. Critics reviewed the game positively as it went on to be a commercial success.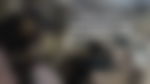 Call of Duty: Leaked Gameplay Reveals New Weapons and More Coming to Modern Warfare in Season 4
3. Call of Duty 4: Modern Warfare
After three back-to-back games set in a WW2 setting, Infinity Ward transitioned into the modern age in 2007 with Call of Duty's fourth episode. Modern Warfare focused on a continuous storyline packed with energy and emotion. The game also incorporated innovations in gameplay mechanics. Moreover, it introduced us to recurring CoD figures like Captain Price, Soap MacTavish, Kyle Garrick, etc. and offered players several playable characters.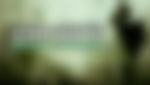 The campaign initiates in the year 2011 when the president of an unnamed country in the Middle East, Yasir Al-Fulani (a playable character), is executed. Meanwhile, Russia falls victim to a civil war kindled by an ultranationalist movement.
The game takes players across a range of locations in Asia and Europe and features several intense and stellar missions. The All Ghillied Up mission stands out the most. Hans Zimmer and many notable actors contributed to the game's soundtrack and characters. Modern Warfare was indeed successful and also received worldwide acclamation.
2. Call of Duty: Black Ops
Another masterpiece of Treyarch's, Black Ops, was released worldwide in 2010, serving as the seventh main title in the CoD franchise. The campaign's story revolves around the peak of the Cold War in the 1960s takes players to multiple locations across the globe. Black Ops combined elements of conspiracy, espionage, history, and mystery with lots of twists and turns.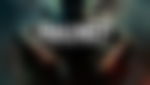 The single-player mode introduced us to CIA operative Alex Mason. He tries his best to navigate through a sequence of events in his memory, which leads to a numbers station. The station dispatches information to sleeper agents conspiring against the United States. Other playable characters include Jason Hudson and Viktor Reznov.
Notable actors like Sam Worthington, Ed Harris, and Gary Oldman featured in the game. Apart from gaining plaudits across the globe, Black Ops went on to be one of the best selling games within the franchise and beyond.
Watch: Treyarch Marks 10th Anniversary for Call of Duty Black Ops
1. Call of Duty: Modern Warfare 2
Infinity Ward developed the sixth chapter in the Call of Duty universe. Modern Warfare 2 was released in 2009, serving as a direct sequel to its predecessor, Call of Duty 4: Modern Warfare. The game is genuinely legendary as it seems nothing short of an action-packed blockbuster filled with twists and betrayals. The thoroughly aggressive campaign can overwhelm anyone.
Providing feedback will help us make your experience better.
Enjoyed Your Read? Let us know how likely you are to recommend EssentiallySports to your friends!
ADVERTISEMENT
Article continues below this ad
The story evolved the relationship between characters such as Soap MacTavish, Captain John Price, General Shepherd, and many others. It elaborates special Task Force 141's hunt for the equally competent antagonist Vladimir Makarov.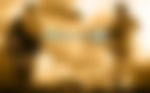 Modern Warfare 2 has had its fair share of controversies too. The terrifying yet fabulous No Russian mission drew massive scrutiny. The mission centered around carrying out a terrorist attack at an airport that involved gunning down innocent, unarmed civilians. Apart from that, racing snowmobiles down mountains to blasting through a prison, the compelling storyline had it all.
ADVERTISEMENT
Article continues below this ad
The game was an instant success received universal applause. It went on to be one of the best titles in Call of Duty as well as one of the most selling. Even after a decade, Modern Warfare 2 has maintained its relevance. This is why it tops our list of Top 5 Call of Duty campaigns of all time.
There you have it. These are the top 5 CoD campaigns, in our opinion. No doubt, we had to skip a few campaigns worthy enough for a feature on the list. Let us know what do you think of the list. Also, which are your top 5 CoD campaigns?