Top 5 Champions League Final Comebacks
Published 12/08/2015, 2:30 AM EST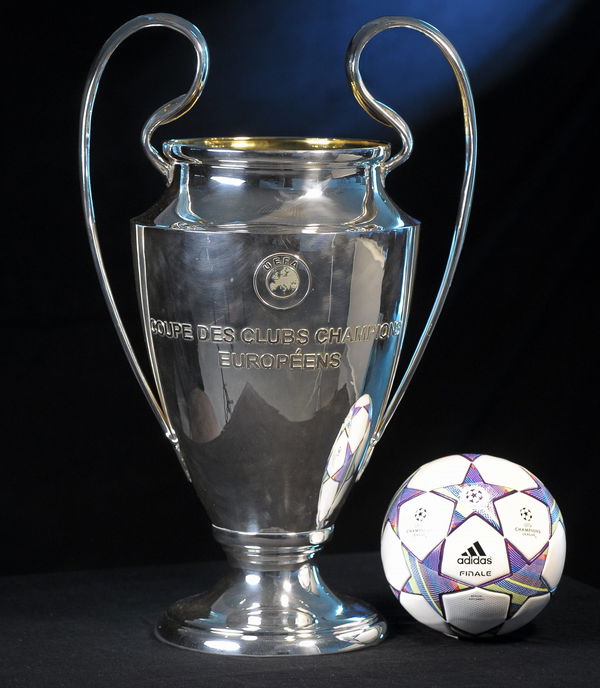 Since the introduction of the "European Cup" in 1955, it has become one of the most coveted trophies in club football. In 1992 it was renamed "UEFA Champions League", but it was only the name that changed. With the teams dreaming to win this cup, it is no surprise that the finals are always fiercely contested. But a final with a comeback is always a treat (well, for most people). Here we take a look at the top 5 comebacks in the history of UEFA champions League Finals.
ADVERTISEMENT
Article continues below this ad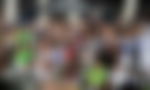 ADVERTISEMENT
Article continues below this ad
5) Barcelona 2-1 Arsenal : 2006 Final
With Arsenal becoming the first London Club to play in a European Cup Final, it was a great chance for them to win the ultimate prize. Barcelona were the favorites to win the final. It also seemed like that when Jens Lehmann was sent off in in the 18th minute and became the first player to do so in a European Cup Final. The magnificent Robert Pires was subsequently sacrificed to make way for Manuel Almunia. However the ten-man Arsenal were the first to score with Sol Campbell heading in from Thierry Henry's cross.
Andres Iniesta substituted an injured Edmilson at half time, followed by an attacking move, switching Mark Van Bommel with Swedish striker Henrik Larsson. With the score still 0-1, Both teams made changes with Juliano Belletti replacing Oleguer and Mathieu Flamini replacing Cesc Fabregas in a more defensive switch. However, just two minutes later, Barcelona equalised with Samuel Eto'o scoring from a Henrik Larsson pass in the 76th minute. Just 4 minutes later, Barca took the lead with Juliano Belletti latching onto Larsson's through ball and shooting between Almunia's legs to score at the near post. Soon after, Barcelona were celebrating their second ever European cup with Captain Carles Puyol lifting the trophy in France.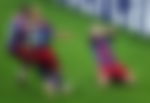 4) Bayern 1-1 Chelsea (1-1 aet)(3-4 on penalties) : 2012 Final
Chelsea came into the final knowing that a loss would prevent them from playing in the Champions League the next year. They ended a lowly 6th in the Premier League, the worst under Roman Abramovich. With John Terry, Branislav Ivanovic, Ramires and Raul Meireles all ineligible to play, it looked like Chelsea were in for a thumping against the mighty Germans at the their "home" ground, The Allianz Arena. It consequently marked Ryan Bertrand's first ever European Appearance for the Londoners, in a bid to nullify the attacking threat of Arjen Robben. Chelsea were being heavily criticized for playing most of their matches very defensively. With a compact defensive line and a robust midfield, Chelsea did very less to initiate attacking opportunity and rather concentrated on defense, hoping for a lucky break on the counter. "Parking the Bus", as this tactic is generally referred to, proved efficient.
But it was in the 83rd minute that Thomas Müller popped in a header from Toni Kroos's cross. Both teams reacted, with Fernando Torres coming on for Salomon Kalou and Daniel Van Buyten replacing Thomas Müller. Soon after, Fernando Torres won a corner in the 88th minute. With Mata behind the ball, it seemed like one last chance for Chelsea to rescue the game. In came Mata's Cross and popping up was Didier Drogba with an absolute bullet of a header at the near post behind Manuel Neuer. The teams kicked off for extra time. The best chance of Extra Time came in the 93rd minute, when Chelsea conceded a penalty, with Didier Drogba clipping Ribery inside the box. The penalty was brilliantly saved by Cech, sending the match into a Penalty Shootout. Chelsea won the shootout 4-3 with David Luiz, Frank Lampard, Ashley Cole and Didier Drogba scoring past Neuer and the Ivorian scoring the all important winning penalty. It was Chelsea's first ever European Title, and they also became the first club from London to win the Trophy.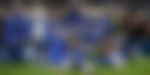 3) Real Madrid 4-1 Atletico Madrid(aet) : 2014 Final
The first ever Madrid Derby in a Champions League Final promised to be a fierce affair. With Atletico Madrid ending Real-Barca dominance by winning the league and Real still waiting for "La Decima", both teams came in strong with Atletico setting up a full functional style of play and Real playing an attacking game in order to dominate the proceedings. In the 8th minute however, Atletico's star striker Diego Costa was forced off due to injury and replaced by Adrian Lopez. Both teams were playing well and after a few missed chances by Real, Atletico punished them by taking the lead in the 36th minute via a Diego Godin header, catching Iker Casillas off his goal line.
Atletico defended well under continuous Real Madrid pressure. Carlo Ancelotti made two changes in the 59th minute with Marcelo and Isco replacing Coentrao and Khedira, in a bid to equalise. Real kept up the pressure with Atletico defending with all the players behind the ball and finally they were breached in the 3rd minute of stoppage time with Sergio Ramos rising highest to head in from Luka Modric's corner. Real started extra time even stronger and had the best chances. However, it was not until the 110th minute in the second half of extra time when Bale scored in from a rebound after Di Maria's scintillating run and blocked shot. Real added two more goals to make it 4-1 with Ronaldo scoring in the 118th minute and Marcelo in the 120th minute. The win in Portugal ended Real's twelve year wait for their Tenth European Title.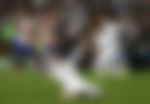 2) Manchester United 2-1 Bayern Munich : 1999 Final
The Historic 1999 Treble winning season for Manchester United will never be forgotten by haters and supporters alike. Just ten days earlier, on May 16 1999, The Red Devils had won the league by a single point, beating Tottenham Hotspurs 2-1 on the final day. Fast forward six days and they were lifting another trophy with a routine 2-0 win against Newcastle United in the FA Cup Final. The Manchester United team of 1998-99 season was one of the best teams ever. With great players and great personalities, Manchester United were a nightmare for any team. The quality was evident in all of their performances, particularly the UCL semi final comeback against Juventus. United won the tie 4-3 but lost Roy Keane and Paul Scholes for the final due to suspension. Missing their best players against an equally impressive Bayern side made it a difficult task for United to win the UCL title. Bayern scored in the 6th minute with Mario Basler scoring from a free kick just outside the area. United however did not lose confidence and started dominating possession, but failing to create clear cut chances. Bayern started the second half on the front foot, but United soon gained control back.
Both teams had a few half chances, but none of them took advantage. Sir Alex introduced striker Ole Gunnar Solskjær with 10 minutes remaining. The substitute immediately forced Kahn into a diving save with a header. As the game headed into stoppage time, the Bayern team were ready to celebrate. But Manchester United had other Ideas. The team showed why they are the true comeback kings. In the first minute of stoppage time, Sheringham pounced on the ball following Ryan Giggs' poorly hit shot and placed the ball into the bottom corner, behind Oliver Kahn. After the goal, United kept up the pressure. It proved too much for Bayern, when in the 90+3rd minute, Ole Gunnar Solskjær reacted fastest in the penalty area to sweep one into the net. United won the title thus completing their treble but it was absolute disbelief and heartbreak for the Bayern players who couldn't get ahold of their emotions.
ADVERTISEMENT
Article continues below this ad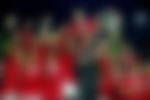 1) Milan 3-3 Liverpool (3-3 aet)(2-3 on penalties) : 2005 Final
The Miracle Of Istanbul, as we call it, deserves to be No. 1 on this list. With Liverpool 3-0 down at half time, all seemed lost. But with a change in tactics and the desire to win, Liverpool did the impossible. Replacing Steve Finnan with Dietmar Hamann and switching to 3 at the back in an attempt to overcome the deficit, the move paid off quite spectacularly. Liverpool scored through captain Steven Gerrard, who headed in John Arne Riise's cross in the 54th minute and 2 minutes later, got another goal back with Vladimír Šmicer beating Dida in the Milan goal with a long-range shot.
ADVERTISEMENT
Article continues below this ad
However, before Milan could get their head straight, Liverpool were awarded a penalty three minutes later. Xabi Alonso had his penalty saved, but scored from the rebound. The score remained 3-3 after extra time with Pirlo and Kaka missing several chances and Shevchenko having his shot and subsequent six-yard rebound saved by Jerzy Dudek. Liverpool won 3-2 on penalties with Hamann, Cissé and Šmicer scoring from the spot and Dudek saving against Shevchenko to win it for the Merseysiders. This was Liverpool's fifth European Cup, which meant Liverpool earned the privilege of wearing a multiple-winner badge and the right to keep the trophy.