TOP 5 Champions League Final Upsets
Published 06/06/2015, 7:21 AM EDT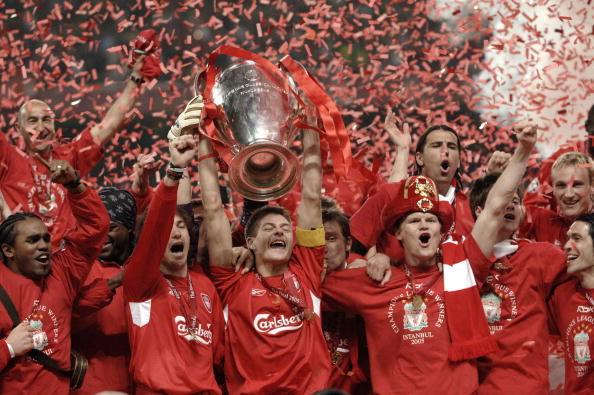 ---
---
There's not many things more joyous than watching the underdog win. The moment when all predictions and talks of 'on paper' goes out the window. Moments when the sheer beauty of sports is highlighted.
ADVERTISEMENT
Article continues below this ad
Remember when Denmark won Euro 1992? Or when Greece won Euro 2004? When South Korea reached the 2002 World Cup Semi-Final? Why go that far, when you have Wigan Athletic winning the FA Cup in 2013! All these moments make us realise why we are sports fans in the first place.
The Champions League is no stranger to such moments. So as Juventus go into today's finals as underdogs in many people's eyes, let's see if they can join these next few teams in giving us that joy!
ADVERTISEMENT
Article continues below this ad
1. 2012 Champions League Final
Bayern Munich 1-1 Chelsea (AET, Chelsea win on penalties)
One of the biggest fairytale finals in Champions League history – Chelsea continued to defy the odds that season when they beat Bayern Munich at Bayern's home ground to win the tournament for the first time in their history. Chelsea were the big underdogs for this match, with most failing to see past a routine Bayern win.
And what eventually made the Blues' win so remarkable was Thomas Müller's headed goal to put Bayern Munich 1-0 up, 83 minutes into the match. At that point a Chelsea fightback seemed unthinkable when the man for the big moments Didier Drogba equalised in the 88th minute to force another 30 minutes of action. Then, tragedy nearly struck as the Blues legend conceded a penalty, giving Arjen Robben the chance to restore Bayern's lead, which he famously squandered thanks to a brilliant Petr Cech in goal.
And even when it went to a penalty shootout, a Chelsea win wasn't in the equation, with the Germans' vastly superior record with penalties and the Londoners' Moscow heartbreak four years previously seemingly ruling them out.
But again the Blues defied the odds, and having been written off all season with the expectation of ending the campaign trophyless and with a 6th place league finish and only a Europa League place, the last kick of Didier Drogba's Chelsea career sealed a 4-3 win on penalties, as well as the trophy for the most prestigious club competition in the world for his team.
Dismissed all season, despite Chelsea's wealth this match is without doubt one of the biggest underdog victories in UEFA Champions League history.
2. 1986 European Cup Final
FC Steaua Bucureşti 0-0 FC Barcelona (AET, Steaua win 2-0 on penalties)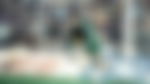 The 1986 European Cup Final was a football match held at the Estadio Ramon Sanchez, Seville, on 7 May 1986, that saw Steaua Bucureşti of Romania defeat Barcelona of Spain in an extraordinary penalty shoot out, after 120 minutes of play could not separate the two sides. Barcelona had all of their spot kicks saved by Steaua goalkeeper Helmuth Duckadam, who was later dubbed "The Hero of Seville." It was the first European Cup final to finish goalless and remains Steaua Bucureşti's only European Cup triumph, and the only one by any Romanian team.
Barcelona nerves and calm defending from Steaua sweeper Miodrag Belodedici did the job for him producing one of the biggest upsets in the competition's history. Steaua goalkeeper Helmut Duckadam saved all four Barcelona penalties as a scoreless shoot-out followed 120 scoreless minutes until Marius Lăcătuş and Gavril Balint converted to send the cup to Eastern Europe for the first time.
3. 1987 European Cup Final 
Bayern Munich 1-2 Porto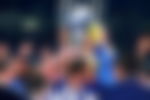 The defeat handed to Bayern Munich in 1987 by FC Porto in the now titled Ernst-Happel-Stadion, Vienna is one of the Champions League's most famous upsets. Die Bayern were seen as odds-on favourites and the entire club were assured that victory would assumingly come. Bayern Munich's then president, Fritz Scherer, had sanguinely prepared his victory speech in anticipation of a triumphant conquest against the Portuguese side. Porto were without their talismanic striker, Fernando Gomes, who had won the European Golden Boot in 1983 and then in 1985. The striker, who went on to go and score 163 goals in 184 games for Porto, was withdrawn with a broken leg. Bayern München were not without casualties too, they had lost defensive stalwart, Klaus Augenthaler as well as striker Roland Wohlfarth, who famously was convicted for taking anorectics in the following decade.
The Portuguese side fought back from 1–0 down to win their first European Cup, with the goals coming from a back heel by Rabah Madjer and a volley from Juary, after a Ludwig Kogl header had given Bayern the lead in the first half. The final was the first European Cup final that Bayern, and their captain Lothar Matthaus would lose to successive late goals.
Bayern's characteristic conservatism contributed to their downfall in 1987 European Cup Final.  Their inability to change things around in a tactical battle that could have easily been won was highlighting.  Artur Jorge altered things around in a way that theoretically would have been a bad decision, but, as this game vindicates, it is often about the philosophy embedded within a team that influences whether a match is won or lost.
4. 1997 UEFA Champions League Final
Borussia Dortmund 3-1 Juventus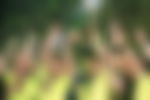 Juventus, led by coach Marcello Lippi, looked stunned. Just one year ago almost to the day the Italian giants had overcome Ajax to become the reigning European champions. The German side have just defied all odds and taken the lead against the Old Lady.
The European champions had also added the likes of Christian Vieri and Alen Boksic in attack as well as a 24 year old attacking midfielder by the name of Zinedine Zidane. This trophy had Juventus's name written all over it and the entire continent was expecting them to win it. 
29 minutes into the biggest game on the planet and Dortmund were refusing to stick to the plan. Juventus may have enjoyed large periods of dominance in possession and attack, but once a solitary corner rebounded to defensive midfielder Paul Lambert who then knocked the ball to the back post for Riedle, the script had been ripped up and thrown to the wind. Five minutes later the Black and Yellows had doubled their lead. This time from another corner through a swung-in cross from Andreas Moller which found Riedle again leaping above all others to be the first to the ball. The forward connected perfectly with the cross and knocked the ball pastPeruzzi for the second time that night with a bullet header. Before Juventus could even regain their composure and address this turnaround Dortmund had already doubled their lead. 
The second half offered much of the same in terms of possession, with Juventus again dictating play and attacking Dortmund with every hope of restoring their dominance in the game and they finally found some respite from the German storm with a wonderfully worked goal in the 71st minute.
But one of the most famous moments in Champions League history followed, when Lars Ricken came on as a substitute, only to score with his first touch, that too an audacious chip over the keeper from outside the box. The Juventus crowd was stunned and Dortmund held on to a famous underdog win.
5. 2005 Champions League Final (Miracle of Istanbul)

AC Milan 3-3 Liverpool (AET, Liverpool win 3-2 on penalties)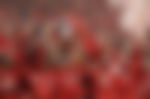 ADVERTISEMENT
Article continues below this ad
The "Miracle of Istanbul", the 2005 UEFA Champions League Final between AC Milan and Liverpool will forever be remembered as one of the greatest finals in world football history. Almost every football fan knows the tale of this final played at the Ataturk Olympic Stadium in Istanbul in which Milan went 3-0 up at halftime. At that point, it was shaping up to be one of the most one sided finals ever, with AC Milan playing some of the most beautiful football seen in a Champions League final. Even before the game Milan were favorites with more quality players and manager. Liverpool being the underdogs, decided to step it up a notch in the second half.
The result seemed a forgone conclusion just 60 seconds into the encounter, when captain Paolo Maldini volleyed home Andrea Pirlo's free kick cross to put Milan 1-0 up, before a Hernan Crespo brace before halftime seemingly sealed Liverpool's fate.
ADVERTISEMENT
Article continues below this ad
Even at 54 minutes when Steven Gerrard gave Liverpool a lifeline and scored to make it 3-1, the final result never seemed in doubt. But what happened next changed football history forever. Given space on the edge of the Milan penalty area, Vladimir Smicer hit a powerful yet hopeful shot which somehow found it's way past the Italian's packed defence and in to the bottom corner past Milan goalkeeper Dida.
With the score at 3-2 and Liverpool now attacking fast and full of hope, nerves got the Milan defence as they conceded a penalty as Gennaro Gattuso fouled Gerrard in the box. Xabi Alonso stepped up and scored the penalty, putting Liverpool back in the game at 3-3, and, far more remarkably, making AC Milan's certain Champions League win completely crumble in the space of just six minutes. A penalty shoot-out with Jerzy Dudek's wobbly legs and famous save from Andrei Shevchenko later, and a certain AC Milan win turned into a fifth European title for Liverpool, and one of the greatest comebacks ever seen in the sport.