Top 5 Cheating Incidents in eSports
Published 05/14/2020, 11:06 AM EDT
By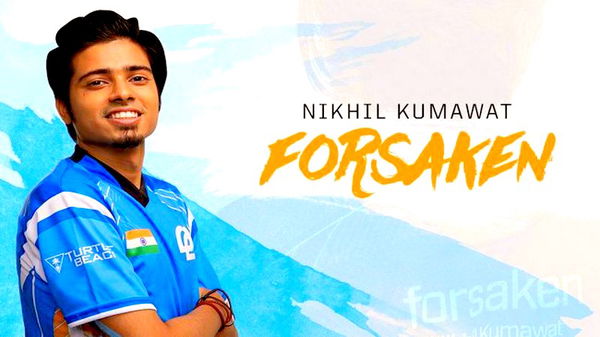 Cheating is quite rampant in gaming, especially casual gaming. While some may argue it is harmless in casual gaming it is hardly so. Ruining the experience for others in any form of gaming is simply not done. However, every now and then, we come across such instances in competitive eSports that cause quite a stir. And cheating in a competitive setting is just plain unforgivable. The community and organizers never look kindly upon such dishonesty; the team or player in question certainly feels their wrath.
ADVERTISEMENT
Article continues below this ad
Cheats in eSports
Over the years we have had quite a few cheating scandals in eSports, some more blatant and shocking than others. Here, we take a look at the Top 5 such incidents that pop to mind.
ADVERTISEMENT
Article continues below this ad
5. Apxvoid- Hearthstone
While this hardly qualifies as cheating, it still fell under the rules of cheating, technically, and the popular Hearthstone player, Apxvoid was handed a ban by Blizzard. During the 2019 HCT Winter Playoffs Americas, Apxvoid messaged an admin on the admin bard, asking for some advice. Turns out, he was actually asking another player the answer to a simple question just to calm his nerves. He had simply typed up the message on the board so that the payer next to him could see it and answer him. Sadly, he accidentally pressed enter later on to send the message on the board, which led to an investigation.
Check out his statement explaining his mistake, here.
4. Azubu Frost
League of Legends is not only one of the most popular games in the world it also has one of the most intense competitive scenes. Back in 2012, at the League of Legends World Championships, Azubu Frost was up against SoloMid. Each member of Azubu Frost could be seen taking their eyes off their own screens, which in itself is peculiar in a game like LoL. Turns out, they were eyeing the screens set up for the spectators so as to gauge the position of their opponents on the map. Anyone who has ever dabbled in LoL knows what a huge, and unfair, advantage that would be.
While Azubu Frost was not banned for their dishonesty, organizers fined the team to the amount of $30,000.
3. Robodoping
British Cycling's eSports Championships did not get off to a great start. Officials stripped YouTuber and cyclist, Cameron Jeffers off his championship title for…robo-doping.
While all other participants were using "Tron" cycles, Jeffers accepted a "Zwift Concept Z1" which gave the user a much superior output. The media promptly termed the cheating scandal as robodoping, which is weirdly apt and yet amusing.
Officials slapped Jeffers with a £250 fine and a six months ban from all racing format competitions.
2. KQLY
Back in 2014, Titan's star player, Hovik "KQLY" Tovmassian, was handed a VAC ban, causing a stir in the CS: GO community. Having won the ESWC 2013 with Clan Mystic, KQLY joined LDCL in 2014 and managed a top 4 placing at ESL One Cologne.
This was particularly shocking as KQLY was one of the best players in the game at the time. While he initially denied having cheated, he went on to admit he had decided to give a hacking software a try. Apparently, the developer of the aim-biot software convinced KQLY that many pros were already using a variant of the software.
Just take a look at one of his LAN games below.
ADVERTISEMENT
Article continues below this ad
1. Forsaken- CS: GO
Perhaps the most infamous cheating incident in CS: GO history and an amusing one at that too. Optic India's player, Forsaken, was caught cheating red-handed, using an aim-bit, at the eXTREMESLAND 2018 Asia Finals. Officials soon realized something was fishy with his game and as they approached Forsaken and his setup, the player tried to quickly delete the software installed on the PC, which he had hilariously saved as "Word.exe."
Further investigation into the incident also led authorities to realize that he had cheated at ESL India Premiership 2018 Fall as well.
ADVERTISEMENT
Article continues below this ad
Check out the hilarious incident below.

There you have it, the most infamous cheating incidents in eSports history. No doubt we have had to skip a few significant incidents; do mention the ones you feel were too prominent not to feature here.