Top 5 tennis coaches who were once players themselves
Published 07/19/2016, 11:13 AM EDT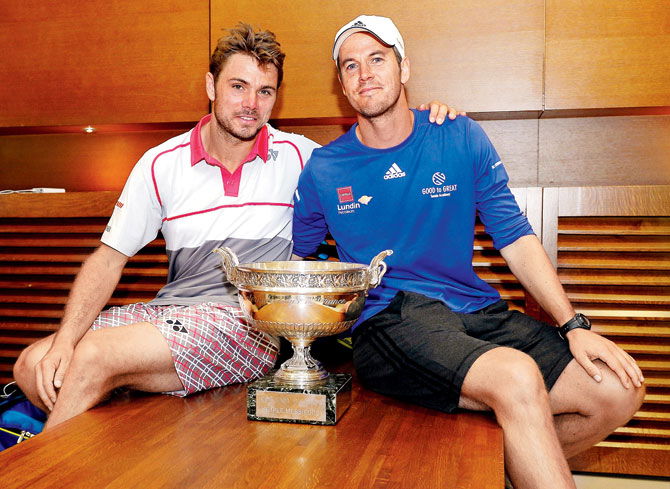 ---
---
No matter how competitive a sport is, the guidance of a coach helps to channelize the strength in the right direction and bring out the best results. Following are the top tennis coaches that have not only had a respectable career of their own but, have helped revive the careers of players and giving them a boost.
ADVERTISEMENT
Article continues below this ad
Magnus Norman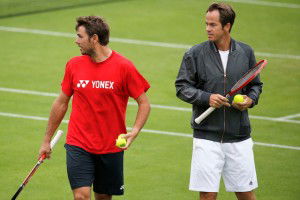 The former Swedish player was the runner-up at the French Open in 2000 and achieved the highest ranking of 2 in 2001. He collaborated with the Swiss Stan Wawrinka in 2013. Norman has helped Wawrinka improve his quality of play and produced quick and effective results by helping him win his first ever Grand Slam at the 2014 Australian Open and 2015 French Open. He has strengthened the Swiss' single handed backhand and the improved the tactics involved to construct points and overpower the opponent. Though becoming the best Swiss player is next to impossible, but Stan has managed to prove that he is more than the 'second best player' of the country, as he was mostly written off previously.
ADVERTISEMENT
Article continues below this ad
Brad Gilbert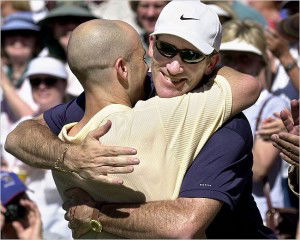 The 1988 Olympic singles winner from America had once reached the highest career ranking of number 4 in 1990. He has found more success as a coach, serving to multiple players including Andre Agassi, Andy Roddick, Andy Murray, Kei Nishikori and Sam Querrey. His most successful partnership has been with Agassi that lasted 8 years. He has been described as the 'greatest coach of all time' by Agassi as he successfully won 6/8 Grand Slams under his guidance. Gilbert joined forces with Roddick as soon as he parted with Agassi and showed immediate results as Roddick won the 2003 US Open, finished the year as world number 1 and became a finalist at the 2004 Wimbledon.
Ivan Lendl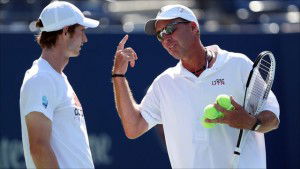 The former world number 1 and 8 time Grand Slam champion did a brief stint as a coach to the Brit, Andy Murray in 2012. Under his tutelage, Murray won an Olympic gold medal in singles and a silver medal in mixed doubles. The same year he won his first ever grand slam at US Open. His great run at grass continued as he won the Wimbledon in 2013. But the two separated in March 2014 on mutual consent Lendl.
But before this year's grass season, Andy recalled Lendl in his team and the results speak for themselves. Winning a record Aegon title and Wimbledon for the second time, Lendl has yet again proved his clinical role behing The Scot's success.
He has been widely praised for his contribution in lifting the game of Murray.  As a player himself, Lendl was a quick mover on the court and a brilliant tactician. This is also reflected in the game of Murray.
ADVERTISEMENT
Article continues below this ad
Goran Ivanisevic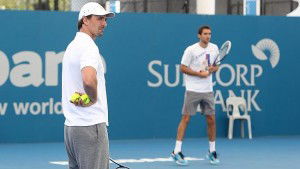 The 6ft 4in big-hitting Croat turned pro in 1998 and gained prominence after he won the 2001 Wimbledon Championship after three previous failed attempts. He became the only person to win this title as a wildcard. His other notable achievements include the double bronze victory at the 1992 Olympics in singles and doubles. He started coaching countryman Marin Cilic from 2013 and under his guidance he won his first Grand Slam at the US Open 2014.
Boris Becker
ADVERTISEMENT
Article continues below this ad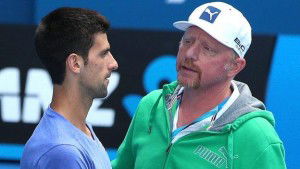 The youngest ever Wimbledon champion at 17, the former German world no.1 clenched a total of 6 majors in his 15-year long career along with three Tour Finals and 1992 Olympics gold medal. Post retirement he started commentating for BBC at Wimbledon, giving up the job to act as a head coach for Novak Djokovic, mainly to provide a mental edge in a high-intensity match. The two teamed up at the start of 2014, and Djokovic won Wimbledon that year. It was followed by making all four finals in 2015, winning three except the French Open. Djokovic also captured the Tour finals in both 2014 and 2015 and six masters and 11 titles. The year 2015 was a dream run for the partnership and 2016 has been no less. Completing career slam and winning the first two majors this year, this partnership is the most impeccable one currently in our game. Though, Becker's amount of contribution will always be a matter of debate.
More from EssentiallySports on Tennis