Top 5 Cricketers who were dropped for Misconduct
Published 01/17/2018, 2:22 AM EST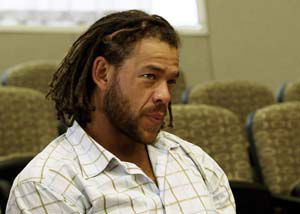 ---
---
Cricket is a curious sport. The selection of cricketers for their national squads are an even more curious thing – for both fans and pundits. A player's form doesn't always determine whether he would make the cut for the national team. The selectors look at a variety of criteria, before selecting a certain player. Recently, England and Wales Cricket Board (ECB) director of cricket Andrew Strauss stirred-up some controversy in England when he said that in-form batsman Kevin Pietersen is not in contention for selection in this summer's Ashes series, against Australia. Pietersen, who is fondly called KP, is not the only cricketer to have faced the problem of being not selected, on criteria other than his form on the pitch. Let's take a look at five cricketers who were dropped from their respective national squads for reasons such as their misconduct .
ADVERTISEMENT
Article continues below this ad
Shoaib Akhtar, Pakistan:
The Rawalpindi Express, as he is fondly, called has had a roller-coaster of a career, in international cricket, filled with fitness and disciplinary issues. The Pakistani fast bowler was also called out several times for chucking, but his action was later cleared by the University Of West Australia. Akhtar had even allegedly faked an injury, in order to be rested, during a Test series.
ADVERTISEMENT
Article continues below this ad
Other than this, the Rawalpindi express also had his spats with the then coach and captain Bob Woolmer and Inzamam-ul-Haq. He famously had a spat with the duo, and was left out of the Pakistan squad for the 2007 World Cup. Later on, the Pakistan Cricket Board (PCB) declared that Akhtar was nursing an injury, and was not fit to play in the World Cup.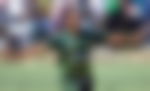 Dwayne Bravo, West Indies:
The former West Indies ODI captain found out the hard way what can happen to a cricketers career, if he gets into some serious beef with his cricket board. After a long-drawn saga about payment, the West Indies Cricket Board (WICB) and the players seemed to have come to loggerheads with each other.
Under Bravo's captaincy, West Indies pulled-out midway through a tour of India, which got the WICB in a lot of legal trouble with the Board of Control for Cricket in India (BCCI). Subsequently, Bravo was stripped of his captaincy, and was dropped from the 2015 World Cup squad.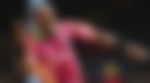 Kevin Pietersen, England:
The South Africa-born English cricketer has been in the limelight ever since England failed to progress from the group stages of the ICC World Cup 2015, in Australia, with many feeling that the 34-year-old batsman should be brought back to the squad to provide some dynamism to the batting line-up.
However, disciplinary problems, and personal issues with Strauss seem to be the main reason for keeping KP out of a floundering England team. This week, Pietersen scored an unbeaten triple century for Surrey, against Leicestershire, right after Strauss said that would never play for England. KP's 355 not out was the highest score in a Championship match, in the 21st century.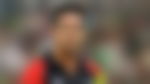 Hansie Cronje, South Africa:
Another South African connection on the list, Hansie Cronje is probably amongst the most iconic of South Africa captains. Under him, South Africa became one of the most feared teams in the world, reaching the World Cup semi final, in England in 1999. However, there was a dark side to the former South Africa captain as well.
Cronje was dropped from the squad and stripped of his captaincy, after he confessed being linked to accepting sums of money from bookies, and also soliciting with his players, to not play well. Later, when it was proved that Cronje had fixed matches, he was banned from cricket, for life.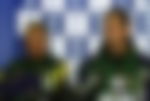 ADVERTISEMENT
Article continues below this ad
Andrew Symonds:
The Australian all-rounder's career was often marked by disciplinary issues that overshadowed his on field performances for the Aussies.
ADVERTISEMENT
Article continues below this ad
Symonds was sent back from the World T-20 in 2009 after he broke a clause relating to alcohol consumption in his contract. However, this was not the first time that he was involved in something like this, Symonds had earlier been found to breach the disciplinary code of Cricket Australia in 2005, at Cardiff a day prior to Australia's loss to Bangladesh in the Natwest Series.