Top 5 Fortnite Creative Christmas Maps
Published 12/21/2020, 6:49 AM EST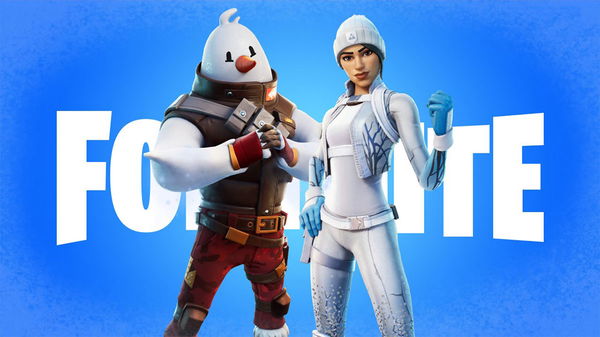 ---
---
Some of the most innovative map creators in the Fortnite community have continued their awe-inspiring work even as Christmas draws closer. Owing to their efforts, players around the world have some exciting freezing maps at their disposal. From 1v1 sniper gunfights to snowball fights, these maps offer a vast variety of game modes.
ADVERTISEMENT
Article continues below this ad
Here are the top 5 Fortnite Christmas/Winter maps to make your festive season more memorable than ever:
How to 'Trick or Treatin!' in Fortnite
ADVERTISEMENT
Article continues below this ad
Gun Game: Trick or Treatin'! currently boasts the highest amounts of likes on FCHQ. As the name suggests, it is a free-for-all gun game map where the first person to get 20 kills wins.
Code-2554-0350-2054
Along with a Christmas/Winter theme, the map also has a bunch of spooky spider webs and pumpkin heads.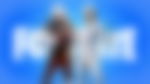 Snowball Fight!
Ritual and Mackjack have created a snowy map where 2 teams with 16 players each battle it out on the snow. Players have to collect and throw snowballs for three rounds and the last standing wins.
Code– 0568-8105-3673
If a vast area with snow isn't enough, the map has several Christmas trees and snowmen spread across:
Play competitive Frosty Zone Wars as a duo in Fortnite
The classic Frosty Zone Wars creative map is now at its best with only Chapter 2 weapons and realistic Chapter 2 terrain. The map has a winter theme, an actual moving zone, and farming rates. To keep the games intense, Shride has set a very fact-paced zone pattern.
Code– 6222-7602-3989
The map's trailer explains why it is a perfect training ground for competitive players: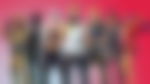 Deliver the most packages among the ice to win
While the previously mentioned maps declare a winner by combat, Squelmechky's Snowed Over lays down a freezing path for players to deliver packages. Two teams with 16 players each can compete on the map, and the team to deliver the most packages wins.
Code– 9048-2238-7415
Take a better look at the delivery routes as showcased in the map's teaser:
Shoot and Ski simultaneously in Fortnite
If you think that gunfights in Fortnite are not exciting enough, try taking down opponents while skiing down Mount Pike. Sunday CW's mini-game map, Ski Shooters, contains two teams with 6 players.
Code– 1035-5206-8493
To make things more exciting, the skiing course also has a lot of obstacles and weapons for the players:
ADVERTISEMENT
Article continues below this ad
To play any of these maps, simply load Fortnite in 'Creative' mode and launch a Fortnite Creative server. Find a 'Change Destination' console and enter the codes mentioned above.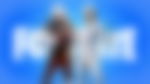 ADVERTISEMENT
Article continues below this ad
Would you celebrate your Christmas in Fortnite by delivering packages or shooting your opponents while skiing?
Trending Stories