Top 5 free transfers completed until now
Published 07/03/2015, 3:30 PM EDT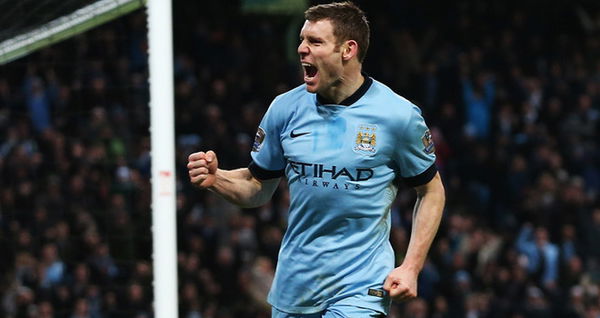 ---
---
Its that time of the year when teams all across Europe leave no stone unturned in search of squad reinforcements. Its that time of the year when we take it upon ourselves to read scout reports of every player our beloved club is targeting. Its the summer transfer window and its wide open !
ADVERTISEMENT
Article continues below this ad
Many big clubs make expensive signings, spending exorbitant amount of money on a single player and there still remains a risk of the money paying off. But many-a-times, a few players come in for a less amount or none at all and end up making a big mark at the club.
We take a look at a few free transfers completed this summer that are tipped to succeed next season.
ADVERTISEMENT
Article continues below this ad
5) Tom Cleverley to Everton
Ever since his exit from Old Trafford on loan to Aston Villa, Cleverley has shown a few glimpses of why Sir Alex Ferguson called him 'potentially the best midfielder in Britain'. But his season as a whole for Villa was disappointing as 3 goals in 37 appearances with zero assists is a dismal record. But with age still on the 25-year-old's side he has the potential to be a better midfielder if not the best. Game time in his preffered attacking midfield position will improve his statistics and his energetic and attack-minded approach will help Everton next season.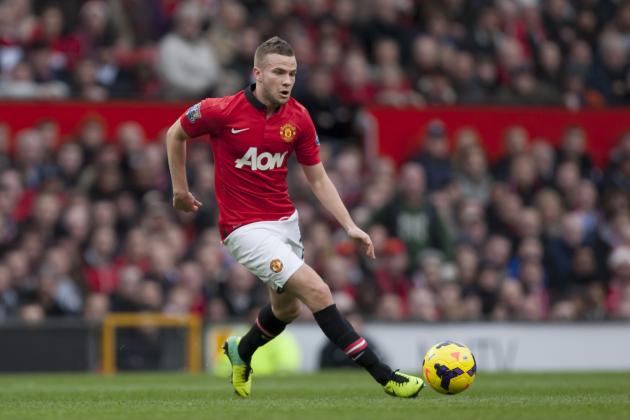 Reunion with Roberto Martinez, under whom he had a spectacular loan spell at Wigan, would have been the key factor in Cleverley's decision to join Everton. It was Roberto Martinez who kick-started his Premier League career. A much more experienced Cleverley would thrive under Martinez at Everton this time around.
4) James Milner to Liverpool
In 2002, a certain James Milner announced his arrival to world football against Sunderland in the Premier league aged just 16. Since then his career has been full of ups and downs. A stand-out player for Aston Villa once he could have had the same effect on Manchester City but a host of managerial changes saw him being sidelined. The versatile England international has played in a lot of positions across the field and even today claims to have no preference.
A perfect team player, he requires the coach's faith which in his career at certain times has helped  him to pull off exceptional performances. Last season Milner had saved City on a number of occasions from humiliating losses and was instrumental in his side claiming the second place in the league. His move to Liverpool could be one of the best free transfers of this window.
A manager with a repute like Brendan Rodgers can help him become a big success at Anfield as Rodgers is known to get the best out of a player. Now aged 29 years he's at the peak of his career and would have an immediate on Liverpool's campaign next season.
3) Andre Ayew to Swansea City
Marseille would surely be one of the most gutted sides in Europe after losing a player of his caliber and that too on a free transfer. Andre Ayew is a technically gifted winger who is known for his spectacular link-up play, power and pace. All in all he is a beast.
Ayew's got the physical capabilities to thrive in English football and would be a force to reckon with. Swansea are looking to build on a successful season and having signed Ayew, they have pulled off a coup. Having said that, Ayew could have gone to a much bigger English club. Liverpool were keen on his services but playing for Swansea would make him a star at the club.
He will be wearing the number 10 jersey next season for the Welsh club and would definitely be key to their season as they aim for an even better finish this time.
2) Xavi to Al-Sadd
Xavi's inclusion was a no-brainer. A loyal player all these years to Barcelona, his contribution to the side has been second to none. His exceptional midfield partnership with another great Andres Iniesta was a delight to watch every season. An extensive part of the famous tiki-taka system, he was central to Barcelona's success winning them countless trophies and establishing them as European heavyweights. The 35-year-old still managed to make 44 appearances for the Blaugrana last season but completed 90 minutes on only 9 occasions.
He still would have had many many European sides fighting for his signature but he ruled out playing in Europe altogether and secured a move to Qatar, which could turn out to be one of the best free transfers of the season. His contribution to the Spanish team would forever remain unparalleled.
ADVERTISEMENT
Article continues below this ad
1) Sami Khedira to Juventus
The World Cup winning German is probably one of the best readers of the game. A strong physical presence added with a range of passing ability and mental attributes gives you a classic midfield enforcer. He would be an amazing addition to any side he would go to but requires patience. He's not been the same since the cruciate ligament rupture but had shown glimpses of his brilliance in the World Cup last year. Luck has also not been in favour of the 28-year-old as he was frozen out of the Real Madrid side last season making just 17 appearances in all competitions.
ADVERTISEMENT
Article continues below this ad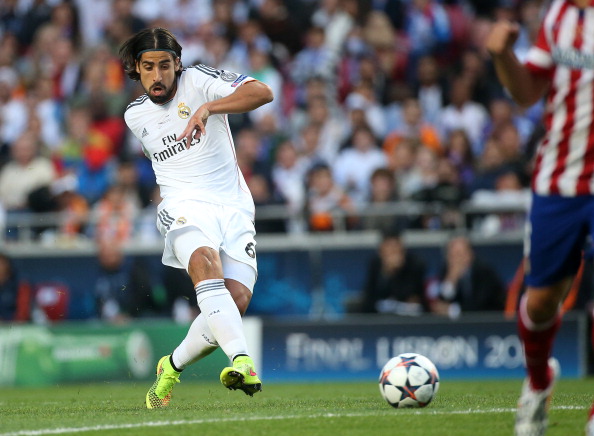 Real might regret the decision of letting him go for nothing because Juventus have certainly got a player capable of leading them to another strong Champions League campaign. Given the quality of his game and the fact that Juventus got him for free certainly adds up to give us probably the signing of the summer. Opportunities will come for the German international and he must prove himself.