Top 5 Games of Last Decade to Play During Lockdown
Published 04/19/2020, 4:51 PM EDT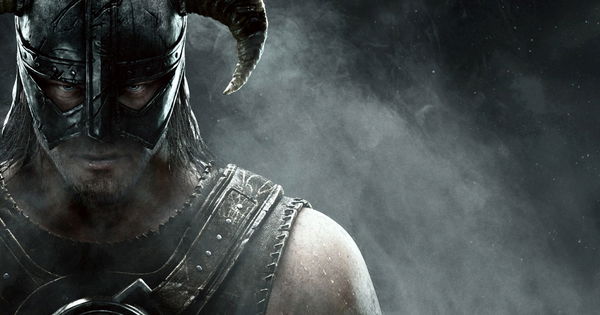 ---
---
The new decade has already given us some amazing games, while many others are set to release soon. We will also soon be playing on next-gen consoles, which will certainly change a ton in the gaming industry. But we are not there yet, and not all of us can buy the new-age consoles on launch. So, we thought to list out the top 5 games from the last decade to keep us engaged for now, especially since we're all forced to stay home.
ADVERTISEMENT
Article continues below this ad
Keep in mind we are only ranking single-player games here. So, you multiplayer and Battle Royale nuts better not get offended.

ADVERTISEMENT
Article continues below this ad
Top 5 Games of 2010s
5. Grand Theft Auto V
What can we say about GTA that hasn't already been said? Rockstar Games really outdid themselves with this series of the highly popular franchise. The game sold a mindboggling 110 million copies worldwide, making it one of the best selling games ever.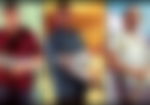 Over the years GTA has formed a loyal user base, and with each passing year, the game seems to attract new users as well. While GTA titles are always engaging and entertaining at the very least, GTA 5 is something else.
You switch between there main protagonists, each with his own quirky and awesome personality. All three come together for a series of heists that entail a ton of chaos and fun.
While the storyline is just a fun ride, the rich open-world is something you can spend hours on end just exploring.
I remember the first time I stepped inside one of my character's home, I sat down for a smoke and turned my attention to the TV. A cartoon was playing, and I ended up watching the entire episode. Not only was this a brilliant concept, I just loved that cartoon as well. I knew right then, I was going to have a ton f fun playing this game.
4. The Last of Us
Oh, what an emotionally charged this story was. The setting of the game might send chills down your spine given our current situation, but do not worry, the COVID-19 pandemic is unlikely to result in a similar scenario.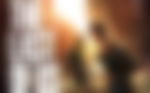 Set in a post-apocalyptic world, humanity has sunk into a horror-show. Zombies are running amok, while the surviving humans are engaged in brutal self-preservation that entails murdering fellow non-mutants too.
It fleshes out the dark side of humanity in quite a convincing manner.
Joel, the primary character we play, is tasked with a mission to safely smuggle Ellie, a teenager, across the country. Simple enough? Do not be so sure. Having to navigate through some chilling terrain, Joel and Ellie form a heartwarming bond along the way.
One of the few games that truly manages to make the player care about the story and the characters in it.
The ending is something else too. Sadly, The Last of Us is a PlayStation exclusive so not everyone will be able to give it a go. But if you have the console and have never played the title, this is as good a time as any.
3. Elder Scrolls V: Skyrim
Where to begin with Skyrim? A game that gave you all the freedom in the world (virtual world, that is) than most other games. A true blue Role-playing game, Skyrim enabled you to develop your character as you deemed fit. You could pick a weapon out of the many hundreds you came across, you could give your character abilities and spells from a plethora of choices.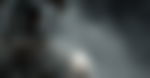 Playing a Dragonborn makes you special since you have some awesome dragon-like abilities. You learn the dragons' best-kept secrets and use that to make yourself ever more powerful.
With an almost unimaginable number of quests, treasure hunts and areas to explore, you'll never truly be done playing the game. Add to that the freedom to explore the story as you want, Skyrim is simply a gamer's dream come true.
In most games, either one of the game mechanics or the story narration seems a bit compromised. However, with Skyrim, Bethesda strikes a wonderful balance between the two elements.
This would be a perfect game for you to play during these times of social distancing. We'll probably have defeated the COVID-19 disease before you finish this game.
2. Legend of Zelda: Breath of the Wild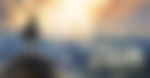 Legend of Zelda is a series that has entranced millions over the course of four decades. It commands a very passionate fan following, who swear by the game. However, many others failed to see the appeal of the game until Nintendo released Breath of the Wild.
Breath of the Wild was also to be Nintendo Switch's flagship title, announcing the console's arrival with a bang.
Oftentimes, the previous games in the franchise sapped you of enthusiasm because of the puzzles, the linear storyline, and the restricted areas. The 2017 title changed all that, revamping the entire game. A truly open-world game, Breath of the Wild allowed players to explore the vast beauty of Hyrule as you wished.
The realistic elements introduced were just too fun as well. While you could climb and mount any surfaces, rain would make it slippery and that much difficult. Hot areas meant you could cook your food on the ground while in the cold areas your food would freeze up!
Overall, Nintendo got it more than right with this game; not only was it a delight for the hardcore fans, but it also attracted many new ones.
1. Witcher 3: The Wild Hunt
CD Projekt Red was on a roll with the Witcher series. Starting off with a bang with Witcher 1, the developers only improved with each episode. Witcher 3 became the piece de resistance and it also ranks as my personal favorite. An immersive storyline coupled with a fantastic and huge number of side quests made the game an utter joy to play. The visuals in the game were an absolute treat as well; the sunsets, the beautiful scenery, the variety, it was all just too enchanting.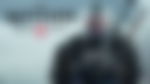 On a quest to track down Cirilla, Geralt of Rivia passes through various different kingdoms as war wages in the background. The search for Ciri truly takes a grip on you and you find yourself desperate to find her, but also distracted by the wonderfully designed side quests.
Finally finding her was a moment that teared me up, I won't deny it. But the plot is far from over even at that point.
ADVERTISEMENT
Article continues below this ad
There is a good chance you'll rush through the game once you start. Should you do so, you can keep playing with the two huge DLCs- Hearts of Stone and Blood and Wine.
If you haven't played this game yet, you really need to give it a go. You will not regret it.
ADVERTISEMENT
Article continues below this ad
Did We Miss Your Favorite Games?
Well, there you go, the Top 5 single-player titles of the previous decade. The last ten years gave us a plethora of innovative and worthy games, and it wasn't easy landing on just five out of them. I gander some of you may have a list that is similar to this, while others have something utterly different. To each his own, but do tell us which game you would have liked to feature on the list.
Trending Stories